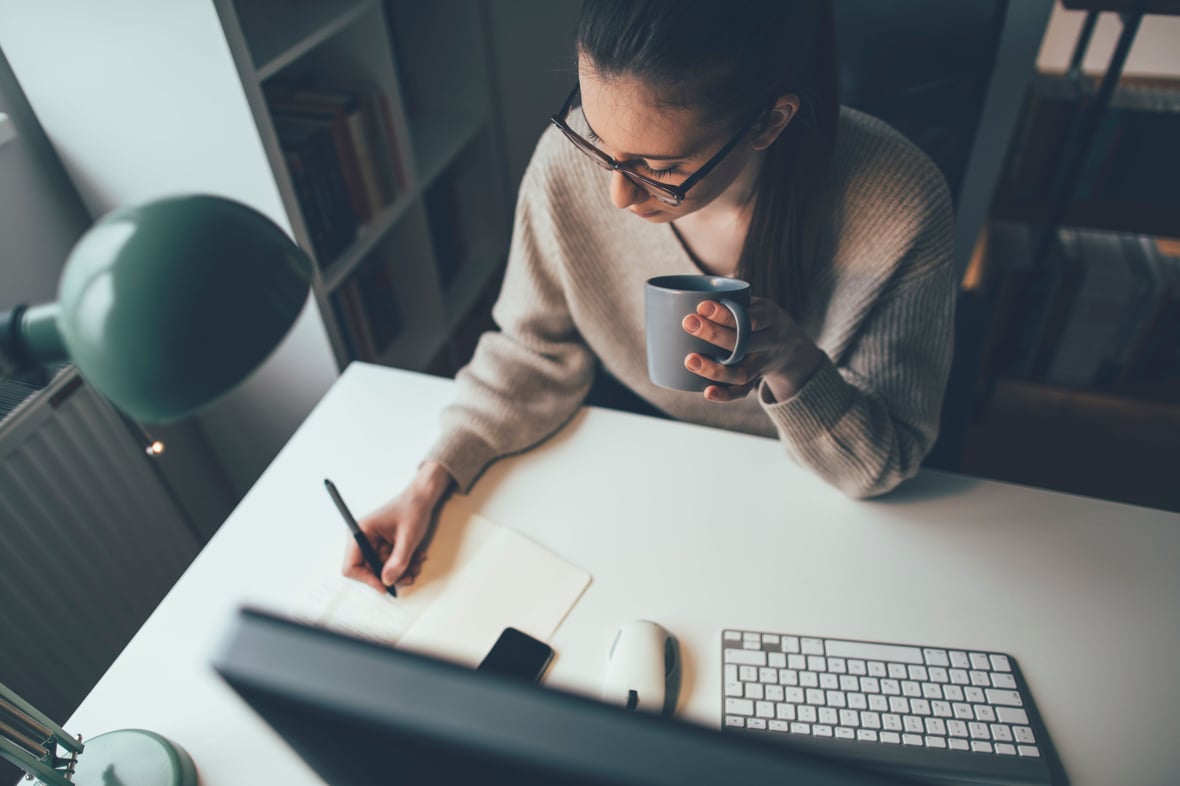 Part 2: Understanding the Latest Enhancements to HubSpot's CRM [2020 Updates]
November 25, 2020
---
By Ale Melara
HubSpot is continuously updating its Sales Hub features and improving its customers' experience on the platform. The latest CRM enhancements have us all giddy to try them out.
Last month we published Part 1 of this two-part blog series covering HubSpot's recent CRM enhancements. These new features revolve around HubSpot's Sales Hub main themes: Core CRM Database, Sales Accelerator, CPQ, and Reporting.
Today I'm going to list and describe in detail all the enhancements that have just rolled out for CPQ and Reporting. Check out my previous blog post if you are interested in learning about latest the Core CRM Database or the Sales Accelerator improvements.


Configure Price Quote (CPQ) Software

Product object updates
These product object updates include enhancements in the following fields:
New SKU property
Custom properties
New product-calculated deal revenue properties
HubSpot has dramatically improved the product library in general, all keeping in line with the overall theme of "matching your business in HubSpot." One example is that you can now see, on a product basis, the MRR, the margin, or the total customer lifetime value all in one screen—without having to look somewhere else.


Recall and edit previously published quotes
There's a lot more flexibility around quotes now. We've all faced multiple scenarios where we've needed to change something in an already published quote.
For example, if you send a quote and suddenly realize you sent the wrong discount, or if the client calls you, wanting to add some new products. You don't have to start the quote again from scratch. Now, you can recall it and edit it.


Proposals (beta)
If you're using Marketing Hub Pro or HubSpot's CMS you can now make a custom proposal and have it look the way you need and want it to be, all in the design manager. You can create as many proposal templates as you'd like for your sales reps to choose from.


QuickBooks online integration (beta)
HubSpot is opening up a few new accounting integrations, which includes the QuickBooks online integration.
You'll be able to create an invoice within the quote creation flow and have that invoice moved directly to QuickBooks. There are three main things you'll be able to do with this integration:
Add existing QuickBooks invoices to contacts and companies

Create and share invoices in HubSpot with QuickBooks online integration

See payment events and get updates once someone pays an invoice
As Lou Orfanos, General Manager and VP at HubSpot, mentioned, you'll basically be connecting the dots between losing a deal and collecting cash.
Use Case: If you don't want your team to start working before the client submits payment, they will automatically be notified when the client does submit payment, so they can begin work in a timely manner.


Reporting
There have been around 25 new reports that range from activity reporting to forecasting added to HubSpot's CRM. Here are some of our favorites.


New sales analytics report library
Deal pipeline waterfall: You will see where your pipeline is at the beginning of the month, what deals came in, what deals went out, and the end result of where your pipeline is that day. You'll be able to click on anything that has been added and see where those deals are.
Historical snapshots: Another cool feature is that you'll be able to see snapshots of what your pipeline looked like on that same day a quarter ago.

New default deal property for sales forecast category
With the sales forecast category, you'll see the likelihood of a deal closing with much more certainty than before because you have data backing it up. There are a couple of ways people usually perform sales forecasting, for example, by looking at your deal stages and percent weighting, or even relying on your sales reps' intuition and gut instinct. But with the sales forecast, there is no need for intuition, only data.

Custom call outcomes
From a reporting standpoint, you can now start segmenting contacts and easily identify trends or categories based on call outcomes.



Use Case: Let's say you've created a specific outcome for sending a very specific type of voicemail, and you start noticing that people aren't responding to those voicemails. You can now modify the messaging or choose a different outreach.


Basic goals can now vary by month for Sales Starter & Pro
You can now lay out goal types other than revenue. For example, you can choose how goals have changed month over month, in addition to a few other categories including revenue or meetings booked.


Reporting video return on investment (ROI)
Sure, you've heard how great video is and how much more engaging it can be, but now you can actually prove it with real data and metrics. You will be able to understand the true impact video has on your business.
Both the HubSpot and Vidyard teams are working toward putting view data right on the contact activity timeline and into the report builder. You'll be able to narrow down and make decisions about the types of videos getting the most engagement, for example.
From a marketing standpoint, you'll have the data to make accurate decisions regarding your content strategy. From a sales standpoint, you'll see which types of accounts are most engaged, which accounts are watching which videos, or even which contacts are watching which videos.
Now that we've covered all the enhancements to HubSpot's Sales Hub in detail, I'm sure you're as excited as I am to start trying them out. If you're a sales manager, a marketing professional, or a sales rep, share these with your team and start playing around.
In the meantime, we'll be in the loop for future enhancements, and we'll be sure to share them with you!

About the author
Ale Melara is a Sr. Content Marketing Manager based out of El Salvador, Central America. Ale is our very first LATAM employee. She's worked remotely for the past 5 years and she's had different roles in sales and marketing. In her free time, she works on creating educational videos around digital marketing for her "Inbound Nomad" social accounts where she promotes traveling the world while being a full-time marketer. Read more articles by Ale Melara.
Subscribe to get our new blogs delivered right to your inbox
Other insights you might like