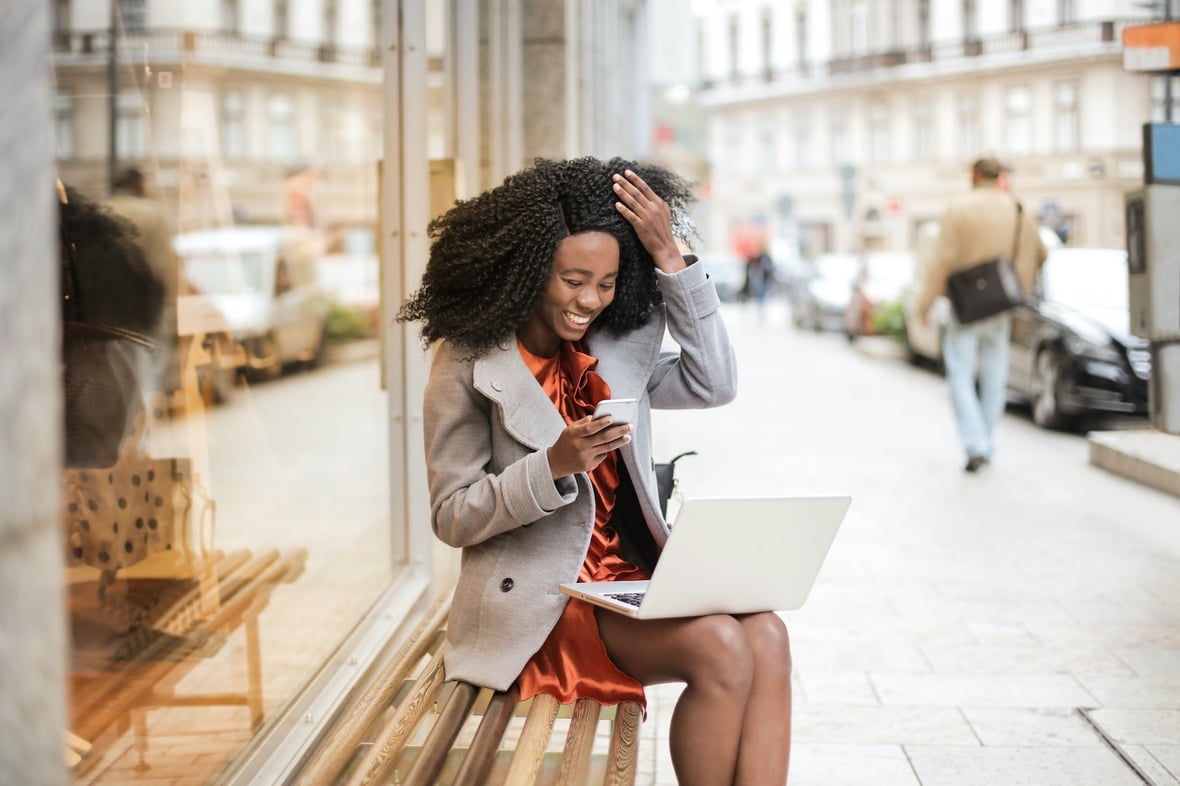 Integrating HubSpot with BHN Rewards for Sending Instant Rewards
December 8, 2021
---
Guest author Kristy Hartman is a digital marketer and content creator at BHN Rewards (formerly Rybbon).
Do you use or are you thinking about using HubSpot for your marketing, sales, or service activities? Do you partner with award-winning agency SmartBug Media®? Is BHN Rewards (formerly Rybbon) your platform of choice for using incentives to reward webinar attendees, boost survey response rates, improve account-based marketing initiatives, and more?
If you answered yes to these questions, we have good news! Integrating HubSpot with BHN Rewards will not only cut through the digital noise to increase engagement and survey response rates, encourage webinar attendance, motivate sales reps, and more, but it will also reduce time-consuming manual effort, enabling you to focus on what's truly important: generating revenue.


Set Yourself Up for Success and Reap the Benefits
Individually, HubSpot and BHN Rewards deliver extraordinary value. However, they are a powerhouse in combination, helping you differentiate yourself and rise above the competition.
Here are the top 10 benefits of integrating HubSpot with BHN Rewards—and they're just the tip of the iceberg.
Integrate without IT resources: Integration is so easy that IT involvement isn't needed.
Speed up integration: In most cases, the integration of

BHN Rewards

and HubSpot can be completed within minutes.
Incorporate instant rewards or points-to-rewards:

BHN Rewards

offers two types of reward programs:
Instant rewards

send a digital reward upon the completion of an activity.

PointsJoy

allows participants to accumulate points up to a predetermined threshold for redeeming a digital gift card.
Set up campaigns with ease: Creating and configuring campaigns doesn't need to take a lot of time and effort. Once integrated,

BHN Rewards

and HubSpot allow customers to set up campaigns in as little as five minutes.
Think internationally: Don't limit your activities because of geographic location.

BHN Rewards

can send digital rewards to recipients around the world. Simply specify your desired reward value in U.S. dollars and leave the rest up to

BHN Rewards

. Recipients will receive a curated list of country-specific rewards to choose from.
Send rewards your way:

BHN Rewards

omnichannel capabilities allow you to send digital gift cards via email with HubSpot workflows.
Promote your brand:

BHN Rewards

sends rewards from your authorized domain and enables you to customize the style and messaging of your emails and reward pages.
Deliver rewards instantly: The HubSpot-

BHN Rewards

integration allows you to put rewards directly into your marketing (or sales) workflows.
Keep track of rewards: A recipient's reward activity is automatically synced to their HubSpot contact record, so you know when rewards are claimed.
Save money on unclaimed rewards:
Between 5-20 percent of rewards go unclaimed. But

BHN Rewards

100 percent refund policy ensures you never lose that money, automatically returning all unclaimed rewards.
With these and the countless other benefits of integrating BHN Rewards and HubSpot, what's holding you back? If you're still worried about the complexity of connecting two systems, you can rest assured that BHN Rewards and HubSpot make it easy. Let's take a deeper dive into the setup process.
How to Integrate HubSpot with

BHN Rewards
Here's a quick guide that provides a step-by-step overview of integrating HubSpot with BHN Rewards for sending instant rewards.


Create a HubSpot campaign within

BHN Rewards

.
Log into your BHN Rewards account and follow these steps:
Select "+New Reward Campaign."
Click "Connect to HubSpot," then input your Hub ID.
Click "authorize" to authenticate HubSpot within your

BHN Rewards

account.
Complete your campaign using

BHN Rewards

easy-to-follow, step-by-step instructions.
Test the rewards campaign.
You have the option to test your campaign without sending actual rewards by switching to test mode. Sample emails with dummy rewards will be delivered, giving you peace of mind.
Go live!
When your testing is complete, turn test mode off. Now, log into your HubSpot account to create a workflow using BHN Rewards instant rewards:
Create a contact-based workflow.
Set up your enrollment trigger as desired.
Select

BHN Rewards

Digital Rewards (Send gifts with

BHN Rewards

) as your desired action.
Select the

BHN Rewards

campaign that will send out the digital reward.
That's how easy it is to put rewards on autopilot so you can boost your response rates and increase customer engagement.
Ready to integrate HubSpot with BHN Rewards? Get started with BHN Rewards today!
About the author
Kristy Hartman is a digital marketing professional who specializes in innovative marketing solutions for the technology space. Read more articles by Kristy Hartman.
Subscribe to get our new blogs delivered right to your inbox
Other insights you might like