By Aaron Riddle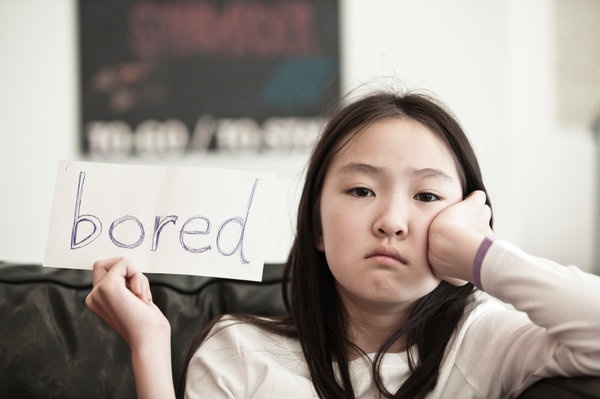 We've all worked in certain industries where it took "months and months" of learning acronyms, processes, solutions and products to be able to speak the right language to your target audience. You begin to craft your content and over the course of a few months, you're already getting burnt out trying to make your content interesting to your readers. How do you begin the process of engaging your readers with eye-catching content with not-so enticing industry topics?

Here's a few tips to get the most of your "boring industries" blog posts:
1. Solve a Problem or Need
Is there a constant problem or need that you're noticing within your industry? Noticing trends from your customers? Use this opportunity to walk them through these problems and bring thought leadership to your organization.

For example, Angie's List helps find local service providers to its users. While the core of their business is there, they are writing to their readers about specific problems or needs that one of their local service providers can help, like unclogging a drain or removing lime buildup in your dishwasher.
2. Have a Story to Tell
Spitting out facts and figures to readers isn't going to keep engagement all that high. Have a story to tell with your content.

Take Aframes Eyewear as an example. This company produces and sells eye-glasses. While that is what they do, there's a story behind the brand. They saw a need all across the world in Vitamin A deficiency (over 1 million children die or go blind each year from a lack of Vitamin A) and have chose to take a stand by donating proceeds of sales to Helen Keller International to help distribute Vitamin A supplements worldwide.

While this is just one way to tell a story, bring that to the forefront of your readers. Show that in your content to help convey your messaging.


3. Different Content Types
Blog posts are a great way to getting your educational value out to the world. However, there are a couple of different ways to slice and dice your content to help the reader digest what you are trying to convey:
Infographics: Have a lot of facts and statistics regarding an interesting or complex issue? Try utilizing an Infographic to bring all of your content together into one offer. (Example)
SlideShare: Sharing a presentation, idea or story? SlideShare is a great way to share your thoughts and ideas in a nice, compact and professional way.
Videos: Trying to create an emotional connection with your readers? Videos are a great way to visualize your content and increase brand awareness.
Visualizing your content continues to help the reader better understand the message you are trying to convey.


4. Examples, Examples, Examples
Have you, a customer or someone in the industry solved a problem that's interesting? Write about the ways that they succeeded, some lessons learned and what has ended up resulting from their experience.

Take a post from realtor.com as an example. They polled five people who have gone through the homebuying process, took their lessons learned and turned them into actionable items for its readers.

Follow these steps to help keep your writing engaging and compelling to your readers. No matter what industry you service, you can create sensational content that'll keep your readers coming back more and more.

What content have you created to drive great results to your blog?