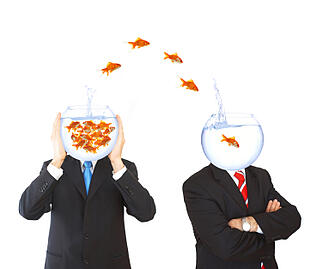 You've heard this before and will continue to hear it--when it comes to blogging, content is king. In order for a company's blog to be successful, marketers are tasked with consistently generating new, compelling and informative posts.
Constantly coming up with new and exciting blog content can be challenging, so its important that marketers take advantage of all avenues that can assist them on this front. One avenue for blog content creation that you might not have thought of: Public Relations.
One major reason why public relations professionals are well suited to help with blog content creation? By nature, PR pros are storytellers. Because they are more focused on liaising with press their style of writing is less "sales-y" then marketing writing tends to be. They are accustomed to writing and delivering company messaging in a compelling and creative fashion.
If you or your company is working with a PR team or individual, be sure that whoever handles content creation, communicates with that team or individual on a regular basis regarding campaigns or projects they have in the works. Collaborating will only help on both fronts. Here are a few ways that PR can help with blog content generation:
1) Make The Most of News Announcements
Most news announced via traditional public relations efforts can be transformed into new content for your company blog. And these news announcements should be planned out in advance, for the most part, so you can add them to your editorial calendar for blog content. Package the information creatively. If press announcement is that a company executive is speaking at a major industry event, like CES or SXSW for instance, you could interview that executive about their experience and key takeaways from the event and create a compelling blog post about a current industry event that features "behind-the-scenes" info. Most PR pros will be sure to photos or video at the event, so that could be combined with the Q&A to create something even more dynamic for your readers.
2) Utilize Media Materials
Speaking of photos and video…PR pros refer to these things as media assets. Photography, testimonials, market research, even great media placements in prominent publications can all be used to enhance or inspire new content for blog posts. Be sure to ask the person handling your PR to share whatever materials or assets they can.
3) Tapping Into PR's Relationships with Online Media/Bloggers
A strong PR professional, or team, will have established valuable relationships with online reporters and bloggers. These relationships can be tapped on the content side as well, specifically in the form of accessing guest bloggers. Utilize the PR pros to understand who the leading online media/bloggers in your field of expertise are, and leverage their relationship to get these people to create original content for your blog. Guest bloggers are likely to publicizes their own writing, so in addition to getting new content, you also get the added benefit of them sharing their post with their networks which opens your brand up to a new audience and further extends your blog's reach. Also, if your guest blogger has good name recognition, it will help add credibility to your blog, which can help get other influencer people to contribute and possibly lead to a guest blogging program. And a program leads to more and more original, compelling content and increased blog traffic.
These are just a few ways how PR can help with your blog content creation efforts. Do you have any additional PR tactics or tips that can help marketers come up with new blog content?