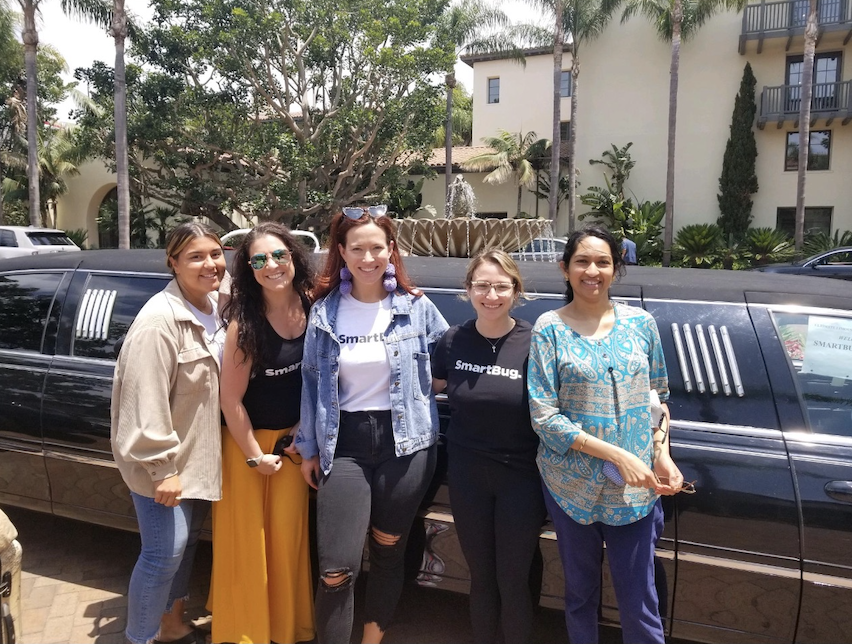 How I Landed My Job as a SmartBug Coordinator
February 9, 2022
---
When I first met SmartBug®, I was a hopeful grad school graduate ready to be out of the classroom and on a powerhouse team. I knew I had a ton to learn, and I wanted to learn from the best, so I found myself scrolling page by page through the website of HubSpot's 2021 No. 1 Partner of the Year, SmartBug Media!
I was passionate about all things creative marketing and marketing automation, so when I found the Marketing Coordinator position, I knew I had to apply. A few short months later, I was officially a SmartBug!
Here is how I landed my job as a Marketing Coordinator to give you insight as you start your journey.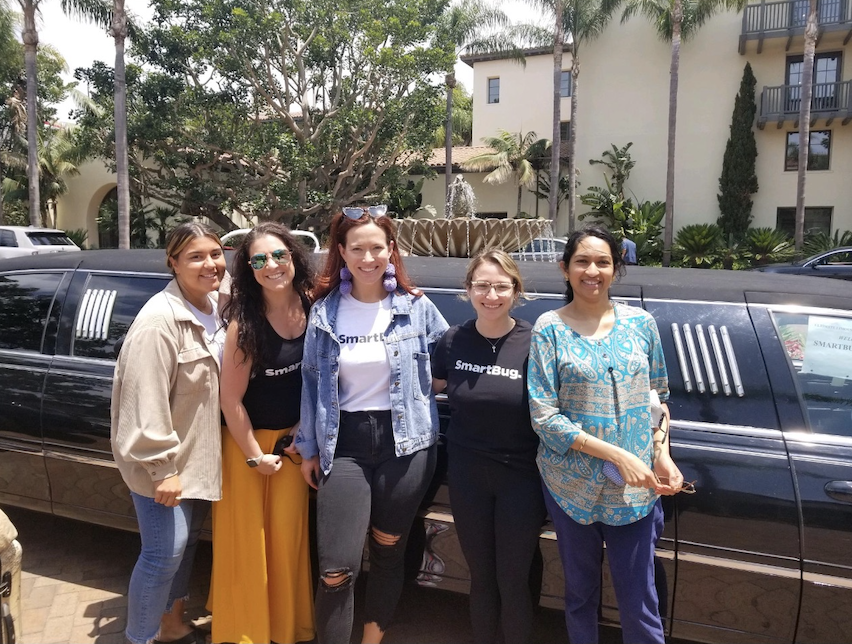 1. Understand the job and culture.
The first thing that captured my attention when checking out the SmartBug agency was how strong and genuine the culture is here. From the website to social media, and everything in between, it is more than evident that this is a place where passionate and creative marketers thrive.
This was an opportunity I couldn't pass up.
Not only is the Marketing Coordinator job designed to help people like us gain strategic marketing experience, but it is also tailored toward developing new skills while working under highly qualified and experienced Marketing Specialists and Strategists in a team setting!
As for the culture, our 7 core values speak for themselves:
Get it done.
Stay curious.
Have fun.
Innovate, always.
Rock it.
Bend, don't break.
Build belonging.
From reading these before applying to living these out after landing the job, I know these are values every SmartBug takes seriously and are guaranteed to lean into every day on the job.
2. See what other Bugs have to say.
Word of mouth is one of my favorite ways to hear the inside scoop when it comes to the professional world, especially when searching for a new position!
Each and every SmartBug I connected with on LinkedIn or saw interacting with the SmartBug social media channels were more than vocal about their drive and determination when it comes to work-life balance, team collaboration, HubSpot brilliancy, and never ever turning down an opportunity to learn something new.
When I found myself excited to learn and work alongside these experts, I knew this job was one I had to apply for.
3. Handcraft your resume to set yourself apart.
It's no secret that your employer will want to see a resume, but it is crucial to be sure you are overly prepared to talk about how each experience or previous job has prepared you to do future jobs well.
Whether your previous jobs built knowledge, character, or worked as a launching pad to get you to where you are today, you can handpick skills and experiences that will allow you to be successful as a SmartBug.
But wait ... I was also ready to show balance with a portfolio alongside my resume.
I wanted to let my creativity shine through with a writing portfolio, a few design projects, along with the specialized courses I had taken in the past to develop new marketing skills. At the end of the day, being well-rounded will help you relate better to your clients and your team!
4. Be unapologetically yourself.
SmartBug is a company that cares about you.
During the interview process, I felt comfortable being myself every step of the way. This allowed me to share openly about my past positions, ask more honest questions, and get a true feel for what it would be like to work remotely with such incredible people.
So with that, don't try to be overly perfect, overly polished, or think of all the right things to say. You will be able to reach new depths in the professional space if you accept the fact you won't know the answer to everything, and lean into the fact that you are willing to try your hardest until you find that answer.
5. Enjoy the ride!
One thing I never wanted to lose sight of was how unique this position and hiring process would be. Whether it was the initial job search, application process, interview series, or anxiously awaiting the offer call, I knew that any interaction with this company and these SmartBugs was worth my time.
Enjoy the ride, and let each and every experience, positive or negative, carry you one step closer to the role you are meant to shine in!
Please feel free to connect with our team, check out available positions, or reach out with any questions!
About the author
Allyssa Guccione was formerly a Marketing Specialist at SmartBug that is based out of St. Louis, Missouri. She is passionate about all things marketing strategy, social media, and design. She enjoys working with new people, staying creative, and is always striving to learn more when it comes to the digital experience. Outside of work she enjoys traveling, spending time with her huge family, and listening to live music. Read more articles by Allyssa Guccione.
Subscribe to get our new blogs delivered right to your inbox
Other insights you might like