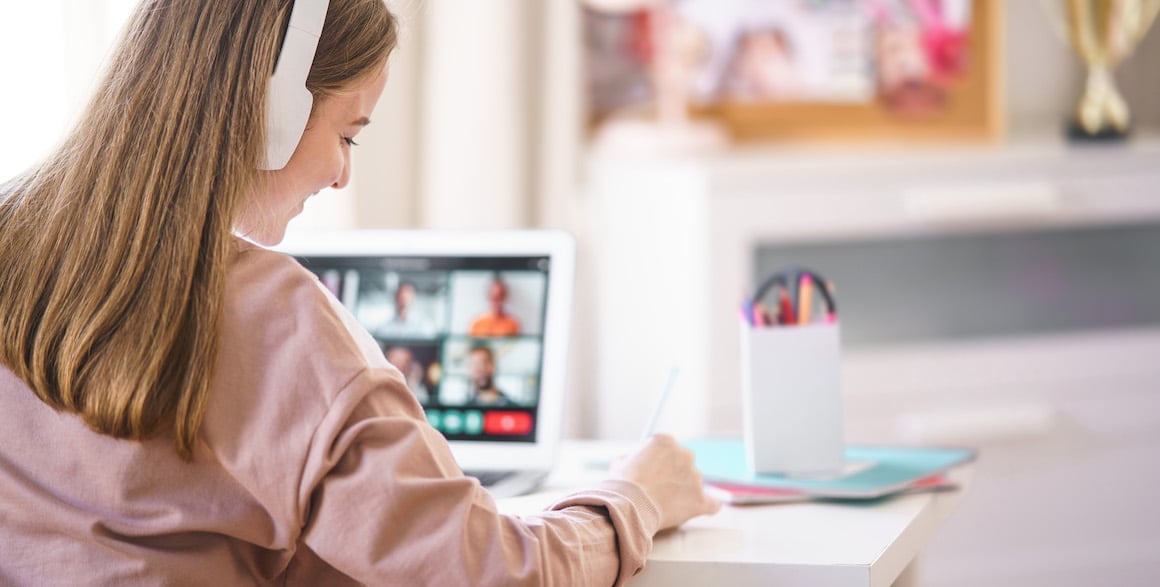 Simplify the Higher Ed Online Application Process with Inbound Marketing
August 18, 2021
---
By Paige Kummer
According to the National Student Clearinghouse Research Center, higher education institutions (HEI) are faced with continued declining enrollment. However, if you consider the technological savvy exemplified by today's applicants, HEI could be well-suited to position themselves to utilize inbound marketing for higher ed to its fullest potential. What is inbound marketing (for higher ed)? HubSpot's definition of inbound marketing is "a business methodology that attracts customers by creating valuable content and experiences tailored to them." Replace "customers" with "prospective students" (or "applicants") and the same is still true. Today's applicants are used to being delighted with web experiences that are simple, mobile-friendly, streamlined, and relevant. So before we tackle how higher ed can simplify the online application process, let's address the things that could deter an applicant before they even apply.
User Experience Is at the Heart of Everything Inbound
With the amount of information readily available, it's no surprise that today's applicants are doing a lot of research to find their perfect fit. Ensuring that your campus website and resources are optimized for all device types, especially mobile devices, is a great way to keep people on your site and engaged.
It doesn't stop at your campus website—you have to keep your social media active and utilize targeted advertisements, too. When you do resort to traditional methods such as email, the "personal touches" can help increase click-through rates. This means including personalization tokens, particularly their name, but it can get as granular as providing only relevant information based on the program pages or locale that they have been visiting on your site.
To help keep prospective students engaged, it is important not to self-disqualify even before they apply. Here are a few things to consider to improve the user experience and build trust with your prospective applicants:
Provide mobile-friendly content and responsive web designs that are easy to navigate.
Utilize your customer relationship management (CRM) and content management system (CMS) platforms to personalize their experience, and share only the most valuable information for each prospective student.
Consider non-traditional methods for engagement such as influencer marketing (you may even have some influencers living on your campus already).
Simplifying the Online Application Process
Considering the user experience does not stop when a person is ready to apply. While applications like the common app have provided a relatively easy way for students to complete a long and complicated form once and use it for multiple universities, I think that the next movement in college applications is to simplify and "decentralize" them.
Why? There are a few reasons: Standardized testing score requirements are being removed from applications; declining enrollment means that prospects hold more of the power; and the general attention span of society continues to shrink. It's no longer enough to let the status quo continue indefinitely—higher education institutions will need to be more competitive to attract students as well. Simplifying and reducing the burden of the online application process is one key way that can be accomplished.


The Simplification Key: Utilizing Inbound Marketing for Higher Ed
Reach your audience where they are, and create responsive web designs and content that can be accessed easily on any device type to see the time spent on your page start to lengthen (and exit rate drop).
If you consider using the inbound methodology, you can collect increasing amounts of information about prospective students throughout their buyer's journey. For example, subscribing to updates about your campus may require providing only an email, but if a user returns and requests a course list for a specific major, you can use their increased level of interest to determine what additional information is reasonable to collect.
Utilizing intelligent software that can auto-fill information that was previously provided in a form or interaction with a chatbot is another way to cater to the user experience. Some tools can also replace known information with subsequent questions to learn even more about your applicants. This shows prospective students that you care about their time, and it's a positive way to improve their experience.


Understanding How Analytics Can Drive Improvements
According to a recent article in University Business, "Monitoring and improving the admissions process is quite possibly the most common use case for analytics in higher education."
Using the analytics from your campus website (e.g., the conversion rate of your forms) is one of the ways that you can use analytics to support hypotheses related to the "funnel" (or "flywheel") of applicants. It is also a great place to begin ideating improvements to your user experience and simplification of the online application process.
Whether you're looking at the online application process or your inbound marketing strategy as a whole, the thing I would like to stress beyond all else is that the user experience should always be at the forefront of every decision you make. Keeping this in mind when making updates, setting goals, and identifying areas of opportunity will help your campus exceed the expectations of prospective students and attract more talented minds for years to come.

About the author
Paige Kummer is a Marketing Strategist based in Washington State. When she is not educating her clients on best practices and creating killer content, you can find her spending time with her husband, twin sons, 2 dogs, and 10 chickens Read more articles by Paige Kummer.
Subscribe to get our new blogs delivered right to your inbox
Other insights you might like