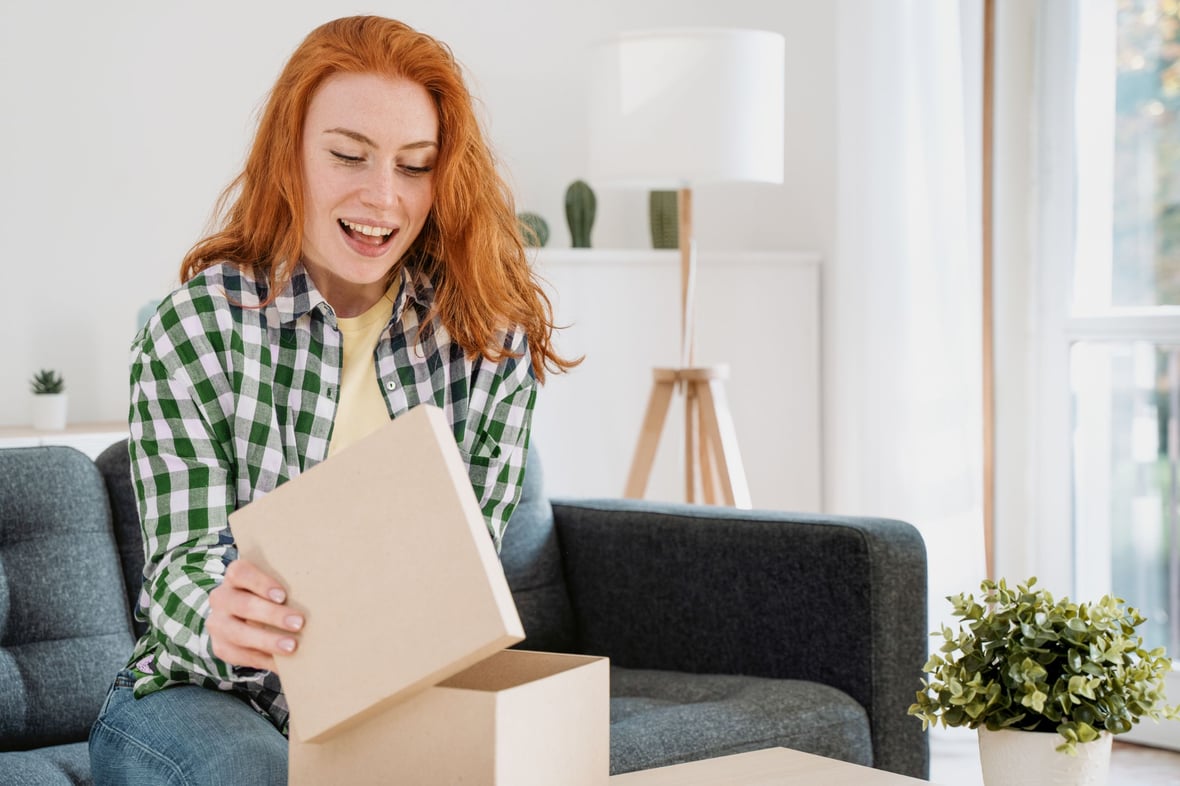 How to Boost Your Survey Response Rate with a Gifting Strategy
November 9, 2021
---
Guest author Kristy Hartman is a digital marketer and content creator at BHN Rewards (formerly Rybbon).
There are a number of reasons that marketers send surveys to customers, most often to better understand their target market and improve customer satisfaction.
But market surveys are also conducted to:
Promote customer loyalty: Get a better understanding of your customers' expectations and perceptions and how they feel about your company, products, services, prices, events, and marketing efforts.
Enhance products and services: Customers are a frequently untapped resource for ideas on how to enhance your current products or services. They can even inform you of the types of products and services they would likely purchase.
Improve customer service: Delivering exceptional service to your customers not only shows that you care about their satisfaction but also provides insights into what operational performance enhancements should be prioritized.
Rise above the competition: Customers are quick to churn, and most have their finger on the pulse of what other options are available. Acquiring information firsthand will help you better understand the competition and develop more targeted sales and marketing strategies.
Whether you're a large organization, small business, or just starting out, you need to develop, send, and analyze surveys to gather the information needed to make informed business decisions.


When It Comes to Survey Responses, More Is Better
It's important to point out, however, that getting the right insights relies on surveys that collect quality responses that are representative of your entire audience. For example, if 44 percent of your customers say in a survey that the enhancements you're planning require additional functionality, you want to be confident that it's an opinion likely shared by the large majority of customers who did not answer the survey. Making these kinds of assumptions is not easy, nor should it be taken lightly.
The problem is that typical survey response rates range between 10-15 percent, making it a lot more difficult to draw actionable conclusions. But why?
Here are 10 top reasons for low response rates:
Surveys are too long, difficult to answer, or time-consuming.
There's no personalization in the survey or invitation.
The purpose of the survey is vague.
Survey requests are too frequent.
The information requested is too personal or sensitive.
The questions are irrelevant to the invited participants.
Surveys aren't taken seriously due to misspellings and grammar errors.
Respondents were unaware of the survey due to communication failures.
Respondents forgot about the survey request.
There was no incentive offered, or the reward wasn't enough to be worth the respondents' time and effort.
More responses gives you a better chance of getting a representative sample, but you still need to look out for "squeaky-wheel syndrome." This refers to respondents who have had or believe they had a negative experience with your brand and use the survey as a sounding board to voice their complaints. Of course, too many "squeaky-wheel'' respondents will, at best, skew your data and, at worst, make the survey results unreliable.
To protect against these concerns and maximize response rates of every survey you send, consider incorporating digital rewards into your survey strategy.


How Using Digital Rewards Can Boost Survey Response Rates
Digital rewards can help you move the needle on your survey results. Here are four tips to make sure your incentives increase response rates, time after time.


1. Align rewards with the time investment.
Even a five-question survey takes a commitment to complete, and the reward value needs to be commensurate with the amount of time that is required from the respondent. For example, if your survey takes 15 minutes to complete, a $5 digital gift card to Starbucks or Dunkin' should be sufficient. However, if the survey takes 30 minutes, a $15 Amazon or Uber digital gift card would be more appropriate.


2. Provide respondents with a choice.
Make sure your reward is relevant for every potential respondent. For instance, if you offer a $10 iTunes gift card, you have to remember that not everyone has an Apple product or could use that gift. That means those people are far less likely to complete your survey. On the other hand, letting them choose among a selection of rewards—such as a $10 digital gift card to Walmart, Amazon, iTunes, or Domino's, or a contribution to a charity such as Habitat for Humanity—will provide all respondents with an appropriate incentive.


3. Be sure rewards are redeemable.
If you're sending surveys to an international audience, offering digital gift cards that are specific to the United States—such as one for a restaurant, store, movie theater, or even Amazon.com—will have the same effect as not providing an incentive at all, namely that they won't fill out your survey. Instead, offer a choice of digital rewards specific to each respondent's country.
For example, if your next survey is targeting respondents in Australia, brands such as Uber Eats, Amazon.com.au, and the Apple App Store & iTunes offer rewards that can be redeemed there. This will show participants that you value their time and have taken into consideration their location.


4. Send rewards promptly.
No one wants to wait weeks to get their reward, so automating the process not only simplifies your administrative work but ensures that respondents immediately receive the incentive promised. That builds trust and goodwill, which makes your respondents want to complete future surveys.
Increasing response rates is critical to ensuring the success of your market surveys. Including digital rewards as an incentive will put you on the path to receiving the quality and quantity of responses needed to make the informed business decisions that your company relies on.
Are you ready to take your surveys to the next level? Find out how BHN Rewards makes sending digital rewards easy and cost-effective.
About the author
Kristy Hartman is a digital marketing professional who specializes in innovative marketing solutions for the technology space. Read more articles by Kristy Hartman.
Subscribe to get our new blogs delivered right to your inbox
Other insights you might like