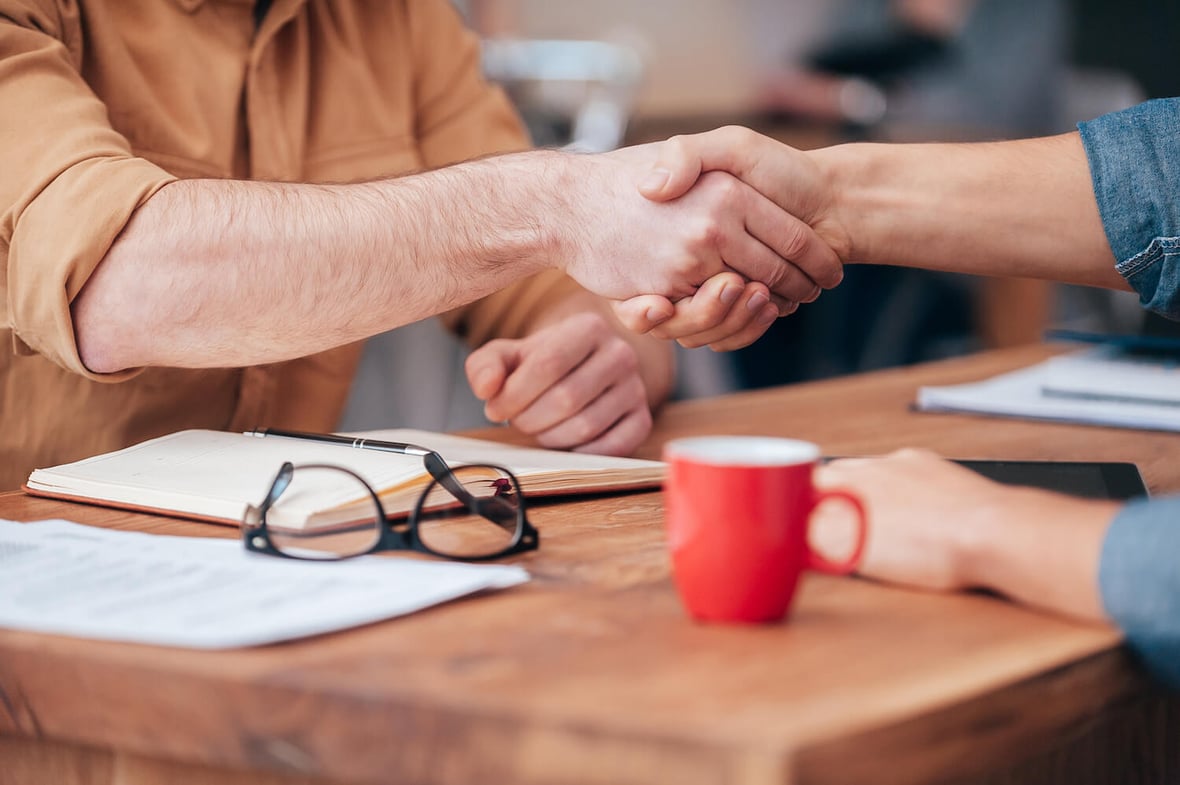 What is the Future of Recruitment Marketing?
February 14, 2019
---
By Holly Koch
In the old days of recruitment marketing, you put a job posting on your careers website, Indeed, and maybe LinkedIn, and that was it. However, job applicants today are looking for more. Are you giving it to them?

In today's age, there are so many options for a job seeker that you have to work harder to stay relevant and top of mind.
Today, you are probably on par with many other organizations if you are still only posting jobs to job boards. But will you soon be outpaced? What does the future hold for recruiting and recruitment marketing?
Let's take a look.


The Importance of Brand
As candidates continue to take control in the hiring process, they will become more and more like consumers. They are well informed, and they do their research. Because of this, establishing a brand as a workplace will become increasingly important.
So, how do you go about building a brand as a workplace? It is just as important as building your company's brand in general. People want to know what it is like to work for you. What does a day in the life look like? How do your employees feel about their workplace?
LinkedIn did research that has proven that more than 75 percent of job seekers research a company's reputation and employer brand before applying. So, if no one knows about your brand, think about how many candidates you could be missing out on!
Take some time, think about how candidates perceive and interact with your brand, and decide if your employer brand is where you want it to be.
Long-Term Relationships
The biggest opportunity for most companies when it comes to recruiting and recruitment marketing is creating and nurturing long-term relationships.
What if you could post a job and immediately have a qualified database to promote it to? Is that the dream? Well, it can be your reality.
By intentionally attracting quality candidates and nurturing those relationships, you can create a database of job seekers that will be ready to apply when you have a job that fits their qualifications.
This is where inbound recruiting comes into effect. In order to effectively attract candidates and create a true candidate experience, you need to invest in content for each stage of the funnel and slowly drive them from awareness to a signed offer letter.
This requires content, promotion, and nurturing. (Does this remind you of something else?) You can smart small on your way to a full recruitment marketing strategy, but the importance of having one will continue to grow.


Using Data to Your Advantage
Another big thing in store for recruitment marketing? Data-driven decisions.
When a company is data-driven in their recruitment marketing, they advertise their brand and the job, track results on quantity and quality, and make buying decisions based on the results.
Do you currently know which job advertisement brought in your best applicants? If you don't, this is something you should start analyzing as soon as possible. Just like in marketing, you don't want to make decisions blindly—you want to have systems in place to prove that what you are doing is working (or isn't).
So, what's the best way to start gathering and using your data? Your tools.
If you do not have a robust applicant tracking system (ATS) and you are doing a lot of hiring, stop reading this blog and find one right now. A good ATS will not only help you gather data, but it will also keep you organized and allow you to see and nurture your talent pool. A great example is JazzHR. Having a solid ATS will go a long way in your recruitment marketing efforts.
An ATS that integrates into your marketing software—or provides you with marketing software—takes its value a huge step forward.
When you have a fully integrated system, you can track where candidates are coming from and if they are applying (just like in digital marketing).
For example, I was running Facebook ads for job postings on Indeed. I could easily tell from Facebook data that I was driving a ton of traffic to my posting, but that is all I could see. Did that give me enough information to know if I should keep investing in Facebook ads? No. If I wanted brand awareness, this would be a different story, but I needed job applications.
So, I thought to myself, How can I measure this success? I realized I needed to host the job listing on a careers website that was connected to a robust marketing system. By sending traffic to the website, I could see how much traffic the ads were driving to the posting, how many applications the ads were generating, and if they were quality job applications.
This newfound data I am able to gather helps me make sound decisions regarding my advertising spend instead of just guessing.
Although recruiting has been around as long as we all can remember, truly robust recruitment marketing is just getting started. Now is the time start gearing up for the future of recruitment marketing. Beginning this journey now will only help you more in the long run, and it will keep you ahead of your competition.
Do you have thoughts on what else the future of recruitment marketing holds? Let us know by tweeting us at @smartbugmedia.

About the author
Holly Koch is a Director of Client Strategy at SmartBug Media. She is well-versed in implementing digital marketing strategies for many industries but is particularly passionate about the senior living industry. Outside of work, you'll find Holly traveling with her husband and friends, she is a Cedar Point Amusement Park season pass holder and enjoys hanging out with her cats while working from home. Read more articles by Holly Koch.
Subscribe to get our new blogs delivered right to your inbox
Other insights you might like