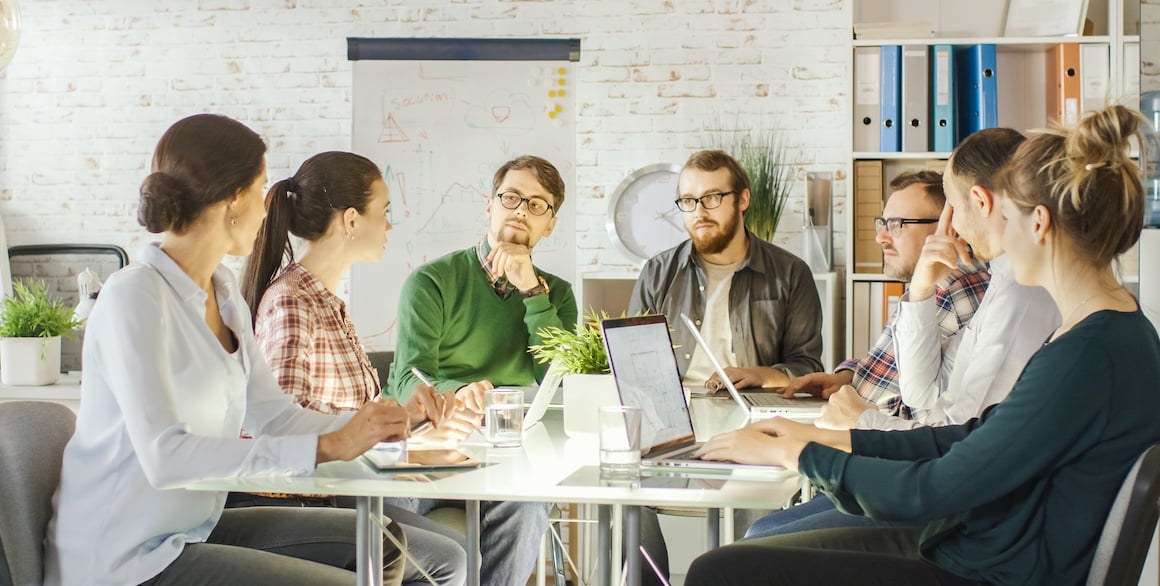 Top 10 Digital Marketing & Reporting Tools
July 12, 2021
---
By Paige Kummer
I'm going to come right out and say it: There are many different types of marketing and even more guiding philosophies. There are somehow even more marketing and reporting tools to help you manage your strategy. Regardless of what type or types of marketing strategies your company employs—digital marketing, social media, search engine optimization (SEO), content marketing, influencer, and so on—there are some fundamental categories of marketing and reporting tools that will help attract, engage, and delight your audience.


Categories of Marketing and Reporting Tools
Broadly speaking, there are eight categories of marketing tools. Some marketing tools can check more than one box, but there are times when highly specialized tools will benefit your strategy and contribute more to your goals when compared to a "one-size-fits-all" approach.
The categories I counted include:
Design and visual
Storage, including document management, customer relationship management (CRM), and content management system (CMS)
Scheduling (social media, email, and so on)
Project management
Networking
Automation and integration
UI and UX
Monitoring and reporting


Fundamental Marketing and Reporting Tools
As a bare minimum, consider these three categories as the base of any marketing strategy:
Storage (document storage, CRM, and CMS)
Project management
Monitoring and reporting
CONSIDER THE FOLLOWING: It doesn't matter what type of marketing strategy you employ or the type of content you create—these tools are a critical component.
| | | |
| --- | --- | --- |
| | Content Creation | Lifecycle |
| Storage | Store drafts of documents | Store marketing contacts |
| Project Management | Develop a templated process for execution and scheduling | Define your outreach strategy for segments |
| Monitoring and Reporting | Analyze results to improve the process in the future | Analyze results to improve the process in the future |
Storage Tools
Storage is a huge part of our jobs as marketers, and there are many different types of tools that fall under this umbrella. Everything from your CRM, CMS, and even your document management (DM) can be considered storage tools.
Cloud-based storage (with ample backups) continues to be the gold standard for effective collaboration and storage for all types of storage, including document management, CRM, and CMS. For recommendations on CRM and CMS software, consider checking out customer feedback or asking your peers on LinkedIn what they use and why they chose it.
When it comes to document storage, the top-rated document management tools are:
RULE OF THUMB: Save early, and save often.


Project Management Tools
To keep your processes and schedules running smoothly, project management tools are key. Sure, you can manage projects in a spreadsheet, but why would you when there are marketing tools that feature dependencies, granular time tracking, and automation? Many project management tools also include a reporting aspect, allowing you to pinpoint bottlenecks and inefficiencies and drive future improvements.
When wielded properly, project management tools can provide clarity to your team (and the whole organization) on where a piece of content or software is in the development process. The top-rated project management tools include:
USE CASE: I have observed project management tools used as scheduling tools. They can create calendars for everything from e-books to social media posts. There is no limit to what can be accomplished with a project management tool when the implementation is carefully considered.


Reporting Tools
Reporting tools are the best resource that marketers have to prove the value of their efforts. Although some other tools (e.g., project management tools) have reporting tools "baked into them," here are a few questions to consider when researching reporting tools for your organization:
What do I care about? What does my team care about? What does my supervisor or executive leadership team care about?
What data sources do I need to integrate into the reporting tool?
How does the data get into the reporting tool? Whose responsibility is it?
How secure will data be in the reporting tool?
What is the level of ease of use for this tool? Does that match with all users' technical capabilities?
What is the timeline for implementation? Does this align with my organization's urgency?
Reporting tools can break down nearly everything into digestible chunks and allow for a deeper analysis of what's working and what could use a little help. Start by asking yourself what you are looking to understand better or prove. Consider the answer when selecting a reporting tool. The top-rated reporting tools include:
CHECK YOUR WORK: Reporting tools are only as good as the data you give them. Use the same data sources and parameters to create an "apples-to-apples" comparison for the best results, no matter what reporting tool you use.
Before considering what tools you should use to scale your marketing strategy, improve your processes, and convert more customers, take some time to understand the current state of affairs. There are likely many intersections in your processes that make it tough to map, but taking a closer look at how things get done now can help you identify which tools to implement and how using tools can optimize your effectiveness.
No matter what category of marketing tool you're considering, it is essential to implement tools with intention (especially when it comes to reporting tools).

About the author
Paige Kummer is a Marketing Strategist based in Washington State. When she is not educating her clients on best practices and creating killer content, you can find her spending time with her husband, twin sons, 2 dogs, and 10 chickens Read more articles by Paige Kummer.
Subscribe to get our new blogs delivered right to your inbox
Other insights you might like