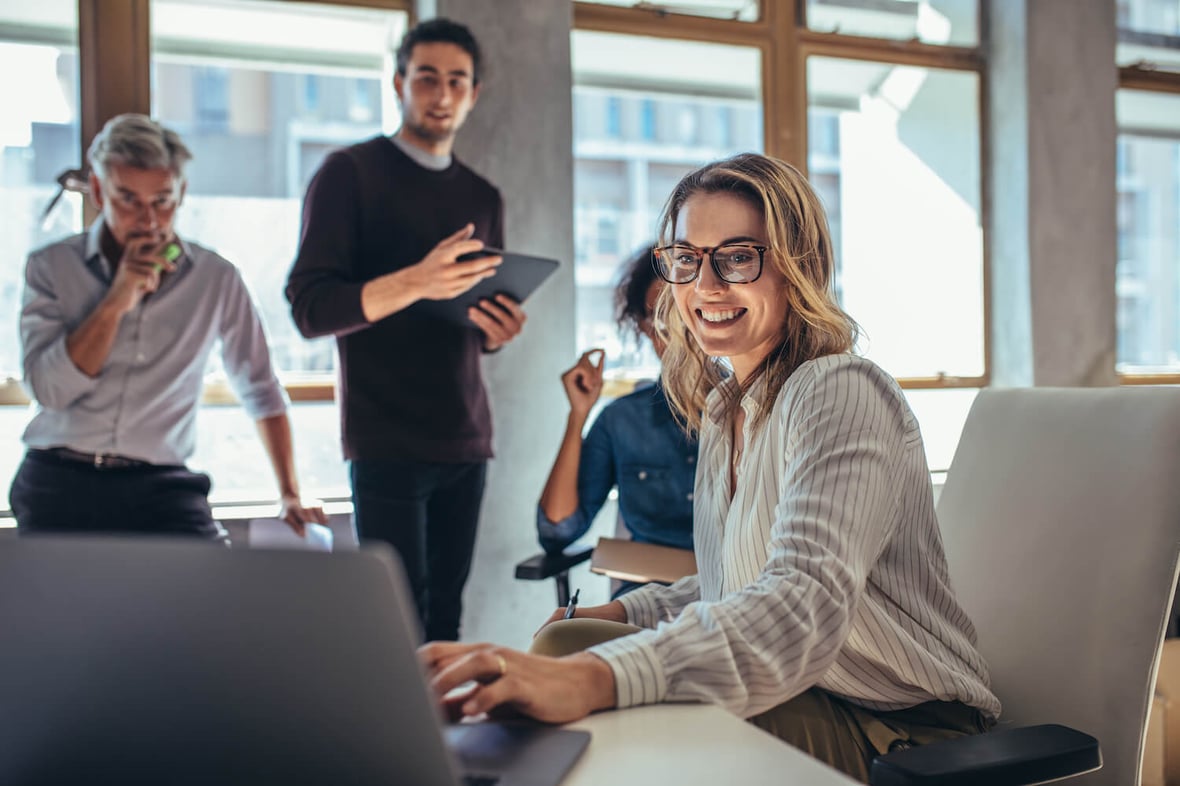 Content Marketing + PPC: The Content Advertising Connection
October 31, 2019
---
Content should be designed to create and refine audience interest and trust. Increased audience interest and trust is essential to building your business. In fact, content that answers questions and provides valuable insights is especially helpful. A quick Google search offers a lot of resources on how to develop engaging content, but once you've created this engaging information, are people even aware it exists? Your content will not reach much of an audience if it isn't promoted. As with content creation, promotion should be an ongoing process. Consider following the old 80/20 rule: Spend 20 percent of the time creating content and the other 80 percent promoting it.


Make Sure Your Content Is Visible
From another perspective, pay per click (PPC) advertising campaigns may draw a lot of traffic, but those short ads cannot demonstrate much credibility. Most visitors who come to your website through PPC, or other paid promotional efforts, leave with their next click.

That is why it is important the visitor traffic you are paying for is met with engaging content. This is the content advertising connection. Your keywords, ads, and landing pages should tell a cohesive and engaging story. That content needs to be informative and actionable enough that people immediately want to give you their contact information. Those visitors will stay longer, learn more about your offer, and might even become customers.


The Content Advertising Connection
Content advertising, an important part of the marketing mix, combines content marketing and PPC campaigns. By the end of this post, you'll have a better understanding of how you can combine the two approaches to amplify your marketing into a beautiful synergy of visibility engagement that ultimately results in more sales.
Here are a few actionable content advertising tactics for amplifying your PPC and content marketing results:


1. Promote Your Gated and Seasonal Content Through PPC Advertising
Not only is PPC a fast path to driving traffic, but it also works especially well for any gated content, such as e-books and white papers. In addition, any content that is seasonal, trending, or timely should also be promoted with PPC. Make sure any content promoted is gated so PPC performance is more transparent. This audience can then be nurtured through your conversion funnel with follow-up workflows.


2. Gain As Much Visibility into the Search Engine Results as Possible
One thing your content and PPC campaigns have in common is keywords.

When your content ranks for keywords in the organic search results, be sure to also create PPC ads for the same keywords. This helps in a few ways, including:
You earn more coverage. You get more real estate on the search results pages whenever you appear in the search results (both organic and paid) more than once. This pushes other results down and can make them less visible, which is especially important for mobile users because their smaller display means your brand is even more visible. This has also been proven to drive more brand recognition.
You get more clicks. Having two listings on the same search results page typically improves your click-through rate incrementally. It's as if the audience thinks you have been recommended by Google at least twice. More clicks mean more visibility for the content.
3. Learn from Your Keyword Results
Leverage your PPC keyword data and ad copy performance to discover keywords that drive the highest traffic and revenue in the following ways:
Apply those proven keywords to create new optimized content.
Keep cost and competition for your keywords in mind. Incorporate the most expensive (high CPC) keywords into your content and shift PPC spend to more affordable terms. These will probably be more difficult to rank for, so be cognizant of your optimization efforts for that content. Be sure to also balance content development with less competitive phrases that show potential for strategic purposes.
Use those keywords and topics to create compelling headlines.
Continue to learn and test from future results.


Leverage Social Data
If you are creating content, be sure to share it across your social media profiles. Then, promote the best-performing piece using:
PPC ads:

After all, you have proof that the content resonates with your audience so it is more likely to drive conversions.

Facebook ads:

You can use the "Boost Post" feature on your Facebook page and target specific interest groups, your preferred demographics, or just people who "like" your page. There are a lot of Facebook targeting options. Consider testing two or three at a time and adapt your strategies based on results.

Advanced Facebook advertising

tactic: Make sure you have the Facebook pixel on your website for tracking purposes. Once you have a

Facebook Pixel

installed, you can:

Create a "Custom Audience" made up of people who have visited your site in the past.

Start running remarketing campaigns (to audiences that visited your website but left without taking action, and more). For example, promote your e-book or other top-performing gated content to those who have visited your site but did not sign up. Doing this gives you the opportunity to recapture them on your marketing list and follow up accordingly. Note: You can also run

remarketing campaigns across Google

.

You can also upload your existing customer list to Facebook and exclude them from your promotion efforts.

You can also use the same methods above to run targeted PPC ads on multiple platforms.

As you can probably tell, there are many Facebook tactics you can take to market your successful content.


More Advanced Paid Tactics
For B2B industries, consider ads in LinkedIn Sponsored Updates, which is similar to Facebook Boost Post ads. Caution: These can be significantly expensive, so use them only for proven, extremely successful content. You can also try "Sponsored Content ads", which provide decent targeting for titles, company size, and general business demographics. Either way, be sure to test regularly for areas of opportunity.


Conclusion
In most businesses, marketing efforts such as SEO, content marketing, and paid media are managed separately, rarely sharing successes or failures. By integrating these efforts through combining content marketing into PPC campaigns, you leverage each department's strengths, increase your brand's visibility, and gather more conversions overall.
Content marketing produces a long-term improvement in website traffic. To measure success, be sure to track the average time spent on each page, the total amount of pages viewed per user, and bounce rates. If your overall website traffic improves, but the engagement rates do not, this probably means your campaigns are driving traffic, but the content itself needs an overhaul.

About the author
Angela Seckinger was formerly a Paid Marketing Strategist at SmartBug Media. She enjoys optimizing digital campaigns through paid channels and landing page improvements to squeeze out the most potential. Read more articles by Angela Seckinger.
Subscribe to get our new blogs delivered right to your inbox
Other insights you might like