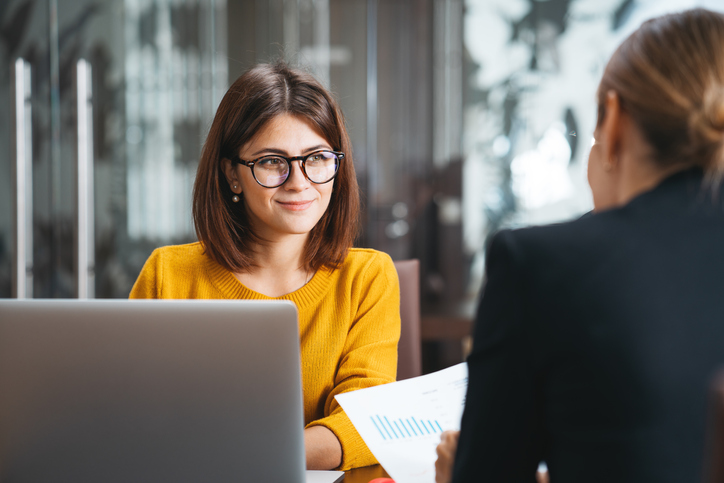 What's the Ideal Background of a Chief Revenue Officer?
November 12, 2020
---
By Jen Spencer
In my quest to better understand the role of a chief revenue officer, or CRO, I ran a search via LinkedIn Sales Navigator and immediately discovered two things:
I scrolled through multiple pages of men's headshots
Almost every single background of these CROs was sales, and only sales
Neither of these discoveries shocked me, and the fact that most CROs had a sales background made complete sense. After all, a chief revenue officer is someone in charge of all your company's revenue streams, and they are accountable for driving revenue growth across sales, marketing, and customer success departments.
With such an all-encompassing role, in order to truly be successful in driving revenue growth, should a chief revenue officer's background also include both marketing and service? What is the ideal background for a CRO? Is sales leadership experience enough?


Back to "School": Beyond Revenue Basics
As a member of Revenue Collective, a community designed to support the professional development of revenue leaders at high-growth companies, I had the opportunity to apply for an early, in-development training program created by Revenue Collective's founder, Sam Jacobs.
Being a part of "CRO School," of which I am a student, includes weekly mentor-led group sessions with some of the brightest sales, marketing and financial minds in the SaaS world. Over a 13-week period, we will have touched on everything, from theories of value and financial modeling to building channel partnerships and driving sales and marketing alignment.
Even so, we still will not have time to cover everything we either might encounter or need to have a strong background in to succeed as a chief revenue officer. Skills such as demand generation and digital marketing, brand and category creation, or even fundamentals of paid acquisition are also critically important to an effective chief revenue officer. In short, while sales leadership experience is paramount for a successful CRO, it's simply not enough.
One of my "CRO School" peers, Jess Forrester, is Vice President of Marketing at public affairs software company Quorum. "I've been fortunate to spend time learning from some of the best CROs in SaaS," Forrester shared. "It seems that the best of the best are both visionaries and executors. They hire top talent and build great relationships with leadership across the company (marketing, sales, customer success, finance, product, operations) to uncover the levers that will have the biggest impact on revenue. They focus relentlessly on understanding and serving the customer. They come up with ideas that not only think outside the box but create entirely new (and profitable!) boxes. They measure where it helps to measure and create processes where needed but they don't prioritize attribution and process over psychological safety, great culture, and inspiration."
Zorian Rotenberg, CRO at B2B intent-based contact intelligence platform Infotelligent moderates the CRO channel in Revenue Collective's Slack community and recently shared with me that "A great CRO is analogous to a great hedge fund portfolio manager who generates outstanding ROI consistently. You're a great CRO because of great decision-making which generates exceptional results." Rotenberg believes that "you must be an expert at understanding every driver of sales effectiveness and revenue growth and you have to know how to allocate capital and resources to attain a high level of performance while mitigating risks,"


A Dynamic Role with Dynamic Requirements
What's clear from both accounts is that the ideal background and first-hand experiences that make a successful chief revenue officer have as much to do with having strong business acumen and leadership skills as they do sales performance. If we break down all of a CRO's responsibilities, they can be organized by the following key themes:
Revenue strategy creation and program execution
Construction, integration, and management of revenue systems
Internal and external leadership
If we unpack these themes, it means a CRO is responsible for defining ideal buyers and selecting the right markets and/or verticals. It means developing brand and value proposition positioning, and then crafting sales and demand generation strategies and programs to drive revenue from both existing and future customers.
Chief revenue officers know how to use technology and data to implement predictable, repeatable, and scalable sales and marketing processes internally while applying those same learnings as they build and manage successful relationships with channel partners and form strategic alliances with organizations or platforms—all with the end goal of attracting, engaging, and delighting customers.
Just as important as building a scalable revenue pipeline, a good CRO understands what a top-performing team looks like. They are capable of recruiting and coaching department leaders who can not only execute on the company's revenue strategy, but serve as driving forces in their company's flywheel, fueling not only revenue growth, but maintaining overall business health.

About the author
Jen Spencer oversees all operations, executing on SmartBug's growth and market expansion strategy, which is focused on delivering superior, cutting-edge service to the company's customers and partners while continuing to invest in the people and culture that make SmartBug® a great place for employees to work and develop their careers. Read more articles by Jen Spencer.
Subscribe to get our new blogs delivered right to your inbox
Other insights you might like