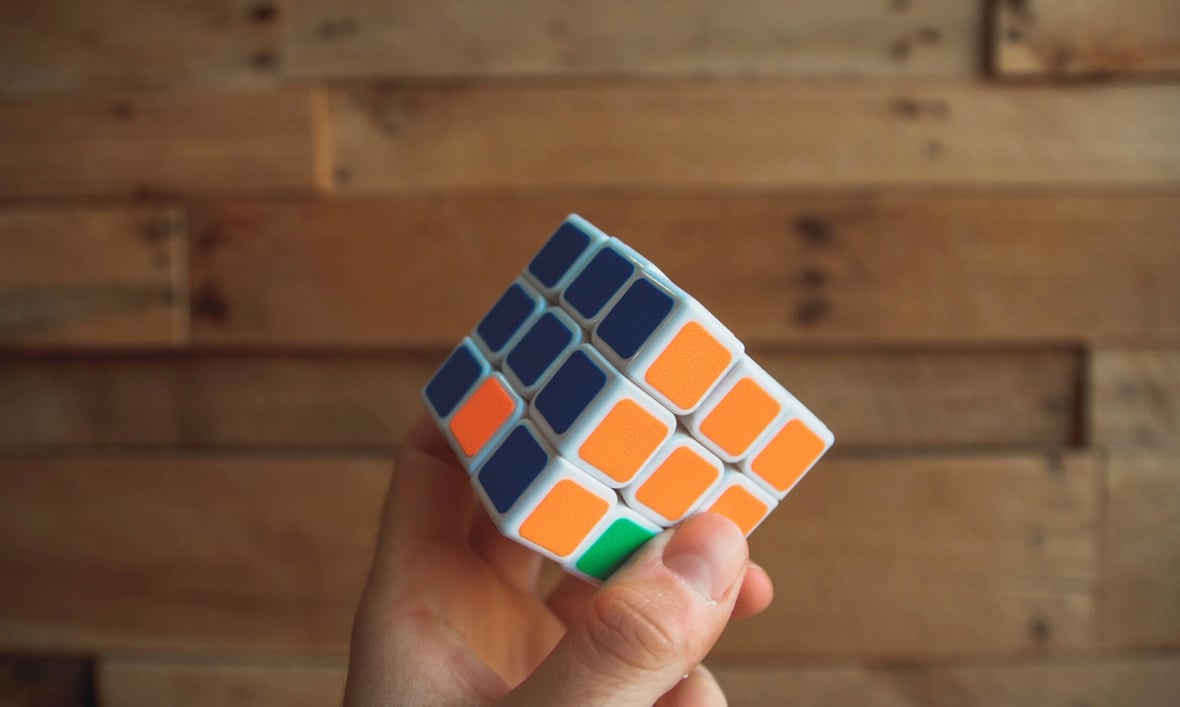 How to Create a Blogging Strategy for a SaaS Startup
March 11, 2019
---
Is your SaaS startup looking to drive more traffic to its website? Establish itself as a thought leader in the industry? If so, marketing should play a significant role in your product-first SaaS company. Blogging is a great place to start.
When was the last time you purchased new software without researching it first? More importantly, where do you go for your research? You look online. One of the best ways to establish an online presence is to include a blog on your website—and, there's never been a better time to start blogging. In October of 2017, only 11 percent of SaaS companies were investing in content marketing. That means less competition and more opportunity to rank in search engines. So where do you start?


Develop a Target Persona
Your target persona is the ideal customer whom you're trying to draw into your website. He or she is the person who is most likely to invest in your software. When you develop a persona, you get insight into what topics those people are interested in, and when you better understand them, you can better serve them.
Take Kissmetrics, for example. Neil Patel founded this powerful web analytics solution that is currently being used on 17,754 unique domains. Its blog doesn't target just anyone—it's written for marketers.


Start Researching
Unfortunately, it's not enough to know who you want to target. You also have to know what those personas are searching for. That's where keyword research comes into play. Keywords are the reason your post shows up on a search results page. If you're not using the right keywords, your potential customers won't be able to find your content online.
Research short-tail and long-tail keywords, keeping your target persona in mind. For example, if you offer employee review software, consider terms related to the following: employee engagement, performance reviews, HR employee engagement software solution, employee survey software for startups, and more.
Keyword Research Tools
Robbie Richards revealed the best tools for keyword research this year after surveying 133 search marketing experts. SEMrush was voted the fan favorite, followed by Google Keyword Planner, Ahrefs, and Keyword Tool. There are many tools you can use to find promising keywords, but there are also unexpected places you can find killer keywords—be sure to keep an eye out in those places, too.


Build a Content Calendar
Once you have an idea of who your target persona is and what words or phrases they are typing into search engines, you can start building a content calendar. Come up with a list of topics and brainstorm 10 to 15 titles for each topic to start (don't forget to highlight those keywords!).
If you're looking for a way to organize your strategy and content for your software blog, give Trello or Google Sheets a test run. By laying out your strategy in one place, you'll be able to keep your content ideas organized, on target, and on time.


Write & Optimize
Now it's time to start building out those blogs. When writing content, avoid talking about your SaaS startup—instead, talk about the customer's pain points and how they can be addressed. For example, just because you offer a project management software doesn't mean you should focus on promoting free trials. Instead, discuss the benefits of managing projects effectively.
Write a post on how you saved 20 minutes by making a repetitive task more efficient. Share relevant content that your potential customers are genuinely interested in reading. By doing so, you can develop yourself as a thought leader in the industry and start building trust. For content inspiration, check out SaaSholic's "The Definite List of Top SaaS Blogs and Influencers." Close your blog with a call to action. What do you want the reader to do next? Use an action verb, and make sure it's both intriguing and related to the blog post.
Writing quality content is key—but you can't expect people to find the blog post if it's not optimized for search engines. Take a second look at where your keywords are placed. Make sure they can be found in the URL, page title, meta description, h1 tag, image alt tags, and body copy.


HubSpot Academy "Prof Tip"

"Creating new blog content consistently can seem like a big challenge, so look for ways to repurpose old content thats performing well. Maybe you have a podcast episode that listeners loved or a YouTube video that had a high number of views. Save time and avoid stress by repurposing this content into a blog post. One of the biggest benefits of blogging is that blog posts (even old ones) continue to drive traffic to your site. That's why it's important to devote time towards updating your blog posts. You can resurface your high-performing blogs and revive some that are out-of-date by including updated product information, images, or statistics."

- Anni Kim, Inbound Professor

Promote
Once your blog post is written, the next step is promoting it. Never lose sight of your target personas, the keywords they're searching, or the platforms they're using. Share your blog on social media platforms such as Facebook, Twitter, LinkedIn, and Reddit. Post to your company pages, but also share in groups such as LinkedIn's Software as a Service, Cloud & SaaS Startups, or SaaS Networkers groups—each of which hosts more than 19,000 members.
Although your target personas may not directly engage in these groups, posting there will help build your network and credibility. Use hashtags and mentions to drive engagement—and pay attention to where people are interacting most. You can fine-tune your promotion strategy as more blogs gain traction. For instance, if Twitter is driving the majority of traffic, increase the frequency of posts on that platform. If you're not gaining any traction from one LinkedIn group, research alternatives.


Analyze & Test
Track and analyze blog performance often. I prefer to use Google Analytics to see which posts generate the most traffic. With Google Analytics, you can look at multiple posts, delve into a single blog post, compare metrics over time, and so much more. By having complete insight into your blog's performance, you can identify which topics are resonating with viewers and which ones could use improvement. Reviewing analytics will also give you ideas for future testing, such as:
Titles: Do positive or negative blog titles resonate with your audience? For instance, 5 Ways to Improve Your Software Demo vs. 5 Reasons Why Your Software Demo Is Failing.
Copy Formats: Do visitors stay on the page longer if the blog is written in short paragraphs or if a bulleted/numbered list is used?
Calls to Action: Are CTAs with a solid background clicked more than CTAs with an image background?
It's important to think of blogging as a process instead of a project. Gaining traction on the content you put out there takes time, so don't get discouraged if the blog post you published last month isn't getting as many views as you had hoped. There will always be room for improvement when it comes to optimizing your blogs. Analyze often and test different concepts to find out what works best.


Wrapping It Up
Building a successful blog for your SaaS startup begins with a well-thought-out strategy. By defining your target personas and understanding what they're searching for, you can tailor content to their interests and needs. In the short term, you can gain exposure and start driving traffic to your website. If done correctly, the long-term promises are even more beneficial and include building trust, gaining credibility, and better serving potential customers.

About the author
Aubreigh Blair is a Sr. Director of Revenue Operations and Planning for SmartBug. After being introduced to HubSpot in 2014, she began implementing the inbound methodology for both B2B and B2C clients. Aubreigh has experience in a variety of industries including SaaS, financial services, manufacturing, automotive, healthcare, and senior living. Today, she strategizes and implements operational efficiencies to align internal teams, with the ultimate goal of driving revenue growth. Read more articles by Aubreigh Blair.
Subscribe to get our new blogs delivered right to your inbox
Other insights you might like