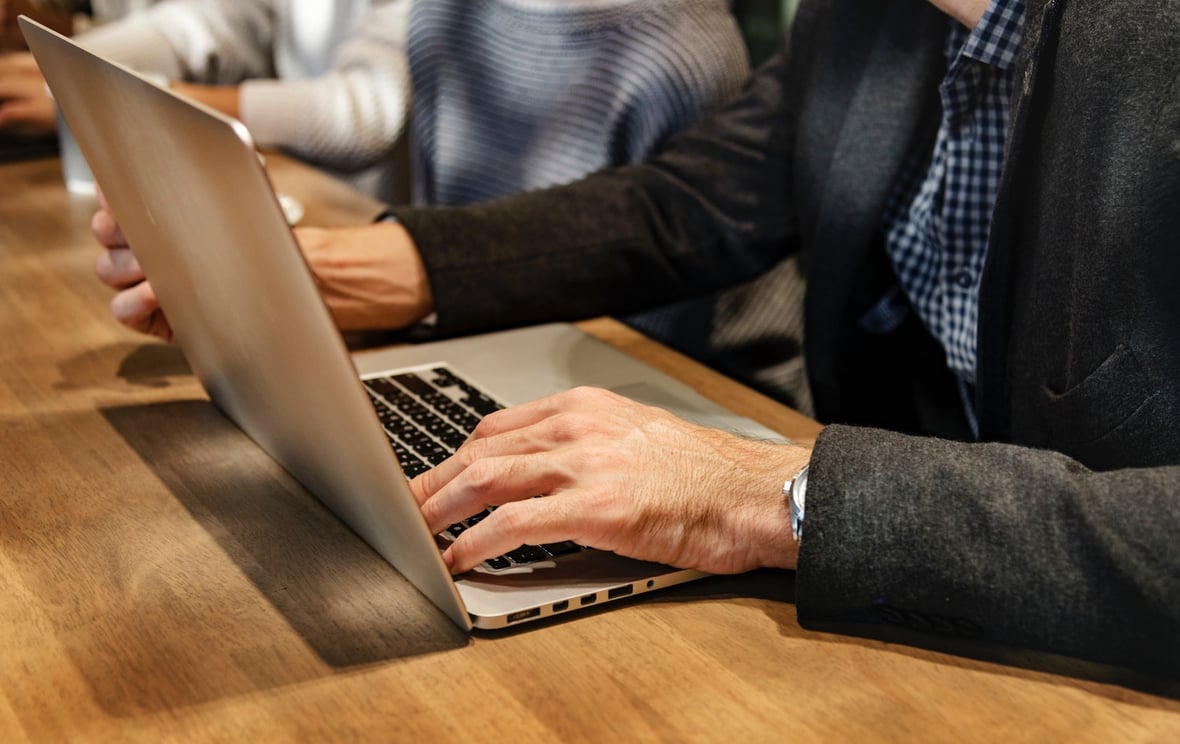 The Bank Marketer's Quick Guide to Integrating with HubSpot
November 13, 2018
---
The banking industry continues to evolve as customers expect banks to provide an end-to-end digital experience. A recent Forbes article notes that digital marketing plays a vital role in banks reaching new customers. As younger generations spend more time online, they increasingly ignore traditional interruptive marketing from many businesses.
HubSpot is a great platform for you, as a bank marketer, to integrate into your digital marketing strategy to ensure your efforts are targeted at the right audience. It can be overwhelming to figure out which features should be set up first, so here are some things to start with:


Check Your Integrations
HubSpot has thousands of available integrations with applications and web services that your company may already use. Whether you use Salesforce to track prospective customers or Zendesk to handle customer support, it's worth integrating with HubSpot to keep track of everyone that interacts with your content from initial download to delighted long-time member.
To add and view available integrations, click the Settings gear icon in the top right navigation, then choose Integrations, and then choose Browse All Integrations.


Build Your Segmented Contact Lists
Take some time to implement your segmentation strategy in HubSpot by creating segmented contact lists. There are many ways to segment your contacts:
Customer stage: What is their lifecycle stage? Where are they in the buyer's journey? Did they just recently join or are they long-standing members?
Customer type: What products or services do they take part in? Have they opened only a savings account or do they have multiple services with your bank?
Location: What cities are your customers located in?
By creating targeted lists, you are setting up your inbound strategy for success. Now you'll be able to create more personalized campaigns that can directly address your contacts' needs. For example, having a segmented list for new members allows you to send them a welcome email.
To build a new contact list, click the Contact drop-down menu and choose Lists. Then click the New List button and choose your specified criteria to build a list.


Add Your Social Accounts to HubSpot
Juggling multiple social media accounts while keeping track of your posting calendar can be a full-time job. When you connect your social accounts to HubSpot, you can create and schedule posts for your accounts all in one place.
You can view your social engagements in HubSpot and easily reply to them—great for when a member reaches out on social media with an urgent need. You can also use custom Twitter streams to monitor popular conversations among potential customers looking for banking services, which can be helpful for your sales team.
To connect your social accounts, simply navigate to the Marketing menu and click Social. Click the Settings tab to add new accounts, the Reports tab to view engagement, or the Monitoring tab to set up custom streams.
Once you've accomplished those steps, try implementing these features to improve your customer experience:


Use HubSpot Conversations to Understand Your Customers' Needs
The Conversations tool is a great way for your website visitors to connect with your team. Do you have a member looking to update their address in their online account? Is a prospective client looking for more information on mortgages? With live chat and chatbot capabilities, you can address and prioritize customer service questions or pass along service inquiries to the appropriate team member.
Conversations are also a great way to gauge what services are most valuable (or most confusing) for your customers. For example, if you're seeing a large volume of questions about savings accounts, use it as an opportunity to create an e-book or infographic about the different savings services that you offer.


Create Workflows to Ensure You Don't Miss Opportunities to Connect
Workflows can help automate your marketing tactics to ensure you reach out to your contacts at the right time. If you have a list of new members, you can create a workflow to send that list an email with best practices on setting up their online banking account.
Keep track of your members' birthdays? Set up a workflow to send them a birthday greeting, along with a reminder to conduct an annual financial planning assessment with your team.
Workflows can also help automate internal functions, like marking a visitor as a marketing qualified lead for sales if he or she downloads specific content on your website.


Don't Forget to Analyze and Adjust
It's critical to remember that integrating your HubSpot into your current marketing strategy is just the first step. Be sure to take advantage of HubSpot's reporting metrics to track and evaluate whether your inbound marketing efforts are gaining traction.
Metrics like website traffic and email engagement are important, as are conversion rates on your landing pages and forms. By understanding your strengths and weaknesses, you can test new methods to try and convert more prospective customers into long-standing members.
Customers are looking for a more personalized buying experience, whether they are shopping for groceries or joining a bank. Integrating HubSpot into your bank's marketing and sales efforts can help improve your customer experience and create a meaningful touchpoint at every step in your customers' buyer's journeys.

About the author
Heather Quitos was formerly an Inbound Marketing Senior Specialist at SmartBug Media. She is dedicated to crafting persona-driven campaigns with career experience in B2B and software sectors. She has an undergraduate degree in journalism from the University of Wisconsin and received her master's in business administration from Marquette University. In her free time, you can find her trying new recipes in the kitchen. Read more articles by Heather Quitos.
Subscribe to get our new blogs delivered right to your inbox
Other insights you might like