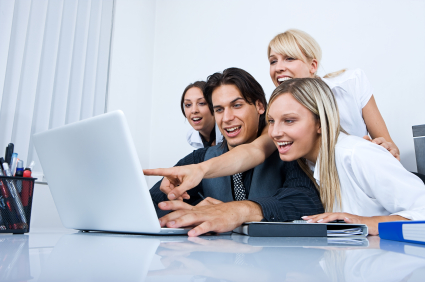 9 Reasons White Paper Marketing Works
February 21, 2013
---
By Ryan Malone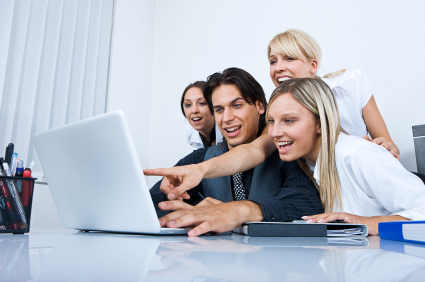 White paper marketing can provide some of the most valuable, marketable, viral content on your website. It gives your prospects and customers more information, relevant research, actionable plans - a myriad of information. White papers are perfect top-of-funnel educational tools that showcase your company's knowledge and expertise. According to a May 2012 report by DemandGen, "The whitepaper still reigns supreme, crowning the list of content types that buyers use to research a business topic or solution at 88%."
After Google's algorithm updates in 2012 (Penguin, Panda and other initiatives) that punished sites with low-quality content, most marketers are finally starting to realize that providing relevant content on a regular basis is the key to organic success. Utilizing inbound marketing methods like white paper marketing works for any business or industry. Here are 9 reasons that white paper marketing works:
Getting the leads
Readers are willing to share contact details in exchange for information. Offering valuable content will garner you contact info. "…buyers expect they'll have to share their basic information for certain types of content. A majority (77%) of respondents will share basic information (name, company and email) to access a white paper." (DemandGen, May 2012)

Nurturing the leads
White paper marketing provides more ammo for sales to use when courting prospects.

Becoming a leader
Offer insights on issues important to your readers and set up your company as the "go-to" source for information and solutions.

Addressing the pain
Show how you have already solved problems that your readers currently face.

Creating repeat business
White papers provide relevant information on how to better use your products or services and encourage customers to come back.

Sharing your success
Demonstrate your success with other companies, build your brand and confirm that you have the knowledge and expertise.

Expanding your market
Educate your readers on how your product or service has led directly to improved results for your customers.

Going viral
White papers are the most viral form of marketing collateral. According to Eccolo Media, "White papers are the most commonly shared form of marketing collateral, with 89% of respondents passing them along to others."

Creating content to repurpose
Use the content of your white paper to create webinars, slide shares, podcasts, videos, etc. Leverage the investment across many mediums.
Be prepared to invest time in creating a white paper that will "wow" your audience. Make sure that it remains and educational document with only a splash of sales info at the end. Need help in writing the perfect white paper to showcase your company? Contact SmartBug Media. We've helped companies in nearly every industry turbo-charge their white paper marketing.

About the author
Ryan Malone is the founder and Chairman of the Board of SmartBug Media and is a veteran of Deloitte & Touche, Seagate and several venture-backed technology companies. When he's not leading SmartBug and helping clients build high-octane marketing organizations, he's loving his wife and daughters and unsuccessfully learning the guitar. Go Terps! Read more articles by Ryan Malone.
Subscribe to get our new blogs delivered right to your inbox
Other insights you might like