8 Common SEO Terms You Need to Know
September 2, 2015
---
By Paul Schmidt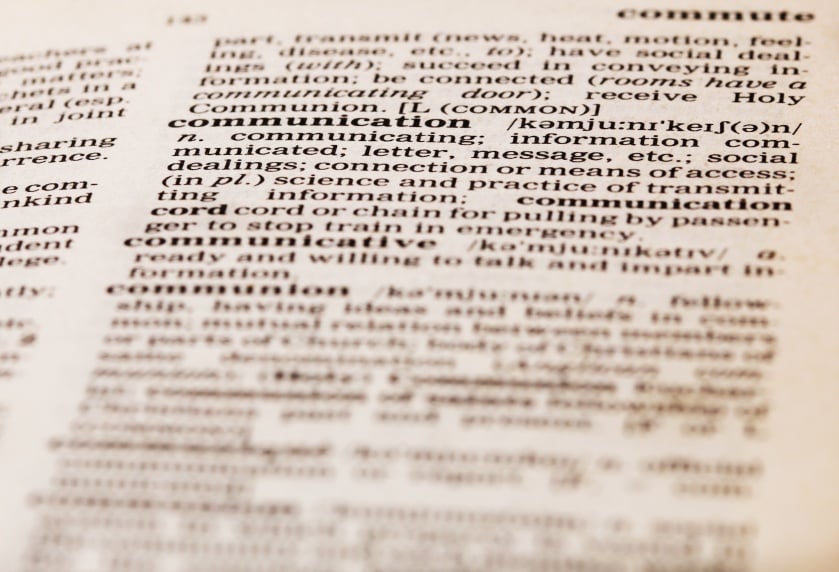 SEO has created an entire category of industry jargon. As a marketer focused on driving the right visitors to your website, learn these 8 terms that will put you a step ahead of the competition:
SERP

Abbreviation for search engine results page. This refers to where all organic and paid listings are displayed after doing a search.

Robots.txt

Robots.txt is a text file that lives on your domain that allows you to tell which website pages you want search engines to crawl and index. If you have certain pages on your site built specifically for employees that you don't want people finding in search engines, you can add this set of URLs to your robots.txt. One of the biggest mistakes websites make with their robots.txt is including pages that should be crawled by search engines. This can cause a big hit to your organic traffic.

Sitemap

A sitemap is a file that search engines crawl to see what pages are hosted on a domain. If your hosted on HubSpot, you will find your sitemap at www.YourCompany.com/sitemap.xml. You should take this sitemap and submit it to Google Web Console (aka Webmaster tools). If you are hosted on another CMS, you'll need to use a plugin or another sitemap creator to generate your sitemap. Keep in mind you'll have a different sitemap for each subdomain, and thus need a different Web Console account for each. When launching a redesigned website or new website one of the first things you should do is submit your sitemap to Google Web Console.

Local Pack


Snack pack, local stack, local pack, 7-pack; all terms referring to the collection of local business listings at the top of a SERP. Google is constantly tweaking how local listings are grouped and displayed. For local business or companies with brick and mortar locations, you need to know the signals that will bring you to the top.

Canonicalization


Canonicalization is important when dealing with duplicate content. If you can access the exact same website page from multiple URLs, then you need to tell search engines, which page do you want to search engines to index and rank. This is common on ecommerce websites when you can access the same product page from multiple URLs.

Redirects


Redirects allow you to automatically bring your website visitor to a different URL than where they originally landed. You would want to redirect someone if you were removing a URL from your website. It's important for your SEO that you use the right kind of redirect. More specifically, 301-redirects allow you to preserve SEO value that you've built up on a URL and transfer it to another URL if necessary. Here is a redirect status code cheat sheet from Moz.


Rich snippets


Rich snippets refer to expanded search listings that provide additional information beyond just what is found from the search listing description. This additional information can include reviews/ratings, thumbnail images, breadcrumb navigation, and more. Rich snippets can lead to a higher click-through rate from search engine listings. You can implement rich snippets for your website using the Google data highlighter or micro data. Read on to learn about micro data.

Micro Data

Micro data is meta data that website visitors don't see on the page but that search engines use to understand the types of content on your website. By adding micro data to your website, you have a better chance of showing gaining rich snippets and showing up within knowledge graph cards. Here is a comprehensive guide from SEOgadget on implementing micro data on your site.
What are some SEO terms you've heard that are must-knows for marketers?

About the author
Paul Schmidt is a director of client services at SmartBug Media. He works with clients on SEO, analytics, lead generation, sales enablement, customer success and inbound marketing strategy. He previously worked at HubSpot, helping develop inbound strategies for over 200 clients. His past clients include: Travelers Insurance, Unilever, and the SABIAN Cymbal Company. Paul studied percussion in Las Vegas and got his MBA in marketing in Boston Read more articles by Paul Schmidt.
Subscribe to get our new blogs delivered right to your inbox
Other insights you might like