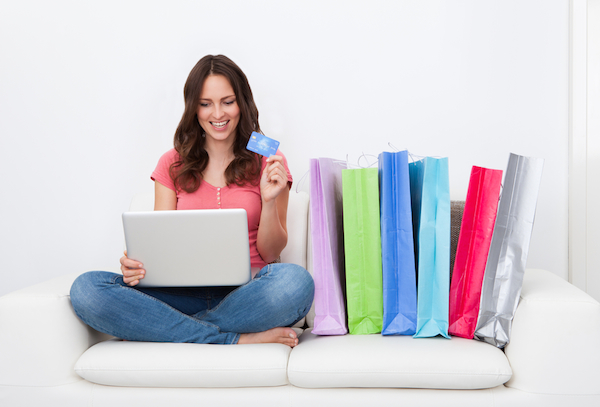 7 Ways Content Marketing Can Simplify Your Customer's Buying Process
September 30, 2014
---
By Dolly Howard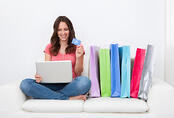 According to HubSpot's inbound methodology, the best way to turn strangers into customers and customers into promoters of your business is by creating quality content. When considering your content marketing strategy, nothing is more important than delivering the right content to your target audience at the right time. A good starting point is to identify the different stages of your customer's buying process - whether it is long or short - and then use their process to directly influence yours, and how you communicate with prospects and leads.
What is the customer buying process?
In simplest terms, the customer buying process describes the process your customer goes through before they buy your product. Inbound marketing plays a major role in attracting your target customers and then moving them along in the decision-making process. As marketers, it is our goal to simplify and streamline the decision making process as much as possible.
The buying process consists of four marketing actions: attract, convert, close, and delight. To accomplish each action, there are many content marketing tools you can use to simplify your customer's buying process:
Attract
The initial step to attracting the right customers is allowing them to find your company and product on the internet in the first place.
1. Keywords - Determine what keywords your target customer is actually searching for and tailor your keyword strategy accordingly so you can show up in relevant search results on Google and social media. The use of accurate keywords begins the process of attracting strangers as website visitors.
2. Blogging - Create educational blog posts around the keyword(s) you're trying to target. At this stage, website visitors are looking for informational content about your company and product - so give it to them willingly and answer their questions in your posts. Write about goals, challenges, pain points, common objections to products and services, as well as personal and demographic information shared among all of your buyer personas.
Convert
Once you get visitors on your site, the next step is to gather their contact information so you can convert them into leads and market to them.
3. Calls-to-Action (CTA) - Encourage visitors to keep moving throughout your site so they aren't stagnant after reading a blog post and decide to leave. Place CTA buttons not only on your blog posts, but also on landing pages and front and center on your homepage. Advertise relevant premium content like e-books and whitepapers or offer a free consultation. Whichever content option is the best fit for your target customer during their lifecycle stage, be sure to use actionable language(!)
4. Landing Pages - Once you attract your target customer to a landing page after clicking on your enticing CTA button, there are a few tactics to ease your target customer's decision about giving you their information:
Optimize form fields - only ask for relevant/appropriate information & keep it short
Explain the value offer - use bullet points
Place content above the fold - keep it front & center
Remove menu navigation & links - don't distract target customer
Include an image - make sure it's relevant
Redirect to thank you page - potential opportunity to provide an additional offer… "Request a Consultation" perhaps?
Close
Finally, it's time to convert your leads into customers. Your leads may not be ready to buy your product after downloading a single e-book or subscribing to your blog, and rightfully so. Try the following content marketing tool to take your marketing to the next level and effectively accomplish a conversion:
5. Lead Nurturing Emails - Send a series of emails on useful, relevant content relating to the content offer your lead downloaded or inquired about. Some examples include: recommending an e-book to download, explaining benefits of your product vs. competitor(s), or offering a free trial. The goal is to build trust and help a lead become more ready to buy.
Delight
Once your leads become customers, don't forget about them. After all, existing customers can give referrals of your business and actually promote your product if they dig it. Keep existing customers engaged by incorporating the following tools into your strategy:
6. Smart Call-To-Action (CTA) - These CTA's change depending on the website visitor's lifecycle stage. For instance, if an existing customer comes to your website and has already downloaded the case study promoted on your homepage, it will feature a different offer they haven't seen before. This will keep them engaged and feeling like you always have something new to offer their needs.
7. Social Media - Say it with me… Customer service! Here are some great ideas to please existing customers:
Create a hashtag that customers can identify your brand with
Answer customer service related questions
Make a Pinterest board showcasing all of the ways your customers can use your product
Advertise a Facebook contest encouraging customers to share their experience/photos/ideas in exchange for a prize
As you can see, old outbound marketing methods are making an exit and smarter marketing methods, like content marketing, are helping simplify the customer's decision-making process. Writing content for your customer's buying process requires an investment of your time to strategize, test, and report on, but this investment will pay dividends.
What part of the customer's buying process can you improve for your marketing strategy - attract, convert, close, delight?


About the author
Dolly Howard was formerly Director of Marketing for SmartBug Media. Previously she worked as a senior marketing consultant leading SmartBug Media clients in strategy for lead conversion improvement and total marketing ROI. As a past HubSpot employee, Dolly is excited to share her knowledge and help enterprise companies grow their business. Read more articles by Dolly Howard.
Subscribe to get our new blogs delivered right to your inbox
Other insights you might like