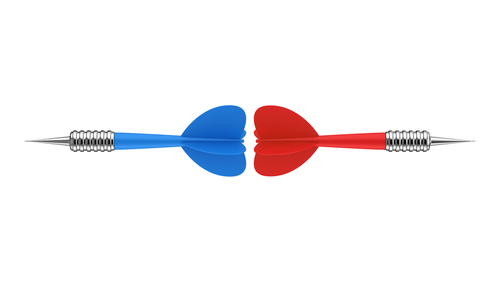 6 Major Differences Between SEO & Inbound Marketing Agencies
April 28, 2014
---
By Amber Kemmis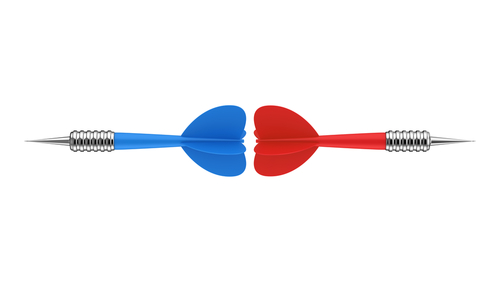 When I first started doing online marketing four years ago, as a psychology junkie, I quickly became fascinated with SEO because it was like a whole new branch of psychology for the Internet. Interestingly, psychologists and philosophers have been looking inside the mind of humans for thousands of years trying to track how decisions are made and discover how we process information. Then, Google is invented and suddenly marketers start focusing all attention on search engine guidelines, which, in turn, are adapted to how humans attain information.
At one time, it was all about stuffing keywords, increasing traffic, and link building. I too, like many other marketers, began jumping on the SEO bandwagon through these practices. However, search engines improved their algorithms, as they still are today, and SEO tactics had to incorporate other channels, take into consideration personas, and involve a content strategy. This is where inbound marketing was born. Marketing really needs more than SEO to please search engines now days, which is why there is a significant difference between SEO agencies and inbound marketing agencies.
Here are 6 major differences between SEO and inbound marketing agencies:
Metrics
It is very important to find yourself at the top of search engine results, which is a promise by most SEO companies. "Ranking" is not a term to be downplayed, but the buck doesn't stop there. SEO is important to determine the ability to attract visitors, but it will only be useful if you are able to increase conversions. Ranking is important, but traffic from search is the best. SEO companies overly focus on rank at the expense of traffic sometimes which makes them do unnatural things in the short term at the expense of a ranking reporting. Inbound agencies focus more on building sustainable traffic sources based on solid content that withstand search algorithm changes.
Content
SEO agencies are great at optimizing your content for search engines, but creating content isn't always their forte. Inbound marketing agencies are content generating machines, who usually have in-house SEO experts or consultants with lots of SEO experience. With quality content quickly becoming a major factor in obtaining traffic from engines, the value of optimization-only approaches SEO are diminishing.
Link Building
As I mentioned earlier, a component of SEO focuses on building links from high authority, relevant sites, because search engines use links to determine some of a site's authority. However, Google has said themselves that their focus is on providing the most valuable answer, which isn't always indicated by links alone. Search engines do look at the quality of the links, which means content must be worthy of generating natural inbound links.
PPC
SEO agencies, as I said in the first point, are likely to promise you to get the first ranking. With PPC, SEO agencies will make a similar argument by promising you traffic through paid search campaigns. Inbound agencies, on the other hand, like in organic search, will focus on PPC campaigns that are converting high quality leads. Inbound agencies ensure you are achieving ROI on all PPC efforts.
Graphics & Visual Content
The Internet is swarming with copy, which means it is important to quickly grab visitor's attention with graphics and other visual content. Unlike many SEO agencies that focus on the mechanics of optimization, inbound marketing agencies are capable of helping create visual content assets that drive engagement and sharing – all the while building valuable links. And that doesn't even count the branding benefits.
Social Media
Google is placing more and more importance social media for ranking. SEO agencies typically won't offer social media management as one of their services, while inbound marketing agencies make this an integral part of services.
SEO has changed significantly since I first started working in online marketing, but the change is a positive one. It is one that requires more than just SEO expertise, which is why inbound marketing has developed. If you would like to learn more about how inbound marketing can help your company, request a consultation today.
What are some other major differences between SEO and inbound marketing agencies? Share them in the comments.

About the author
Amber Kemmis was formerly the VP of Client Services at SmartBug Media. Having a psychology background in the marketing world has its perks, especially with inbound marketing. My past studies in human behavior and psychology have led me to strongly believe that traditional ad marketing only turns prospects away, and advertising spend never puts the right message in front of the right person at the right time. Thus, resulting in wasted marketing efforts and investment. I'm determined to help each and every one of our clients attract and retain new customers in a delightful and helpful way that leads to sustainable revenue growth. Read more articles by Amber Kemmis.
Subscribe to get our new blogs delivered right to your inbox
Other insights you might like