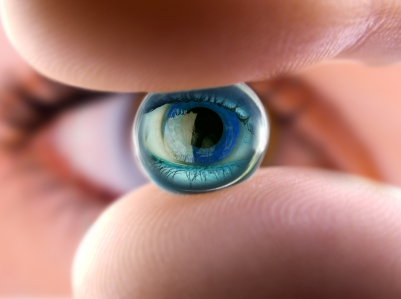 4 Ways To Make Visual Content Marketing Part of Your 2013 Focus
March 27, 2013
---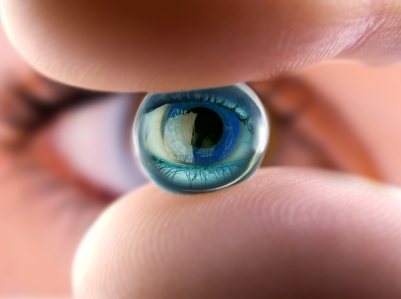 Look at the explosion of photo-sharing sites like Instagram and Pinterest. There is a reason why Facebook snapped up Instagram for a cool billion and why Pinterest is now the third largest social media network. This is definitely a visual era and that's why visual content marketing is one of the biggest trends in content marketing for 2013. And by the looks of it, the trend is only going to continue to rise.
Visuals have become a crucial part of storytelling for marketers. The strategic use of images, video, infographics, and other visual content can help marketing messages rise above noise to successfully reach target audiences. Now is the time to make a move towards a visual content strategy, and here are 4 examples of visual content that can be used in your next content marketing campaign.
1. INSTAGRAM
Photos allow you to connect with your audiences in a way that makes it feel more personal, which is a big reason why Instagram is an amazing marketing tool Here are a few ways to use Instagram to engage with and build your online community:
Use it to showcase new products, it's a great place to call attention to your most recent offerings or offer sneak peaks for upcoming offerings
Identify visually appealing ways to produce content that shows off your products or services in action. If you sell motorcycles, show people who are similar to your target audience riding them in a variety of sexy locations. If you're an ice cream shop owner, post beautiful images of fresh made batches with smiling costumers gobbling it up. Whatever it is you're selling, Instagram can help illustrate to your followers what your product looks like as its being used and help them see why they need to buy it.
Behind-the-scenes photos really resonate with audiences online because it helps people know what you stand for. Show your followers what happens behind the scenes at your business. Let your audience know who you are and how you do it and it will help create a powerful bond with them—above and beyond your product or service.
Just like Twitter, Hashtags are key to Instagram. You can use hashtags to build a community around your brand and help your brand to get found and build more fans and followers. You can hashtag a specific product you are promoting or hashtag a concept; whatever it is make sure its something that your audience will associate with your brand's persona and image.
Events are a great place to capture content for Instagram, anything from launch parties, to celeb parties, to conferences or even staff shindigs will interest fans on a variety of levels. If you get engaging pix of all the fun, it makes your audience feel like they are taking part in it!
Check out how brands like Starbucks, Victoria's Secret and Audi harness the power of Instagram.
2. INFOGRAPHICS
Infographics are a superb way to distill a lot of information into interesting little visual snippets. Think of the infographics as the visual sibling to the sound bite. For instance, if you are a business that produces research-heavy white papers, you can take those white papers and morph them into easy-to-read, bright colored (colors that pop) infographics. Your audience is much more likely to read and share the infographics version. And the more shares for you, the better, as this will help increase your relevance and with lead generation. A lot of people are receptive to learning about things visually. You can use infographics on your website, your social media pages, your company blog. If you think about the world in terms of Pinterest, aren't you more likely to click on an exciting looking infographics vs. a boring old link with nothing to stimulate the eye? If you need with creating one, check out an infographic building tool like Visual.ly and you'll quickly be on your way to regularly using them in your visual content marketing efforts.
3. USER-GENERATED CONENT
You can also get your customers/audience to generate visual content for you! If you give your customers the opportunity to participate in your brand community by creating their own content, it will establish a two-way communication and help to build a relationship and level of trust with them. Crowd sourcing campaigns are becoming increasingly popular, and they call on consumers to get involved by sending in pictures or videos. User-generated photo campaigns are a great way to get interesting content and actively engage with your audience. For instance, you can ask them to tweet, email, upload to Flickr, or post photo of themselves onto FB to you with your product, wearing your product, etc and they win XX supply of whatever it is you are selling. This type of marketing tactic is great because it extends the reach of your social media networks, makes consumers feel like they are getting love from the brands they enjoy, and it also exposes them to other people using your products/services.
4. QR CODES
QR codes are a great visual content marketing tool. More than half of all cell phone users in the US are using smartphones today and that number is only going to increase. And QR codes are a great tool to reach the mobile customer. QR codes can be used on billboards or signs that feature some sort of stunning image of your product or service. No words, just an image and the QR code in the corner. People who are curious will scan the QR code and this is a great way to generate leads and create interest in your product. Once they scan the code, they'll be directed to your website where you can include details about the product, links, videos and any other relevant info.
By nature people are visual creatures, which is why visual is going to become the norm when it comes to content marketing. Make sure to incorporate a visual strategy and it will help you to drive engagement. What other visual content marketing tactics have you tried as a part of your inbound marketing tactics?

Subscribe to get our new blogs delivered right to your inbox
Other insights you might like