By Ryan Malone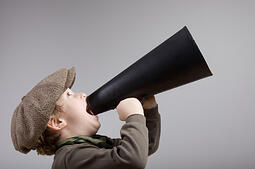 It seems like every month, there is an article proclaiming the white paper is dead. Meanwhile, more and more businesses utilize the persuasiveness of white paper to drive leads and influence. Don't be too quick to discount the trusty white paper.
While white papers (also know as special reports, consumer reports, industry reports and other names) might not sound as sexy and exciting as video or bullet-pointed e-book, decision makers and influencers still show a strong preference for white papers when it comes time to consider buying.
Funny thing is, many of the biggest e-book enthusiasts simply write white papers on slides and add a pretty cover—the components are often less persuasive.
White papers remain effective because they combine the persuasiveness of an article with the product information of a brochure. They educate without selling. However, with the right tactics, white papers can be powerful salespeople.
Many decision makers prefer white papers because they can digest quite a bit of information in a relatively compact time frame. Effective white papers are written and laid out so that it's easy for the reader to quickly scan to get the gist, while making it simple for the reader to find in-depth details that they'll need in the decision making process.
While white papers must be clearly written and give the reader ample information, companies do have leeway in how their white papers are formatted and the tone of the writing. For example, marketing automation software company Eloqua has had success with carving information-rich white papers.
Why is Writing White Paper So Effective?
Still not convinced that white papers are for you? Let these four study results convince you.
Reason #1
Eccolo Media's 2010 study 2010 B2B Technology Collateral Survey revealed that 76% of respondents had read a white paper to help them evaluate a technology purchase in the six months prior to the survey. In contrast, 67% had turned to case studies, 59% to video and 40% to audio. Only product brochures and data sheets were turned to more often (83%).
Reason #2
Not only are decision makers highly likely to turn to white papers for information, they rate them as being the most influential collateral type in their decision making process. Eighty-three perent (83%) of the respondents in the Eccolo Media survey said that white papers where moderately to extremely influential in their decisions. Only 1% said that white papers were not at all influential.
Reason #3
IDG's 2011 survey of IT professionals returned similar results with 72% of the respondents stating that they found white papers useful to extremely useful in their decision making process.
Reason #4
White papers remain a useful tool for lead generation. The Lenskold Group's Lead Generation Marketing ROI Study found that 35% of the respondents stated that "educating and engaging contacts with white papers and ebooks" was an effective tool in driving high-value leads that would eventually lead to sales. Howard J. Sewell, president of Spear Marketing says: "Dollar for dollar, white papers continue to be some of the most effective offers for most high-technology marketers."
White papers remain a highly influential, effective tool for generating leads and helping customers make the decision to buy. Don't underestimate the value of clearly written, concise yet rich in technological detail, white papers.
What is your experience with white papers? Let us know by tweeting us at @smartbugmedia.
Want More From Your Next White Paper?
Written correctly, the average white paper taking 40 hours to complete--valuable time away from your other goals. Consider using a professional to make sure you next white paper delivers. Learn why our team and process is trusted by some of the best names in the business.