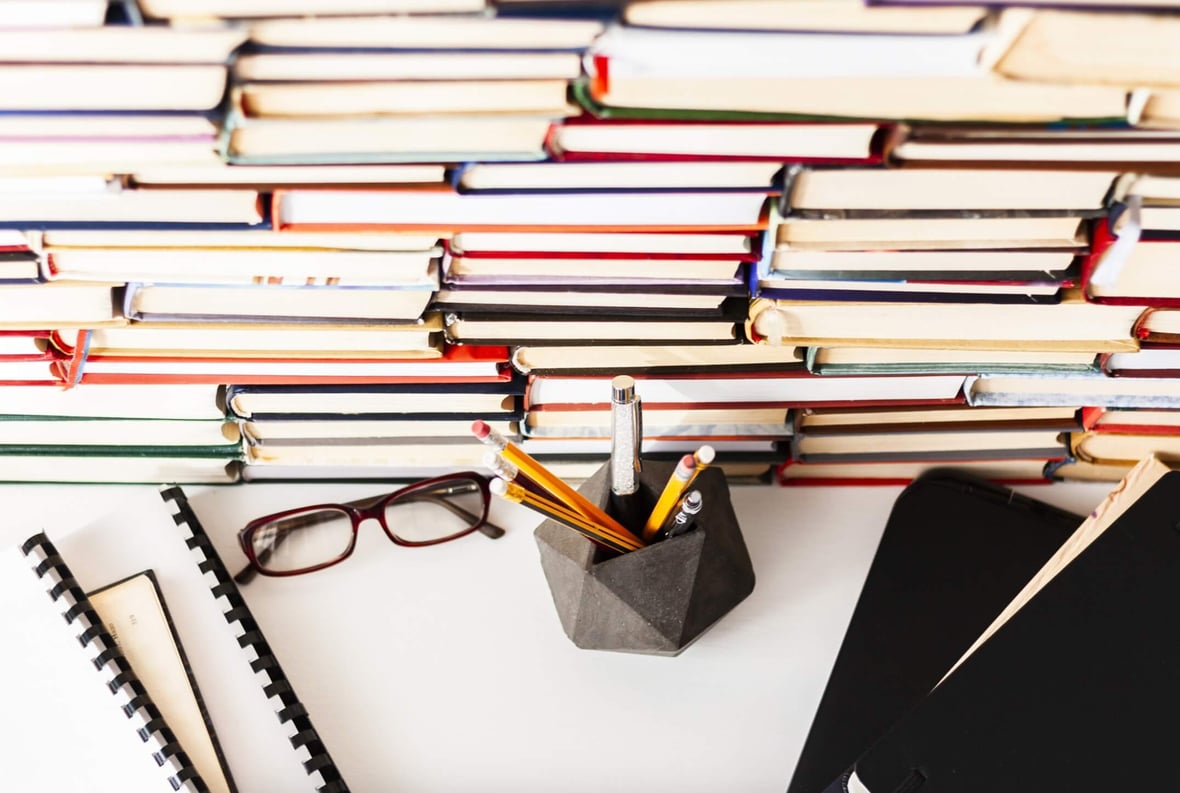 3 Books We Love for Professional Services Marketing
March 15, 2019
---
What do an accountant, a lawyer, and a financial planner have in common? What they sell: knowledge and expertise.
But that's not the only thing they have in common—all three professional services still rely heavily on referrals for business growth.
Maintaining a website and being active on social media is helpful for generating leads, but when it comes to professional services marketing, obtaining referrals—whether based on experience or reputation—often means more clients and more profits.
As a professional services provider, it can be hard to dig deep into the latest and greatest marketing information. That's why I put together a list of books—highly recommended by my team here at SmartBug Media™—to help guide your referral and customer-centered marketing efforts and help you get more clients and grow your business.


Marketing isn't only about the what, but it's also about the who. Buyer personas are a valuable tool for learning more about whom you're targeting your marketing efforts at.

For professional service firms, buyer personas help you better understand the people you want to one day have as your clients. A better understanding of who they are, the careers they have, their needs, their challenges, and even which digital channels they frequent will make it easier to find them, market to them, and turn them into clients.

In Buyer Personas, Revella provides readers with an actionable guide to identify your target buyer and determine what they want, and how they make buying decisions.
"A lot has been written on the importance of understanding your buyer persona. Revella's handbook on personas is the first guide I've seen on effectively interviewing and analyzing your target buyer. This book provides a step-by-step framework with the types of questions you should be asking, as well as overall tips to successfully and efficiently extract this information during your research." –Marketing Strategist, Paul Schmidt


In this team favorite, Webb helps readers dig a bit deeper in identifying what exactly makes customers tick and what makes them cringe. Webb stresses the need for businesses to recognize customers for who they are, giving them what they love and avoiding giving them what they don't—at all costs.

Customer churn can be a challenge for most professional services providers. If they're not fully satisfied, they can easily go elsewhere. And with professional services on an upward trajectory, the pickins are far from slim. Customers are driven by the type of experience they want and crave, which is why it's important to focus on creating memorable experiences that bring delight long after a customer closes.


"What Customers Crave is a great reminder that consumers like to feel special. The book does a great job discussing touchpoints and how to create memorable experiences for customers along their path to purchase. One of my favorite quotes from the book is 'Just as we can't use generic terms to define customers, we can't use generic processes to define customer service,' and I think this is especially true today as more and more companies try to create truly memorable experiences for their customers by going outside the box of traditional customer service. As consumers get smarter, companies need to continually think about how to build lasting relationships with their customers, going beyond a simple transaction." –Marketing Consultant, Chris Hutchens


Customer feedback can have enormous influence, and it can make or break a business. But whether or not it does ultimately depends on how you react to feedback. In Hug Your Haters, Baer makes the case for welcoming complaints and putting negative feedback or poor customer experiences to work for you.

Reviews, both good or bad, are earned. Yet, the less desirable of feedback is often dreaded when it should be embraced. For professional services businesses especially, the knowledge of what led to a negative review provides an opportunity to not only deal with it, but to also put processes in place to ensure the customer experience never gets to that point again.


"Jay Baer's ideology about embracing your haters has changed the way I look at serving my clients. He says that 'meh' in the middle customers are what kill businesses. I want to be sure my clients are getting five-star service from me and, if they aren't, that they feel comfortable enough to have a conversation with me so that I can improve." –Marketing Strategist, Carrie Hopkins

These three books can help you better understand who your customers are, what they need in order to become your business's advocates, and what strategies can help your professional services business grow. I hope that these three books provide you with as many insights as they have for our team.

Have a book or topic you'd like to add? Let us know by tweeting at us at @smartbugmedia.

About the author
Chelsea Boice was formerly a Junior Web Project Manager at SmartBug. She has over 5+ years supporting B2B and B2C organizations with inbound, email, and social marketing campaigns. She currently resides in Barcelona and in her free time, she enjoys salsa dancing, traveling, and true crime podcasts. Read more articles by Chelsea Boice.
Subscribe to get our new blogs delivered right to your inbox
Other insights you might like