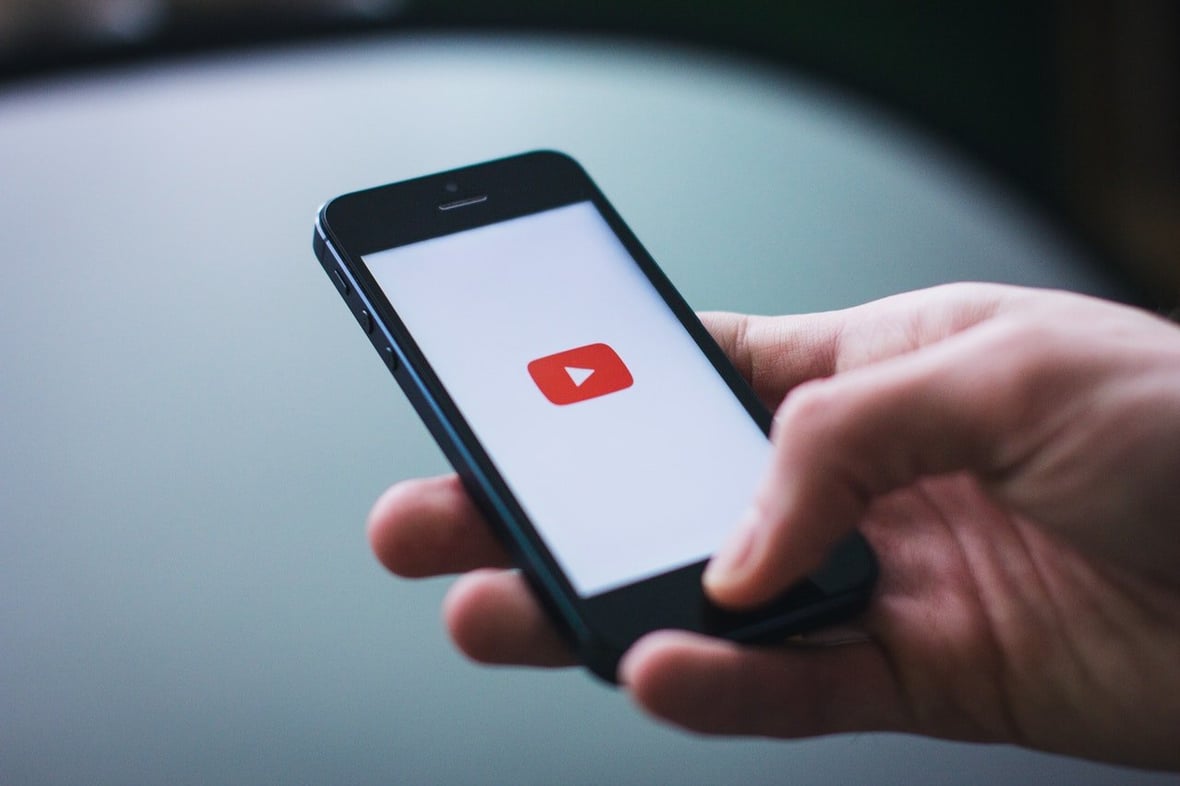 7 Ways to Use Video to Drive More Marketing Qualified Leads
June 22, 2017
---
By Trenton Reed
It's a fascinating time to be a marketer. As technology begins to catch up with creativity, now more than ever, marketers can deploy interactive solutions to drive results. Plus, the accessibility and availability of video marketing makes it so that nearly any organization can create progressive campaigns.
When executed properly, however, video does more than deliver a message. It drives results. More than 70 percent of marketing professionals claimed that video converts better than any other type of content. And simply adding a video to an email campaign can boost click-through rates by up to 96 percent.
It's no surprise that video has emerged as an influential medium. Despite this, some marketers are still unsure of how to use video to their advantage. To help illustrate, here are seven ways to drive more marketing qualified leads (MQLs).
1. Video Chats
Getting traffic to your site is one thing; converting this traffic into MQLs is another.
In the past, companies could use chat features to engage with prospects one-on-one. Engaging leads with social media chat platforms—Twitter chat, Google Hangouts, LinkedIn Messenger—was effective. These days, chat features can wind up being counterproductive, as they can be interpreted as impersonal.
This is where video steps in.
Leveraging video chat helps create customized communication. Much like webinars or product demos, live video chats can be personalized. Through direct interaction, your sales reps easily interact with and educate potential customers. In fact, 44 percent of consumers say that having questions answered by a real person in the middle of an online purchase is one of the most important features a website can offer.
2. Video Blogs
By now, you probably know that blogs are a foundation of content marketing. And while we could throw statistics at you—such as the fact that B2B companies who regularly blog receive up to 67 percent more leads every month—it's also important to point out that 43 percent of people admit to skimming blog posts.
What does this mean? That the format of your blog posts can, and should, be reconsidered. Consider offering some visual appeal.
Unlike their written counterparts, video blogs help you build connections with your viewers. Not only do blogs with visuals get 94 percent more views, Cisco even projects that by 2019, 80 percent of all internet traffic will be from video. Take advantage of this and revitalize your blogs with video content.
3. Lead Collection Forms
Perhaps you've utilized gated content. As one of the most common methods that inbound marketers use to generate leads, gated content requires users to enter some sort of personal information—first name, last name, and an email address at the minimum—in exchange for a piece of premium content.
For websites, the "gate" is generally manifested as a landing page or pop-up modal. However, email gates and lead collection that are linked to video content allow marketers to track fresh leads that are interested in your content. By connecting this information to your marketing automation platform, you now have MQLs that you can tie back to your video efforts.
Much like the lead generation techniques of gated content, video lead capture forms is an effective method to collect emails and names from visitors who are already engaging with your videos.
4. Product Demos
Between 64 and 85 percent of visitors are more likely to buy a product after watching a video. An ecommerce site even found that consumers who view a product video are up to 144 percent more likely to add a product to his or her cart, compared to a consumer who does not watch a video.
Okay, so video product demos work. However, it's important to realize what kind of video converts. Product demos and videos can help onboard visitors—and increase the amount of time they spend on your site.
Think about it. Just like a website is a user's' first exposure to your brand, effective video content can be their first interaction. It's important to make visitors feel like they're gaining value from their first visit.
Simple, short, and specific product, service, or company videos can help highlight benefits in a digestible way—and help convert leads into customers.
5.
Case Study Video
Case studies are meant to inspire trust and authenticity. When executed properly, they convey emotion, build social proof, and display success. Much like written blogs can augmented with visual content, case studies can greatly benefit from videos. Research shows us that, before reading any text, 60 percent of visitors will watch a video.
Not only are video case studies more likely to be watched and consumed, they literally speak to your end users—which in turn, can drive sales. Don't believe us? Psychologists claim that emotions drive the decision-making process. And behavioral scientists reveal that videos are compelling and persuasive.
Videos convey emotion, which makes case studies that much more effective and engaging.
6. Video Advertisements
By now, it's safe to say that the most progressive marketing departments have already incorporated paid, owned, and earned media channels into their lead generation efforts. As we've mentioned before, online video is one of the most reliable advertising mediums for marketers new to paid promotion.
For complete rookies, YouTube is the most straightforward method, as the video ad platform uses a process similar to building out a text-based Adwords ad. Companies have the option of overlaying ads on top of videos to boost their video rankings with Adwords, or running video ads prior to the actual YouTube video. Facebook is equally rewarding. Their new platform, Collections, allows marketers to connect product images and video ads in Facebook's News Feed. By enabling businesses to showcase up to 50 products on mobile with video, Facebook advertising drives product discovery and turns demand into sales.
By leveraging simple, effective video promotion techniques, brands can increase video views from users searching for a specific type of video. In turn, this enables marketers to deliver targeted content offerings to specific buyer personas—which can help drive MQLs over time.
7. Retargeting
Much like paid media, remarketing and retargeting is an effective and common technique for display ads. Why not use it for video?
Remarketing allows brands to display ads to users who have already visited their website. By delivering targeted content to these users, marketers then work to convert interested prospects into MQLs. Remarketing increases brand exposure and enables brands to pinpoint specific audience segments based on interests and demographics.
Ultimately, this increased brand exposure leads to higher conversion rates for your display advertising campaigns. Keeping your brand at the top of your prospects' minds will increase your chances of a future sale. Remarketing even allows brands to target warm leads, including visitors who have abandoned a shopping cart.
As these examples illustrate, it truly is an exciting time for content marketing. However, if today's increasingly progressive environment is any indication, then we're just getting started.
---
Are there any other ways you use video to drive leads? Let us know!

About the author
Trenton Reed was formerly a copywriter for SmartBug. He was written for various publications, agencies, and companies and has worked to develop and grow B2B and B2C brands of all sizes. Read more articles by Trenton Reed.
Subscribe to get our new blogs delivered right to your inbox
Other insights you might like