Global Ecom Partners
---
Providing No Muss, No Fuss Amazon Marketplace Expertise
Background
Global Ecom Partners is a Top 200 Amazon Seller and complete e-commerce solution that partners with brands to manage what it takes to be successful on Amazon. Leveraging 10-plus years of experience in retail management, the Global Ecom Partner team takes the reins on a brand's e-commerce efforts—including buying and selling inventory, building and optimizing listings, managing marketing, and conducting market research—to propel growth and maximize revenue on Amazon and other marketplaces.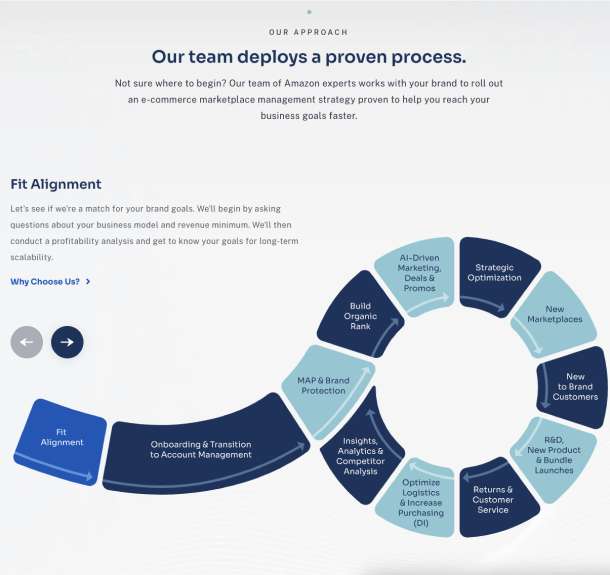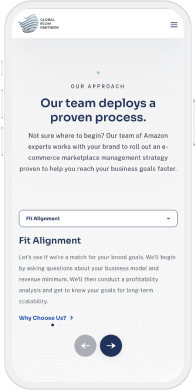 Engaging Interactive Graphic
Customers don't just jump into working with Global Ecom Partners—it involves a thoughtful, methodical process. The new homepage graphic conveys Global Ecom's cyclical onboarding and execution process, from fit alignment to analytics. It's paired with corresponding slider copy to save valuable webpage real estate, while making a complex process digestible.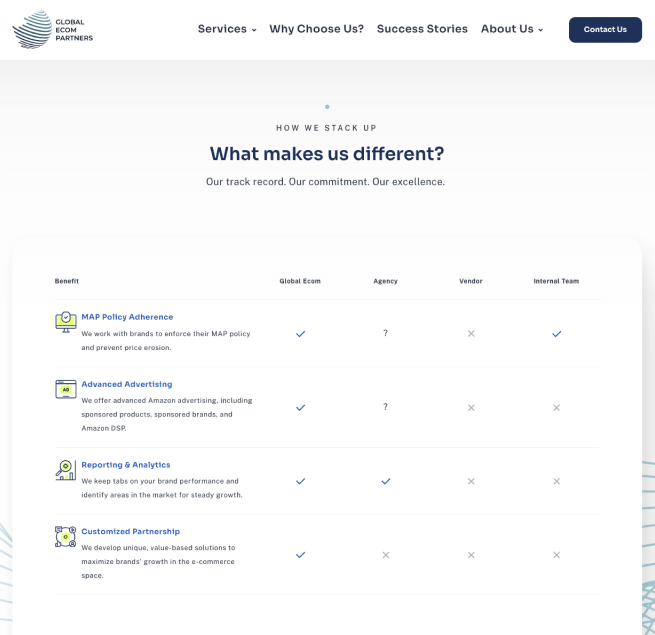 Comparison Table
The grass might not always be greener, so Global Ecom Partners provides a side-by-side look at how they stack up against agencies, vendors, and internal teams. SmartBug Media® crafted a brand content strategy, resulting in user-friendly copy across both the website and this handy comparison table—perfectly accented by custom iconography.