Drift
---
Enhance and Expand Your Strategy with Our Technology Partners
We work with the best and most innovative digital marketing technology partners to deliver the tools you need to get things done.
Why do I need conversational AI?
Transform your customer experience with the power of conversational AI. These artificial intelligence tools eliminate silos and inefficiencies across your business, enabling you to deliver personalized interactions to your buyers on their terms, at the right time, and in the right place. Plus, solutions seamlessly integrate with your existing business processes, so you can improve customer satisfaction without disrupting your workflow.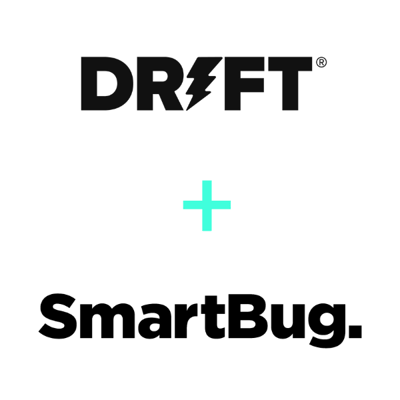 Why SmartBug + Drift?
Partnering with Drift and SmartBug Media® is the answer for growing customer engagement and efficiencies around your business. Our expertise in the Drift platform allows us to set up your account with powerful conversation AI experiences. Plus, our expertise in inbound marketing aids in understanding what your shoppers care most about and using that to build trust around your brand.
We understand what makes your customers tick.
---
Understanding how customers think and building their trust is essential to the growth of any business. As inbound marketing experts, we understand the psychology behind your customer's decisions and how to implement AI touchpoints and personalized experiences that drive satisfaction and, ultimately, more conversions.
Latest Sales Enablement Insights