Inbound Marketing Agency SmartBug Media to Host Webinar Detailing How a Startup Generated $2 Million of Sales in One Year of Inbound
March 14, 2017
Talk Features Guest Speaker Jen Spencer of Allbound Discussing Her Company's Impressive Marketing Success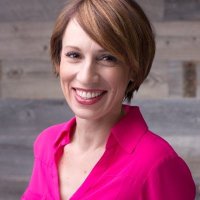 IRVINE, CA – March 14, 2017 – SmartBug Media, a leading inbound marketing agency assisting businesses in generating leads, increasing awareness, and building brand loyalty, announced it will host a live webinar featuring guest speaker Jen Spencer, VP of Sales and Marketing at Allbound, discussing how her company went from startup to success through inbound marketing. The webinar, Take Your Startup from $0 to $2M in One Year with Nothing but Inbound, will be held March 30 at 2 p.m. EDT. Interested marketers can register for the free webinar at www.smartbugmedia.com/take-your-startup-from-0-to-2m-with-inbound-webinar.
Allbound is a startup that produces a SaaS partner sales acceleration platform. In 2016, Allbound redirected its marketing efforts to include a strong focus on inbound, which led to $2 million dollars in sales. During the webinar, Spencer will discuss the exact steps her and her team took to achieve this impressive result. Topics that Spencer will cover include:
How an early-stage startup should understand the buyer
How to leverage buyer insights and the Buyer's Journey to create deal-winning content
How Allbound ultimately convinced its board that inbound marketing was more effective than outbound
"Most startups are challenged to find customers and close sales, and Allbound was no exception," says Ryan Malone, SmartBug's CEO and Founder. "Its decision to engage in a robust inbound marketing strategy led to incredible success for Jen Spencer and her team. We are honored that Jen is speaking at our webinar, and we look forward to her sharing the Allbound story and inspiring other organizations to boost their inbound efforts."
The webinar is scheduled to last 60 minutes and is free. For more information, visit www.smartbugmedia.com/take-your-startup-from-0-to-2m-with-inbound-webinar or contact the event coordinator, Jessica Vionas-Singer at jessica@smartbugmedia.com. To learn more about SmartBug Media, visit www.smartbugmedia.com.
About SmartBug
For more than seven years, SmartBug Media has been helping businesses increase sales leads, close more customers, and enhance the reach of their brands. SmartBug is one of a handful of HubSpot Diamond partners in the world and is the highest rated agency in the history of the HubSpot ecosystem. SmartBug Media also boasts the highest ROI documented from any HubSpot partner — 3,558% and 14,500% ROI on a six-month and three-year campaign.
For a free inbound marketing or web design consultation, or to learn more, visit http://www.smartbugmedia.com or call 949-236-6448.
Contact Information
Doreen Clark
SmartBug Media
949-236-6448 x815
pr@smartbugmedia.com