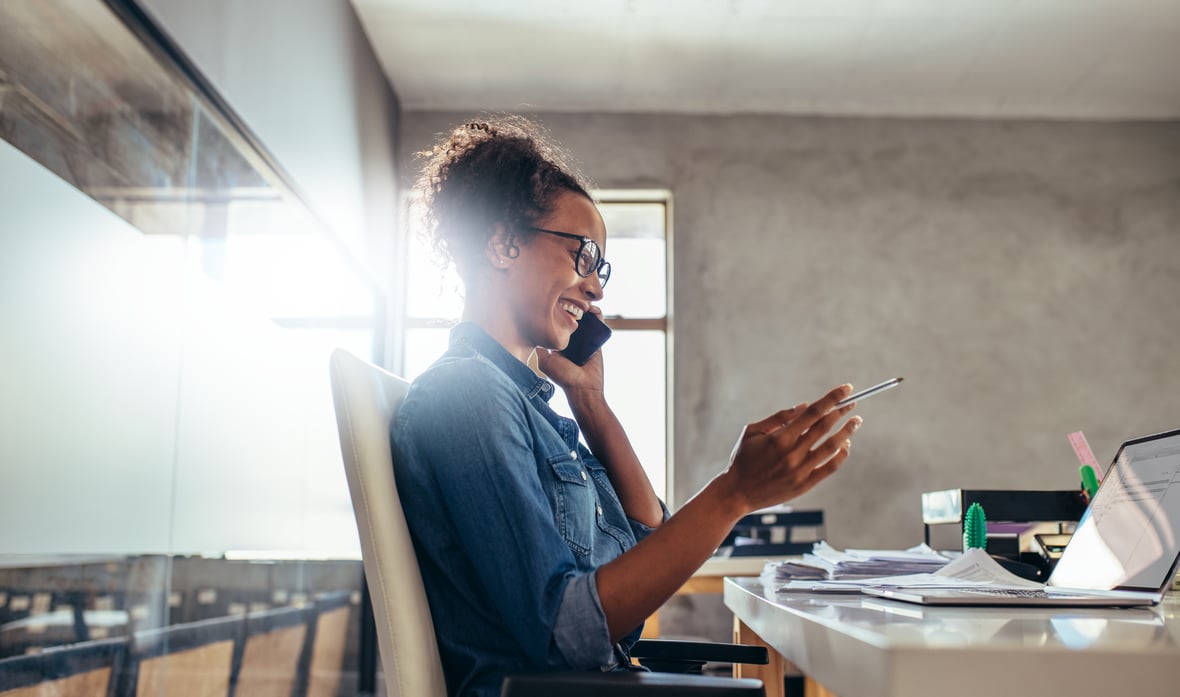 6 Web Strategy Resources for Improving Your Website UX
May 19, 2021
---
Your website is an important part of creating and solidifying first impressions for new and existing customers. Presenting information in a clear and accessible way that also expresses your brand's expertise and personality can truly be challenging.
Best practices for web strategy are always changing, so it's important to invest in and plan on keeping your website up to date to give your visitors the best possible experience. After all, user experience (UX) is a key part of a successful inbound marketing strategy. Whether you're building a new site, refreshing an existing one, or completely redesigning, it's important to consider UX as part of your web strategy.
With that principle in mind we've gathered a list of web strategy resources to help you be inclusive, get technical, and seek information for continual improvement.
Be Inclusive
Accessibility is a critical part of UX that can't be overlooked. Checking your website for accessible color contrast, alt tags, and keyboard friendliness are just a few of the things we look for when evaluating a site's accessibility.


1. WAVE: Web accessibility evaluation tool
This free tool allows you to evaluate the accessibility of your website one page at a time. Just visit their site and enter a web address to get a report on that specific page. Evaluations look for many accessibility issues, including Web Content Accessibility Guideline (WCAG) errors. The really cool thing about this tool is that you can interact with the evaluation screen and learn about accessibility as it applies directly to specific elements of your website.


2. Stark: Contrast checker and colorblind simulation
This suite of software integrations helps ensure that your site is visually accessible and appealing to a wider audience. With Adobe XD, Figma, and Sketch integrations, checking your website's graphics has never been easier. Making sure that your website is visually optimized is a key part of reaching your prospects.
Website accessibility is a critical part of any web strategy. The above resources only scratch the surface of this topic. Explore more in our blog article "12 Easy Ways to Make Your Website Accessible." Ultimately, it's a good idea to get a complete accessibility audit of your website.


Get Technical

3. Google Lighthouse: Test page load time and much more
There's no denying that Google Lighthouse is an impressive free tool that can help you take a deep dive into a website's performance, accessibility, SEO, and more. The Chrome extension makes it pretty much a must-have web strategy resource for developers and novices alike. The evaluations that Google Lighthouse performs even come with a report explaining the results and how to fix any issues.



4. Pingdom: Website performance monitoring
It's never fun being the last to know that your website is down. Monitor your website's uptime and more with Pingdom's synthetic and real user monitoring tools. Web developers can even use Pingdom to test performance while a page is in development or before a change is made, allowing any issues that might impact the performance or availability of your site to be caught and fixed before things go wrong.


Seek Information

5. Lucky Orange: Heat-mapping software
We can't sit behind and look over the shoulders of our website visitors—that would be creepy—but Lucky Orange gets you pretty close! This powerful tool is a must-have in your web strategy arsenal if you're looking to optimize your website for conversions. Dynamic heat maps and recordings of the actions your visitors take (or don't take) allow you to easily see when, where, and how your conversions are (or aren't) happening. The more you know!

6. BrowserStack: App and browser testing
If you want to know what it's like to experience your website on over 2,000 browsers and devices, then BrowserStack is for you. This great tool allows you to test your website and interactive or automated mobile apps. Boasting many integrations, this tool is sure to fit snugly in your existing web strategy ecosystem. This tool can help ensure a seamless experience for your website visitors, no matter how they choose to connect with your brand.


Take the Next Step
UX and usability go hand-in-hand when it comes to giving your existing and potential customers a memorable, enjoyable, and functional experience. Now that you have a whole toolkit of web strategy resources, let's turn up the volume! Discover how you can take your website to the next level with our free guide, The Keys to Website UX and Usability.

About the author
Sara Wolfe Vaughan is an Inbound Marketing Specialist from Arizona. As a former non-profit professional with an MFA in creative writing, she has worn many hats from branded content creation to game-changing capital campaigns. Her focus is on helping clients build lasting relationships with their customers. Read more articles by Sara Wolfe Vaughan.
Subscribe to get our new blogs delivered right to your inbox
Other insights you might like