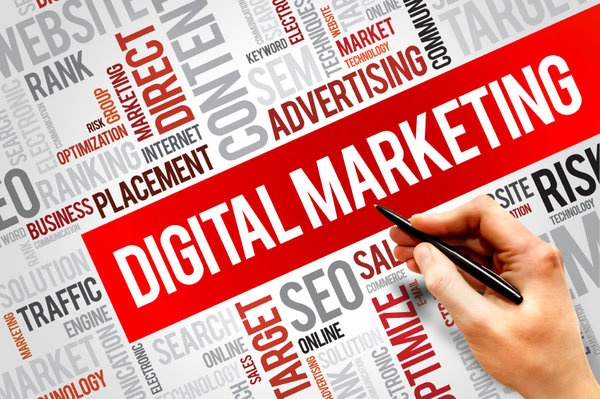 Today's Most In-Demand Marketing Skills (And Why They're Important)
January 26, 2016
---
By Aaron Riddle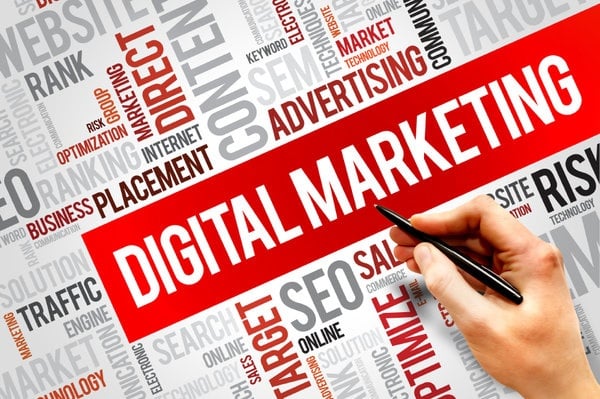 The marketing landscape has changed immensely over the years. New skills and attributes are needed to keep up with the changes in technology and the ways consumer buy and research. Whether you are a seasoned veteran keeping up with the latest trends or a millennial looking to develop, there's many skills that are both high in demand and can help your career and your organization.
Find out ten of the most important and in-demand marketing skills and how you can take these to the next level:

Content Rockstar
All of your marketing initiatives begin with having the right targeted content in place to the right audience. Not only does your content have to be targeted appropriately and you need to be able to write well, but it also needs to be technically formatted and following digital marketing best practices.
With this type of skill, a strong understanding of digital marketing fundamentals and inbound marketing best practices is best to help put together a content marketing strategy alongside your marketing efforts to generate awareness and increase leads.
Strategy
Your marketing initiatives should always begin with specific goals in mind. But how you will make it there? It starts with a solid strategic foundation that explores a few key areas - for example:
What are our key personas?
What channels should we focus on?
What's our value propsition and their key messages?
What does nurturing mean to our potential customers?
These are the many types of questions that the best marketers ask first and ask often. How you navigate, prepare and execute on these is one of the most important skills you can learn (and continue to improve on) as a marketer.
Sales Enablement
Marketers are a key piece to your overall strategy, but as they begin to capture leads, your sales team is the key to bringing them home and turning them into customers.

Sales enablement is a key driver to analyzing your sales teams conversations and developing approaches and processes that help drive more sales to your organization. Someone who knows how to identify gaps in their sales process, find the tools to implement to solve those changes and help align those to your marketing efforts is a clear skill to be possessing to help move your organization forward.
Growth Hacking
Growth hacking is hot term right now and the concept is becoming ever-more important to marketers and business owners alike. This type of skill involves finding unconventional ways to get the word out about your business and connecting your target market with your marketing techniques - all with one simple goal: growth.

Sounds pretty straightforward? In thought it is, but in concept this is a skill that organizations are looking to come from not only their marketing teams, but product development and so forth. This is a type of skill that organizations will be looking to help set them apart from their counterparts.
Design Props
In today's marketing environment, telling a story is key, but there needs to be a visual aspect to take your organization to the next level. With many resources and buying processes going digital, having some digital design skills is great thing to possess. These types of skills can also be taken a step further into the art of UI/UX (User Interface/User Experience) and improving your organization's website and ease of use for your products and services.
Designing doesn't only mean being a master at Photoshop either, there are many great free tools (Canva comes to mind first) that can help get you started on a path to design greatness.


PPC Extraordinaire
With many goals on the plates for marketers these days, one of those is probably bringing in targeted visitors to your website. Pay Per Click (PPC) tools can help you create and bring your targeted content to those visitors and businesses are taking notice. With the many different types of tools out there offering a paid way to target visitors on multiple different channels (Google AdWords, LinkedIn Ads, Facebook Ads), specialists with this skill are becoming high demand.
This type of skill is both analytical and has a bit of a math aspect to it keeping up with bid prices over time and making sure your budgets don't go over too quickly.
Analytics
One of the most important skills a modern-day marketer can possess is their ability to analyze data coming at you from multiple streams and make concrete marketing decisions to help move your metrics forward.

There are many different metrics out there to be measuring. Knowing the right ones to be measuring and optimizing is an absolute necessity in the current marketing landscape (Google Analytics is a great place to start, and it's FREE).
ROI/Attribution Models
At the end of the day with any marketing campaign or initiative, there's a cost to what you spend and a result as to what you were looking to achieve. Whether its above or below your expectations, skills in recognizing and communicating ROI and the impact of your marketing campaigns on the bottom line - along with utilizing attribution models to find areas of improvement - is a winning skill to have.

This kind of business sense helps teams make better decisions when it comes to planning future marketing budgets and know the best/worst places to spend money on the next campaign.
SEO/SEM Insights
Many of companies daily answer gathering comes from search engines, so identifying and optimizing your keywords are a must to stay ahead. SEO now however, is becoming a more encompassing strategy for organizations. This skill needs someone who can keep up with constant changing in trends of website design, algorithm changes, new white hat strategies and how this shapes for your future rankings. There are some great resources out there (Moz and Search Engine Land are a great place to start)
This is also becoming more and more a technical role over time. Working within your XML sitemaps, running countless reports and working within the backend of your website implementing best practices are another absolute must.
Vertical/Industry Expertise
A clear and concise approach to picking up and improving with your inbound marketing skills is having past vertical and industry expertise in your backpocket. By knowing the jargon and the previous approaches of similar companies within certain industries, you are able to get up to speed quicker with your team and save a great amount of time in learning the business and its focus within the industry.
What other in-demand marketing skills do you see being important to your marketing teams?



About the author
Aaron Riddle was formerly a Digital Project Manager at SmartBug Media. He has more than 9 years of marketing and project management experience helping organizations succeed in their digital marketing goals and objectives ranging from not for profits to large technology-based groups and businesses. Read more articles by Aaron Riddle.
Subscribe to get our new blogs delivered right to your inbox
Other insights you might like