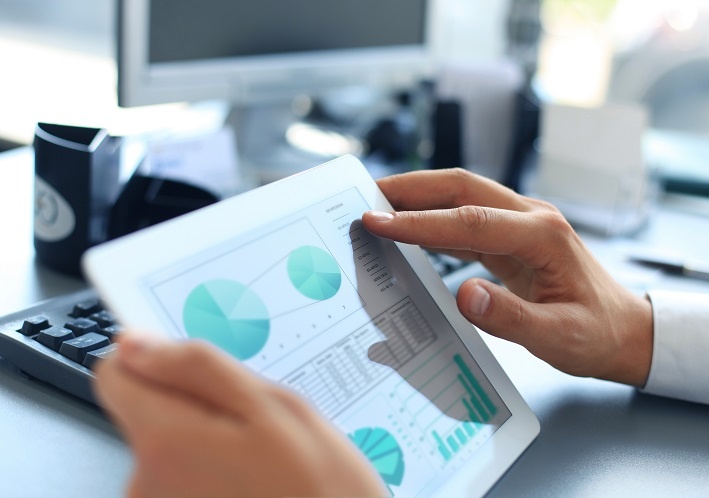 State of Inbound Analysis: Web Design, UX, and Strategy
December 29, 2015
---
By Laura Hogan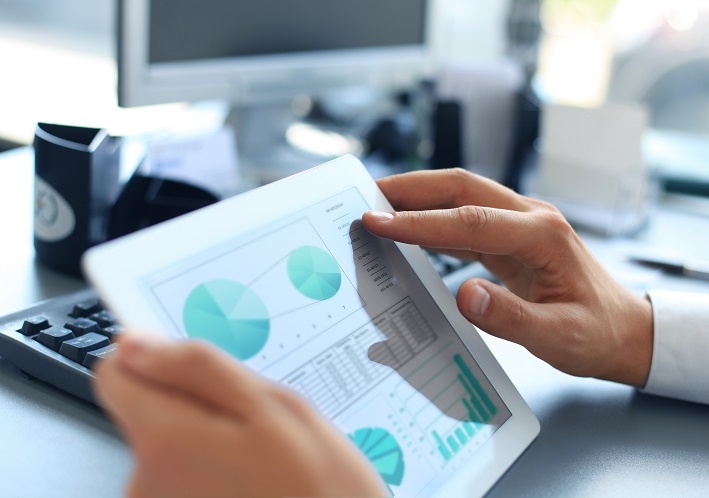 There are so many key takeaways from the State of Inbound 2015. My favorite statistic is that 4,000 respondents from more than 150 countries prefer inbound to outbound marketing and sales activities by 3 to 1. As DJ Khaled once said, "We takin' over!" Of course, outbound marketing will be sticking around for a while, but we see inbound marketing increase in popularity every single year, which is very exciting.

The State of Inbound covered so much information and tons of emerging trends. It didn't directly cover Web design, UX, or strategy. However, we can interpret and apply common themes from these statistics in the report to all things website design. We can also discuss a lot of trends and data about these topics not included in the State of Inbound.
User Experience (UX)

Smart Tools:
What happened this year
The biggest trend in UX in 2015 was the emergence of smart content tools. Many platforms have them now, but HubSpot specifically mastered these tools. The plethora of smart tools include:
Forms

Form fields

Text

Calls to action

HTML modules

Template modules

Personalization tokens
You can also segment smart content even further than you were segmenting it before. The options include country, device type, referral source, contact list membership, and lifecycle stage. The more specific contact information you collect and the more you segment that information, the better and more customized the smart tools become.
What will happen in the future
The future of smart tools is most likely that they'll become even smarter! We're going to move toward an era of even smarter design tools. I can see templates auto-adjusting to content or design tools auto-suggesting color palettes. Creating tools like this will provide marketers with an even easier way to work in design without needing a developer skill set. Also, without bogging down developers with small tasks, team members can solve common design problems that arise regularly.
Animation:
What happened this year
GIFs and video started popping up in 2014, but the real winner was 2015 when people actually started using animation in correlation to the user experience. No longer were things moving around pages this year without a purpose. The animations promoted user interaction and a higher level of UX.
What will happen in the future
Animation will continue to be used in this manner but will become even more interactive and cleaner. Animation was still a bit messy this year as companies are figuring out what they can and cannot do. Next year, animation will be reeled in and cleaned up.
Strategy
Growth-Driven Design
What happened this year
Website strategy has become more and and more popular every year. Marketing campaigns now go hand in hand with website design, as we can see from the emergence of growth-driven design. Growth-driven design is basically creating your website and every new piece of content for it around analytics, buyer personas, and data. This usually involves all things design as well as conversion funnels and paths, content (pages, emails, offers, etc.), and structure. Nothing created for growth-driven design is 100 percent final; it's all being constantly tested and updated based on performance.
Content Writers
What happened this year
As we discussed earlier, as well as in the State of Inbound, more companies are producing online content and thus employing both staff and guest writers for their business. This is huge for Web design strategy. An in-house or guest writer can boost Web content (and thus the need for design of that content) tenfold. In particular, organizations that saw an increase in ROI from 2014 to 2015 were more likely to employ both staff writers and guest contributors in their content creation efforts than their less successful peers.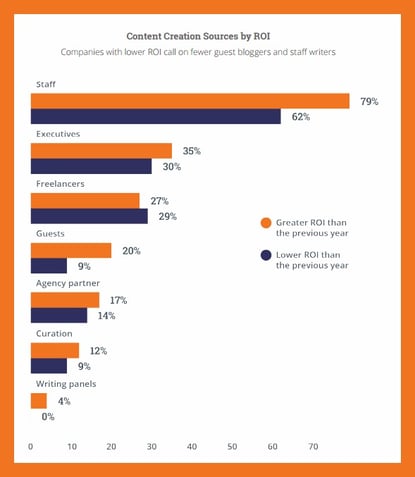 What will happen in the future
With more companies wanting to spend time and money on content writers, we'll see an increase of interactive content. Website visitors want to participate in the learning process instead of just reading a blog or ebook. This could include:
Quizzes

Interactive infographics

Webinars

Calculators

"Pick your own adventure" calls to action like the one in the screenshot below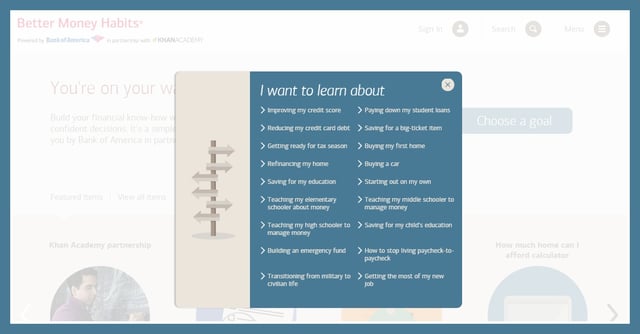 Takeaway
The key takeaway here is also something that DJ Khaled has said: "We the best of the best, fit of the fittest." Inbound marketing is the best tool for growing any business, and it's constantly being upgraded to become more useful. The last thing that happened to outbound marketing was using hashtags in commercials…oh, wait…that was Twitter and inbound marketing that started hashtags for marketing too, wasn't it?

About the author
Laura Hogan was formerly a Senior Associate at SmartBug Media. With an extensive background in marketing, web design and project management she works with clients to build out their inbound marketing strategy and reach their goals. Read more articles by Laura Hogan.
Subscribe to get our new blogs delivered right to your inbox
Other insights you might like