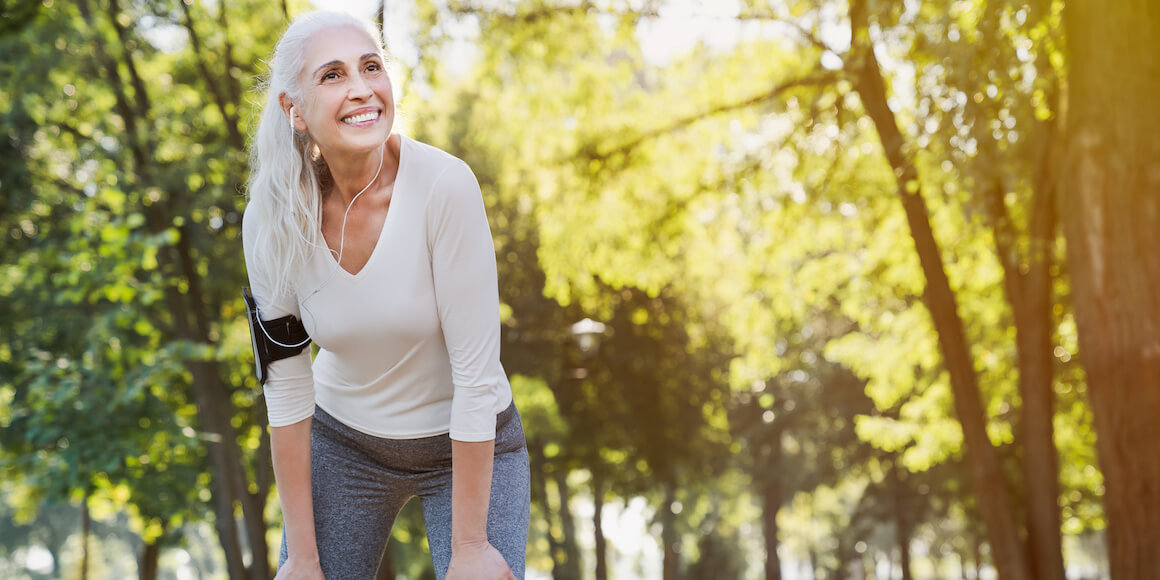 How to Create the Ideal Senior Living Marketing Funnel
September 28, 2021
---
Senior care industry organizations, like many others, have experienced an arduous and unpredictable past two years. The pandemic has posed challenges for all facets of businesses, including marketing and technology.
But the demand for senior living continues to increase. Over the next two decades, the number of people over 65 will grow by 42 percent, and the number of people over 85 will grow by 111 percent. It's crucial for your organization to stay on top of changing trends and evolving needs of your prospects and customers. An excellent way to do that is by creating a well-planned senior living marketing funnel.


What is a marketing funnel?
In order to create the ideal senior living marketing funnel, we must first fully understand what a marketing funnel is. The funnel is simply the shape commonly used to represent the path individuals take as they go from being completely unaware of your brand to becoming one of your customers. The funnel shape represents the reduction in the number of those people as they move further down and some of them realize at each stage along the way that they may not be the right fit.
A key and introductory piece of this marketing funnel is often referred to as the buyer's journey. This introductory phase—broken into awareness, consideration, and decision stages—is the process of taking that unaware individual and turning them into a lead or prospective buyer. At that point, they are ready to move through the marketing funnel, also sometimes referred to as the sales funnel. Sales relies on that prospect being somewhat qualified, or coming into the funnel with a certain amount of brand familiarity and intrigue, established by the buyer's journey.


Who What Where to begin?
It's time to get those senior care leads flowing steadily through the marketing funnel. The first step is to develop an inbound marketing strategy to create content for each stage of the buyer's journey that addresses the pain points and desires of each persona.
Building your senior living marketing funnel by first identifying your ideal customer profile and breaking that down into target personas is the key to success. If the foundation of your funnel is really enticing content, the best way to uncover what will be the most enticing is by understanding your audience. Who are they? What are their most common goals, pain points, and obstacles when it comes to making a purchasing decision?
Gaining a better understanding of your audience and developing buyer personas will allow you to develop much more effective content and therefore a strong senior living marketing funnel. From those who are in need of an immediate solution to others who may just be starting their research to plan for the future, each persona should find content on your organization's site that speaks to their current needs and makes them want to dig deeper, i.e., go further into the funnel.


What's next?
Producing and promoting the right content is just the first step in creating an ideal senior living marketing funnel. If you understand your audience, you should be able to identify what they will do after they read your blog or download that checklist. Do you have follow-ups or lead nurturing workflows in place to continue that lead's journey? Is there a seamless system for handing leads from marketing over to the sales team?
Mapping out a prospect's complete path from that unaware contact to becoming a customer is crucial. It will require a lot of "if/then" brainstorming from your teams, but having all of those paths already charted will increase the success of your funnel and efforts at every stage.
There's nothing worse than missed opportunities because a contact gave you their information to receive a valuable resource, but then fell through the cracks of a disorganized follow-up system. So think about what your personas would want from you first, second, and so on. Also consider other influences driving their interests, such as the pandemic limitations or seasonality, and prepare to keep their interest at every step in the funnel.


Is my senior living marketing funnel working?
No matter how much research, planning, and effort you put into developing content for each persona at every stage of the buyer's journey, the best way to know if it's actually working is by analyzing the data. Having goals for the content and marketing efforts you've launched allows you to more easily assess the success.
Some common key performance indicators (KPIs) that senior care organizations are measuring are:
Increases in new accounts
Conversion rates from marketing-qualified leads (MQLs) to sales-qualified leads (SQLs)
SQL-to-customer conversion rates
Your marketing and sales teams, both relying on the success of your marketing funnel, will need to establish and agree upon what constitutes an MQL versus an SQL. This is often driven by the piece of content a lead interacts with and which stage of the buyer's journey or level of the funnel it was created for.
For example, a lead who has signed up as a blog subscriber or has downloaded an awareness stage or top-of-the-funnel piece of content would commonly be referred to as an MQL. On the other hand, a lead who has maybe downloaded multiple pieces of content and completed a contact us form or reached out in some other way would more likely be an SQL. Establishing these lifecycle stages for your organization and what qualifies each lead as they move through the funnel will make it easier to track the success of your campaigns.


Discover tools for tracking your senior living marketing funnel.
Ready to dive into creating your ideal senior living marketing funnel and start assessing the success of your efforts? Our team has developed a senior living marketing metric worksheet that can identify seasonal fluctuations and provide realistic lead, traffic, and move-in targets. This is a great feature to include in your arsenal of measurement tools that will help ensure the success of your marketing efforts.
Download the worksheet today!
About the author
Karleigh Fantacone is a SmartBug Inbound Marketing Senior Specialist based in Columbus, OH. She has both in-house and agency experience managing and executing all aspects of digital marketing campaigns. Her design background influences her creative, detail-oriented approach to her work overall, and she loves diving into everything HubSpot has to offer. Read more articles by Karleigh Fantacone.
Subscribe to get our new blogs delivered right to your inbox
Other insights you might like