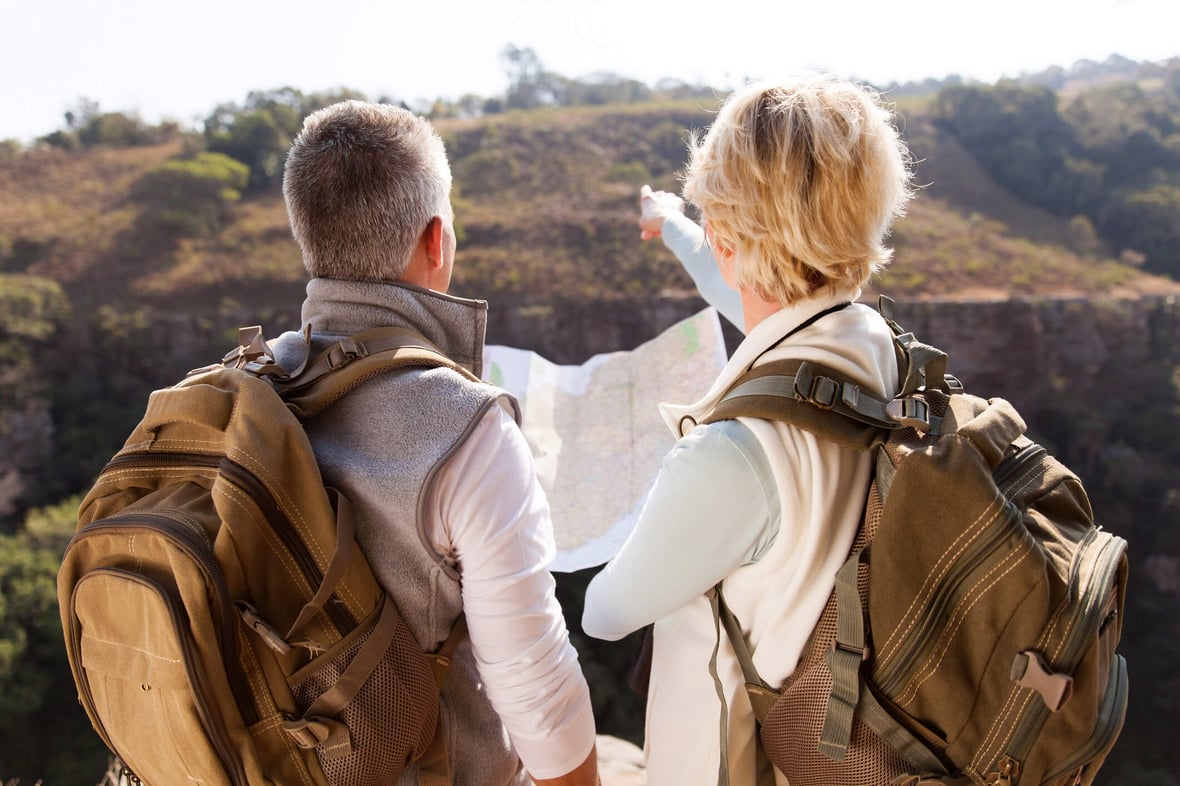 How Do I Pick the Right Marketing Agency for My SaaS Business?
September 18, 2020
---
SaaS marketing agencies are becoming increasingly focused on specific tools, industries, and products to help drive leads for clients. But with hundreds of SaaS marketing agencies out there to pick from, how can you make sure you're choosing the best partner to help drive leads for your business?
In this blog post, we look at some of the most important questions you should ask yourself when vetting SaaS marketing agencies so that you can select the best partner to help your company reach its goals.


1. Does the agency have previous SaaS experience, ideally in your industry?
As you start looking at agencies to partner with, it's important to understand the types of clients they have worked with. What kind of industries are they in, and what have the results been from their campaigns? Do they have any case studies available?
Look into an agency's portfolio and browse through previous work examples to see if the agency fits with your brand and your needs. Many marketing agencies will tout experience across industries, but you really need to dig in and ask for examples of previous work to see what the results were.
Beyond that, see if you can speak with any previous or current customers who may be in your vertical. Industry expertise plays a big role in driving success for clients, and you should make sure that your agency understands your business by speaking with other customers who have already worked with the agency.


2. Does the agency have experience with your CMS or CRM?
Agencies are almost always hired to help drive leads and customers on a monthly basis. Because of this, it's crucial that your agency understands the tools and technology that your team is using.
Now, if you're actively looking to get off a current CMS or CRM platform, you might be able to choose from a wider range of agencies. But if you're using Marketo, HubSpot, or Pardot—just to name a few—you need to look for agencies that have experience with these tools.
Once you start developing campaigns and launching landing pages, lead gen forms, and the like, you need to have an agency that understands how your CMS and CRM work together so you can properly track and nurture leads over time.
If your agency has CMS experience but no CRM experience, how will it be able to help when leads start coming in? If troubleshooting is ever needed to make sure fields in HubSpot are talking to fields in Salesforce, for example, can you rely on the agency to help with this?
3. Does the agency provide the essential services you need?
Some agencies provide a litany of services, whereas others may specialize in just one or two areas. If you are looking only for SEO help, it might make sense to look into agencies that specialize in SEO. The same goes for PPC—if you need help only from a pay-per-click perspective, you might look into an agency that focuses solely on PPC.
Try to pinpoint the essential services you need and let that guide your initial search. It's great if an agency can help you in multiple ways (such as PPC, SEO, inbound, and PR), but you should try to find the best agency for the one or two essential services that will have the biggest impact on your bottom line.


4. Can you afford the services and earn an ROI?
Agency costs vary greatly depending on the services you need and the agency you decide to partner with. Before you start searching for agencies, it's a good practice to identify the costs of their services, your budget, and what will be needed for you to earn a return on your investment.
Hiring an agency to increase leads is great, but you'll need to dig deeper and identify exactly how many customers you'll have to secure each month to break even on your investment. Doing this early in your process will allow you to focus on the partners that you feel are most likely to help you meet your goals.


5. What kind of reviews has the agency received?
Just as with any other product or service, you need to look at reviews of the agencies you're considering. G2 is a great place to read agency reviews, and if you're looking for a HubSpot partner, the HubSpot partner directory is also a terrific resource.
See what other companies and employees say about working with the agency, the agency's responsiveness, the collaboration, and ultimately the results. You should feel confident and excited when you decide to partner with a marketing agency, and reviews from current and previous customers will give you a glimpse of what it's like to work with the agency before you sign a contract.


6. What are the agency's turnaround times?
Creating and launching successful marketing campaigns takes time and coordination. Between writing, editing, design, development, and reporting, there are many different people at an agency who may be involved in a campaign.
Because of this, it's important to understand how your internal team normally works. Is your team well coordinated, or are you always developing campaigns at the last minute? This is important to think about because when you start working with an agency, you'll need to establish turnaround times.
Put simply, some agencies work quicker than others. If you need quick turnaround times, you should make sure you're working with an agency that's capable of quick production. A small agency may not have the same resources as an agency with 80-plus people, so it's important to agree on the working cadence that your team expects before you dive into the engagement.


7. How does the agency report results?
Once you start launching marketing campaigns to drive leads and customers, you'll want to see the results from your efforts.
As you look at different agencies, ask how often they report results and what tools they rely on. Launching a new marketing campaign is a great step in trying to drive new leads, but it's really in the reporting and data analytics where you'll find the most opportunities to drive better conversion rates. Make sure you're working with an agency that has insightful reporting capabilities and uses that data to inform future decisions and campaigns.


Conclusion
Asking yourself these questions before you start searching for a marketing agency will help you identify what you need (and don't need) and put you in a more informed position, allowing you to confidently choose a partner that can help you meet your goals.
Beyond this, choose an agency that you trust and feel good about. Speak with multiple members of the team if you can to get a feel for the people behind the scenes, and try to connect with current and previous customers. Doing so will help inform your decision and guide you toward choosing the right marketing agency for your SaaS business.

About the author
Christopher Hutchens was formerly an E-commerce Marketing Strategist at SmartBug Media based in Salt Lake City. Originally from Chicago, Chris graduated from Mizzou and worked in Columbia, Missouri as an interactive project manager for five years before coming to SmartBug. Outside of work, Chris loves to travel, snowboard, and play/watch basketball. Read more articles by Christopher Hutchens.
Subscribe to get our new blogs delivered right to your inbox
Other insights you might like