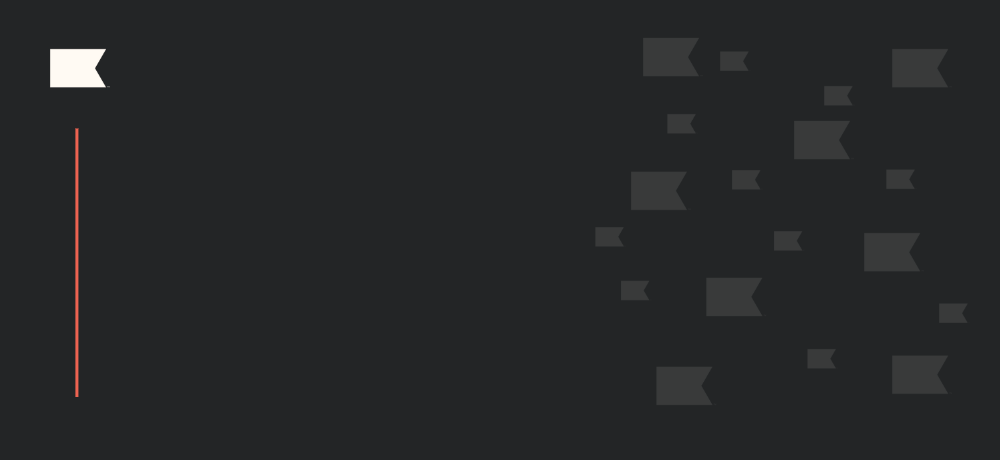 Klaviyo Product Update Roundup - February 2023
March 8, 2023
---
Welcome to our new blog series, where we'll be highlighting the latest updates from Klaviyo. As an agency that has a focus on digital marketing, we understand the importance of utilizing the latest technology to drive results for our clients. Klaviyo has been our trusted partner and continues to provide innovative solutions to help our clients reach their business goals. This series will dive into the latest product updates and how they can benefit your e-commerce business. Get ready to stay ahead of the competition and take your marketing strategy to the next level with Klaviyo's newest features and tools.
March 2023

A Reimagined Flows Page
Who this applies to: All paid Klaviyo users
Learn More >
| | |
| --- | --- |
| Klaviyo Update Details | The new Flows page from Klaviyo gives you more control to view your data in custom ways. With the redesign, you now have the ability to sort by status, tags, channels, and reporting timeframe. You can filter your list by last updated date, revenue, or revenue per recipient. |
| SmartBug's Impact | With SmartBug, you can customize your Flows page and optimize campaigns to increase their effectiveness. We can use our digital marketing expertise to analyze how users navigate through your flows and strategize on how to optimize them for maximum engagement. Our team has the skills and resources needed to help you create powerful campaigns that yield high returns! |
---
February 2023

Campaign Recipient Time Zoning
Who this applies to: All paid Klaviyo users
Learn More >
| | |
| --- | --- |
| Klaviyo Update Details | Now, you can have it all. Enjoy sending Email/SMS campaigns in your customer's time zone while running A/B tests to maximize results. Previously these could only be completed independently. With this new update, you can easily deliver the right message at the right time - quickly and efficiently! |
| SmartBug's Impact | Let SmartBug Media take care of your digital marketing needs with our extensive knowledge of Klaviyo and effective A/B testing. Our experienced team of experts can ensure you are getting the most out of this exciting update, enabling you to easily deliver targeted messages at the right time for your audience. |
---
December 2022

Klaviyo's new SMS Opt-in & AI-powered SMS Assistant
Who this applies to: All paid Klaviyo users
Learn More (1) (2)
Klaviyo Update Details

The new AI-powered SMS Assistant generates compliant copy for your SMS campaigns in seconds. And dynamic blocks within the signup form builder allow you to collect phone numbers from desktop and mobile shoppers with a single form, optimizing the customer experience.

SmartBug's Impact

The SmartBug team can support Klaviyo's new AI-powered SMS Assistant by leveraging the generated compliant SMS copy to streamline your SMS marketing campaigns. Use the recommended copy for inspiration and customize it to align with your brand voice. This will save time and ensure that your SMS campaigns are compliant and engaging for your customers.

Additionally, our team can use the new dynamic blocks within the signup form builder to optimize phone number collection from desktop and mobile shoppers. By publishing a single form that adapts to different devices, your team can simplify the process of collecting SMS consent and ensure that your audience can easily subscribe to your SMS list.
---
November 2022

All-New Consent Pages
Who this applies to: All paid Klaviyo users
Learn More >
| | |
| --- | --- |
| Klaviyo Update Details | This update is a complete overhaul of Klaviyo's consent pages, making them easier to build, customize and control while also making them more accessible for customers to use — among other improvements. |
| SmartBug's Impact | Our e-commerce team can support Klaviyo's new and improved consent pages feature by helping create consent pages that prioritize the customer experience. We can leverage the flexibility of the new setup to maintain individual lists with unique consent pages, allowing for more customization and control over consent management. With our expertise in compliance and accessibility, we can ensure that consent pages are ADA, GDPR, and CCPA compliant while still feeling like a cohesive part of your brand. We can also help your brand manage consent across multiple channels, such as SMS, ensuring that shoppers remain reachable even if they opt out of email. |
---
September 2022

Google Ads Integration
Who this applies to: All paid Klaviyo & Google Ads users.
Learn More >
| | |
| --- | --- |
| Klaviyo Update Details | With this integration, brands can now leverage Klaviyo data on browsing activity, purchase activity, predictive analytics, message engagement, and more to power targeted ads across Google's channels. |
| SmartBug's Impact | Our paid media team can support this Klaviyo and Google Ads integration by helping your e-commerce brand optimize its paid marketing strategy using first-party data from Klaviyo. With our expertise in channel orchestration, we can help your brand connect with the right customers at the right moment in their customer journey, improving return on ad spend. Additionally, we can use Klaviyo's customer data to show personalized ads throughout the customer journey, driving conversion and repeat purchase rates. |
---
Take advantage of SmartBug services for streamlined implementation of Klaviyo and leverage these new updates effortlessly. Our team of experts can provide timely, efficient, and cost-effective solutions to ensure your digital transformation today.
About the author
Kody Van Sistine is a Partner Marketing Specialist who enables and empowers sales and client services teams with the tools and expertise to delight their customers. With a diverse background in manufacturing, E-commerce, brand management, and content creation, I can bring a unique perspective to any marketing-related effort. I enjoy playing video games and working on a print-on-demand side hustle in my free time. Read more articles by Kody Van Sistine.
Subscribe to get our new blogs delivered right to your inbox
Other insights you might like