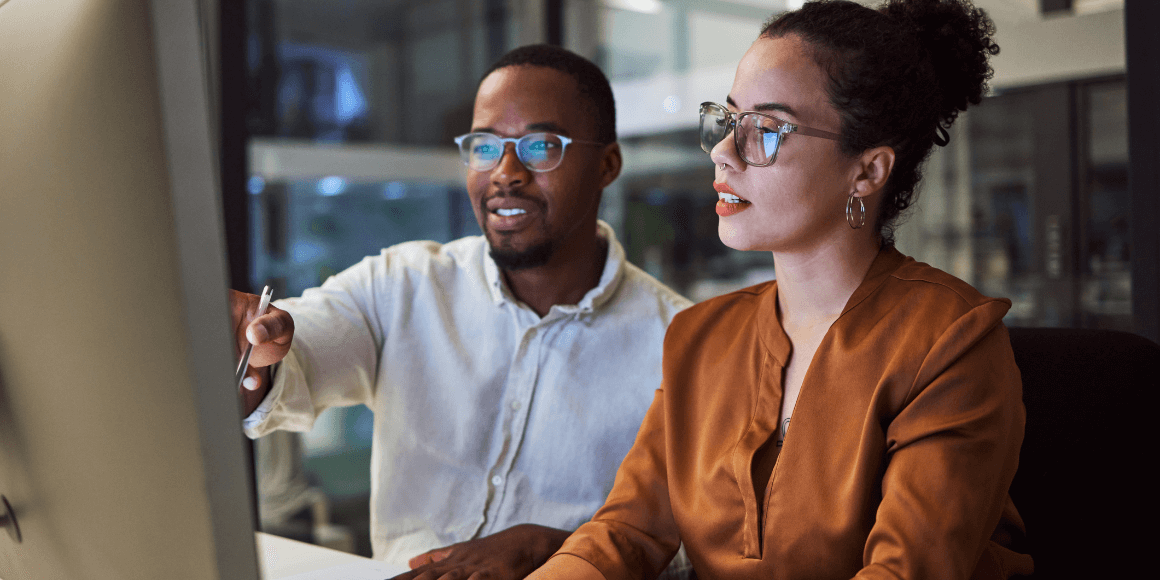 Growing a business can be incredibly challenging—especially today, when everything and everyone feels disconnected. Many presentations and discussions at INBOUND 2022 centered around how customers, data, and people are all disconnected, and how this lack of connection is having global impacts.
With these challenges in mind, HubSpot has launched a number of features to help organizations connect their data, their customers, and their people all in one place.
Connected Data: Why It's Important
Our data has a major impact on how our businesses operate. The campaigns we launch, the prospects we reach out to, and the information we present at board meetings all depend on us having a clean database.
However, managing your CRM data can come with a lot of hurdles. If you don't have the right people, processes, and tools in place, the task of cleaning up your data becomes more and more time-consuming.
During our ICYMI at INBOUND '22: What's New in HubSpot webinar, Jeff Vincent, Product Manager at HubSpot, said, "Great operations are what's going to give [HubSpot] customers the edge when it comes to creating a world class end-customer experience."
In order for operation teams to deliver on these world-class experiences, they need to be able to trust that their data is accurate and have the right tools to help make them and their organization more successful.
HubSpot's Data Quality Feature
Because many organizations don't have confidence in their data quality, their operations teams spend a significant amount of time cleaning and prepping data.
HubSpot's new data quality features will help reduce the time it takes to clean this data, making it easier for you to monitor the health of your data all in one place.
Pre-Import Validation Error Checking
This feature makes it easy for you to find and correct errors before importing a list. No longer will you need to download an error-ridden file and make the changes to your original file before importing again. HubSpot will analyze and identify errors in the import flow, saving you time and headaches.
Property Validations
You can set rules for the types of values that are acceptable in your properties. For example, you can set a rule that special characters cannot be used for the Name property. This gives you more control over the data being entered into your CRM.
Data Quality Command Center
With the data quality command center, you can monitor the health of all of your data in one place. Operations Hub Professional and Enterprise customers can view errors such as data property issues, record issues, syncing problems, and more without having to search throughout the portal.
Automated Formatting Updates
Another way to save time and trust that your data is accurate is to set rules to automatically fix formatting issues for a property. Once set, the rules will automatically enforce themselves and fix errors in the system.
HubSpot's Customization Features
Your CRM is meant to store the data and the context that can be surfaced to your team so they can focus on delivering excellent experiences to your customers.
The latest customization features allow your portal to be more flexible and adapt to your business needs.
Custom Object Builder
Custom objects were originally launched in 2020. Before, you could only create custom objects with an API, but now you can create them directly in the UI in your HubSpot settings. Additional functionality is available once you've created a custom object, such as creating custom properties and setting up a pipeline and associations.
Data Model Overview
This new feature provides a visual representation of your existing object relationships in HubSpot. You can use this information to reflect your business needs and quickly set up your data model.
Take Back Control of Your Data
Cleaning up your data is not a one-and-done process. It's an ongoing effort that will require teams to work collaboratively to ensure that the data in the CRM is reliable and useful to the organization.
If you'd like to learn more about HubSpot's latest updates, check out our webinar series to hear from HubSpot and SmartBug experts on how to improve your data.

About the author
Enjoli Johnson is a Marketing Specialist based in Tampa, FL. She has over 5 years of experience in marketing focusing on social media, email, and marketing automation. Outside of work, Enjoli enjoys sharing belly laughs with friends and family, visiting local bookstores, and binge-watching a good show on Netflix. Read more articles by Enjoli Johnson.
Subscribe to get our new blogs delivered right to your inbox
Other insights you might like