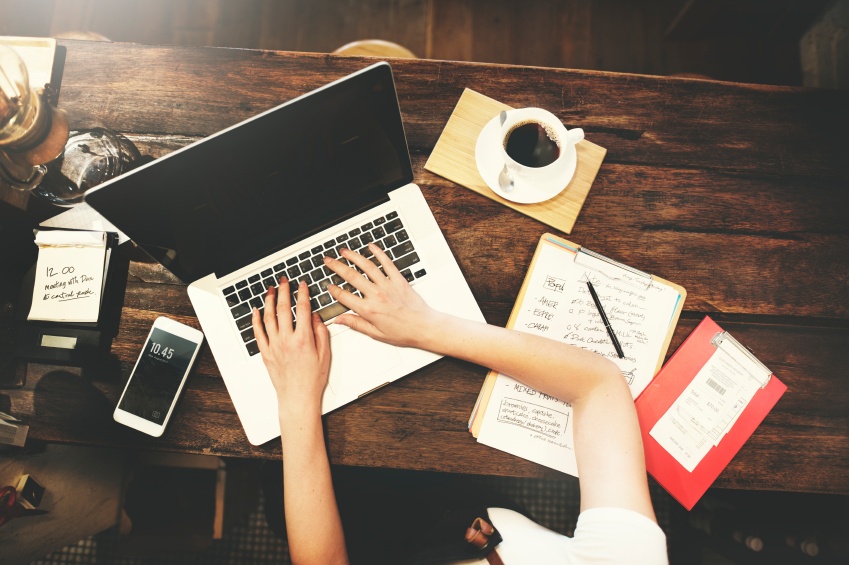 The issue is no longer whether a business has website or not. It's become a debate whether or not the website is inbound-friendly. Inbound marketing is centered around creating and sharing content to attract qualified prospects, and the methodology encompasses websites, too. In fact, the website is the engine that powers most of the inbound marketing strategy. Let's take a look at what prerequisites a website needs before it's ready for inbound.
1. A Goal
Many businesses do not set a goal for their website, besides just having an online presence. The goal is completely dependent on the business, industry, and audience. For example, a non-profit company may set a goal for their website to build awareness or increase funding while a retailer might be looking to increase online revenue. Setting a goal helps set the direction of a website redesign with specific inbound principles to achieve it.
2. Personas
This next prerequisite isn't specific to the website, but the business in general. It needs to have a set of defined personas. The characteristics of the personas are what set the direction of an inbound marketing strategy and a company's website, so it's crucial to have narrowly defined ideal customer characters including pain points and demographic details. An inbound website will incorporate calls-to-action that address the persona's pain points using a design and colors that align with their style.
3. A Blog
If a website is the engine of inbound, a blog can be considered the fuel. It's a place to continuously publish new content, driving more traffic and encouraging readers to browse the rest of the site. Without a blog, it may be difficult to find a place to host fresh content on an ongoing basis. It's not ideal to be updating webpages every week to provide value to personas.
4. Active Social Media Profiles
Having a presence on social media platforms like Twitter, Facebook, LinkedIn, and Google+ is a huge part of a company's inbound strategy. They are also great avenues to drive traffic to a website. Updating profiles with the company's URL and posting links to blog posts, webpages, or content offers on social are recommended to prep for an inbound strategy.
5. An Offer
Or more than one in a best case scenario! These offers are pieces of free, educational content available on a website in exchange for providing some personal information. eBooks and white papers are great examples of offers that would nestle nicely into an inbound marketing strategy. Having existing content offers on a website makes an inbound marketer's job much easier as they guide leads through the buyer's journey on a website.
6. Landing Pages
Without gating previously mentioned content offers behind a landing page, the business misses a huge opportunity to convert a lead. The landing page captures the visitor's information like an email address and role in the company. Landing pages need to be effective as well, with engaging content and an eye-catching design that fits with the rest of the website.
7. Mobile-Friendly
A mobile-friendly, or responsive website is an absolute must before diving into inbound. One in four Google searches is on a mobile device and users are spending over 7 hours a week browsing the web on a mobile device. If the risk of a high bounce rate isn't enough to convince a business to switch to a responsive website, the implications on Google's new algorithm will surely persuade the stubborn (earlier this year, Google announced that non-mobile sites will be penalized during web searches).
The process of preparing a website for an inbound strategy is not complicated. In fact, many of these tips are website best practices for any business. What do you think a website needs before implementing an inbound strategy?