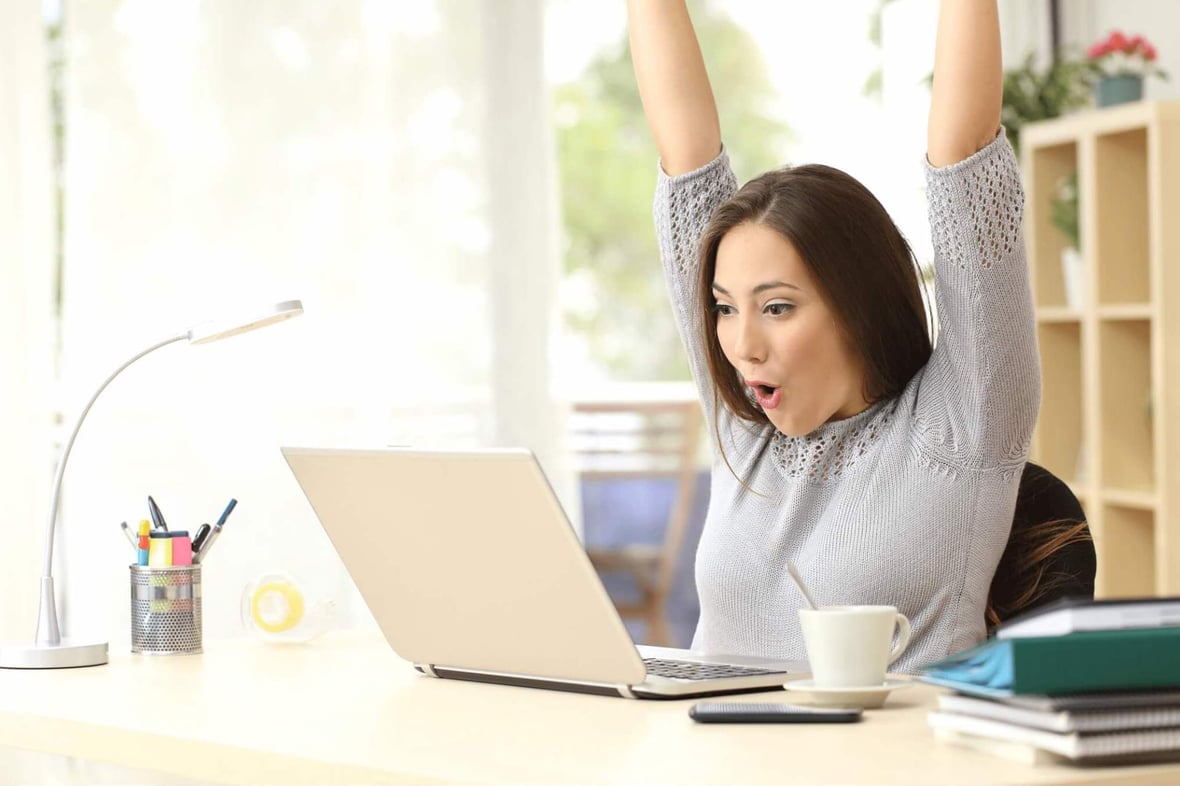 A Guide to Crushing Copywriting Projects
November 20, 2018
---
By Kate Uhry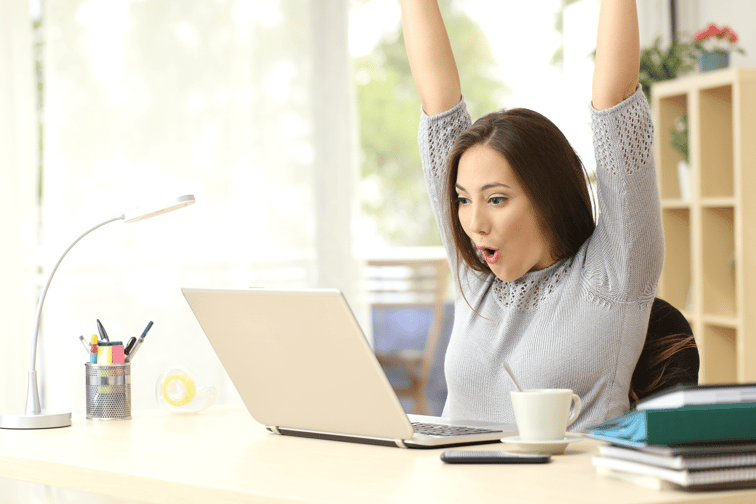 Part of your job as a marketer is to turn out great content, from 140-character social posts to lengthy white papers and e-books. Whether you write it yourself or you work with a copywriter or freelancer, making sure the project flows smoothly is important. There are different processes for small one-week jobs like blog posts versus large projects that take weeks, like e-books. Here's how to crush your copywriting project.
"Spectacular achievement is always preceded by unspectacular preparation." - Robert H. Schuller
---
Getting the Team Together
There are several roles that need to be filled to create a large piece of content. At a minimum, you will need:
A strategist to come up with the vision and review the copy at a high level for accuracy
A project manager to make sure everyone stays on track
A writer
Expert sources who can give insights, data, and quotes to the writer
A copy editor who can take the copy from ho-hum to amazing and correct any grammatical issues
Two or three people to review and critique the content
A designer to bring the copy to life with illustrations, fonts, and other design elements
A marketer to promote the heck out of the final piece
I recognize that, for small marketing teams, you will fill many—sometimes all—of these roles with one or two people. However, if you have a budget, here's how I would suggest spending money: If you are a good writer, write the piece, but spend money on a professional copy editor and designer. If you happen to have a graphic design degree, have a freelancer write the copy, a copy editor edit it, and then design it yourself. You get the idea—play to your strengths. In the long run, this content is intended to bring in revenue. Spending a few hundred dollars to get a valuable, professional piece of content is worth it.

Preparing Your Writers
The best way to prepare yourself or your writer for a copywriting project is to create an outline or creative brief. This all-encompassing document will give guidance regarding your expectations and necessary points before the project is started, and it will help if the project gets off track.
Before you fill out the brief, you need to set some realistic expectations about how long the project will take to complete. Check with the creative team to see when they think they can get the content done, and leave some wiggle room. Plan for at least two to three rounds of revisions for both the writer and the designer. Finally, set two-day turnarounds for each set of eyes that are revising your copy or designs.
Blog Outlines Should Contain:
A working title
Keywords for SEO purposes
Calls to action
Summary
Image (if necessary)
Number of words (600-800, for example)
Four or five key points
Due date for first draft and final product (a typical blog takes two to three hours to write, plus two to three hours to set up, edit, publish, and promote)
Creative Briefs for E-books, Checklists, or Case Studies Should Include:
Target audience/personas
Project goal:
Example: The goal of this guide is to help potential adopters choose the right cat for them. It should provide educational content to help adopters find the right breed, age, and number of cats given their circumstances.
Key takeaways/important points to include
Summary paragraph: Reasons why someone would read this e-book
Example: This guide will provide readers with all the critical decision points for adopting a cat, including financials, home environment, where to adopt, the cost of maintaining a pet, paperwork you would sign, and so on. It will objectively lay out the pros and cons of adoption, while encouraging someone to adopt rather than buy.
Distribution/marketing: How you will use the content
Example: This guide is part of a marketing campaign about cat adoption. This guide falls under the consideration stage of the Buyer's Journey. It will be promoted across the website in the form of lead flows, through email marketing, and on social media. It will also be promoted via CTAs that live on the blog listing page and in specific blog posts.
Type of content
Examples: Infographic, gated e-book, white paper, checklist, or quiz
Word count: A typical e-book is approximately 2,500 words
Image or illustration instructions: A brand style guide comes in handy here
Any guidelines on voice/tone or style
Citation style
Key references (if you want to include them)
Examples of previously written content that the writer can reference or link to within the new piece
Deadlines

Special Considerations
For infographics, you want to be sure to include examples, design dimensions, and branding guidelines, like colors, fonts, or other images (cartoons, sketches, line drawings, or real photographs). For case studies, there is often an interview. If you can, get permission to record the conversation and use quotes from the interview in the case study itself.

Estimating Time
You want to be sure you've left enough time to get the project done. Here are some rough estimates of how much time to plan.
2,500-word e-book = 16.5 hours for writing, plus 4-10 hours for the design/revisions
1 hour to do the creative brief
3 hours for interviews or research by the writer
1 hour to write an outline
30 minutes for review of the outline
5 hours to write the first draft
30 minutes to review for high-level content
1½ hours for copy editing/grammar
4 hours for revisions and final changes
4-10 hours for the design and revisions
Infographic = 10 hours for writing, 4-10 hours for the design
1 hour to do the creative brief
1 hour to write an outline
30 minutes for review of the outline
4 hours to write the first draft
1 hour to review for high-level content
30 minutes for copy editing/grammar
2 hours for revisions and final changes
Add another 4-10 hours for the designing and revision of the infographic

Revisions: How to Give Good Feedback
Revisions are one of the most important parts of the process of creating good content. Time after time, I've seen writers and copy editors turn a boring blog or e-book into something that is share-worthy. To make revisions easier, use a tool like Google docs to see revision history easily and keep track of who made what changes. Suggest—don't edit directly—so the writer can respond to your desired changes. Ask if there is anything that could be interpreted more than one way. Look critically at the tone, whether or not the writer hit all the points, and whether the sections flow smoothly.
I talked a little earlier about copy editing. Copy editing is different from standard review. It is where the copy is checked for grammatical errors, spelling, and meaning. You can hire someone to copy edit your work, or you can use a tool like Grammarly.

Hiccups
There are a few things that will make you crazy. Missed deadlines, multiple revisions, and last-minute changes. Rest assured that they are all part of the process. You will miss deadlines. You will get to a final version, only to have someone declare that a whole section is needed. Or you will find a typo a month after it has been published. The only thing I can advise is to be sure you have files that you can change (not PDFs, but the original design and text files). Every time a new change is made, rename the file with its version number, so that if you get to version 12 of a piece, everyone knows that it's been back and forth way too much. Try to keep a tight hold on your sense of humor and not let it get to you. As I said before, this is all part of the process..

It's Done! Now What?
Make sure you promote the heck out of your content that took so much effort. Then file those design and text documents somewhere safe and make backups. Pay your writer or designer, if you hired one. Pat your editors on the back and take them out to lunch. Get ready for the next one.
With a little preparation, some clear expectations, hard work, and a strong sense of humor, you too can crush your next copywriting project.

About the author
Kate Uhry was formerly a Marketing Consultant at SmartBug Media. With a rock solid marketing foundation and years of experience, she loves to help customers grow and achieve their business goals. A graduate of Tufts University, with an MBA from the University of Connecticut, Kate is constantly taking a class somewhere. Her idea of happiness is sitting with a good book, a purring cat and a chocolate chip cookie in the sunshine. Read more articles by Kate Uhry.
Subscribe to get our new blogs delivered right to your inbox
Other insights you might like