By Ryan Malone
One of the main factors in inbound marketing success is increased lead conversion. If your company has built an amazing website with all of the latest technology and you're getting increased traffic from Google, but it's still not reflecting in the sales pipeline - it's time to review the lead conversion process and improve it.
The Offer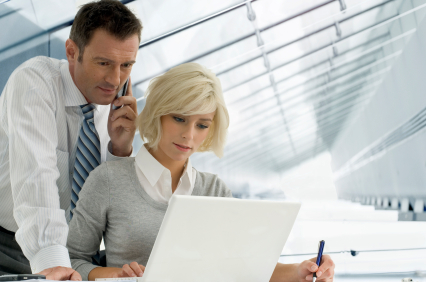 What has drawn the prospect to your website in the first place? According to Marketing Charts, 50% of consumers spend 75% or more of their total shopping time conducting online research before making a purchase. Therefore the offer should include: valuable whitepapers, free samples, detailed product information (schematics or manuals), how-to guides, videos demonstrating the products' use or a tip, informational tool kits, etc. When your offer is compelling, then they will be all set to share their information.
The Call to Action
The offer has been created, your prospect is interested, now it is time to get their attention with a bold Call to Action. Throughout the website, prominently place buttons or banners promoting your offer, "Download Our FREE eBook on New Widget Technology" or "Learn How to Install a Widget IX" and link them to a landing page.
The Landing Page
A prospect has clicked on the Call to Action. This will take them to your landing page. The Landing Page should have a synopsis of the offer and again highlight the benefits. It will also have a contact form for them to complete in order to get the free offer (where you capture their information as a lead!).
The Thank You Page
On The Thank You Page, first and foremost thank them for sharing their information. Then instruct them how to obtain the requested information, product, video etc., usually with a link to a download. This is also where other offers or links to key information on the website can be highlighted.
A key factor in inbound marketing success is increased lead conversion. With the 4 Steps to Increased Lead Conversion, you can streamline the process and start gathering information from your website visitors, which will lead to increased sales. Need help with lead conversions? Contact SmartBug Media for more insight or hands-on-deck to make it happen.
What has been the most successful method of lead conversion for your company?