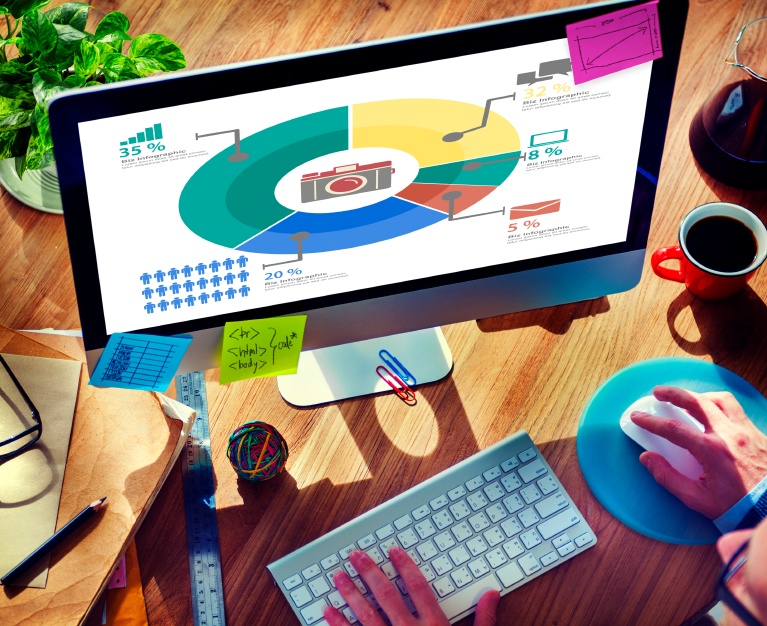 Everything You Need to Know About Infographics for Marketing
September 7, 2015
---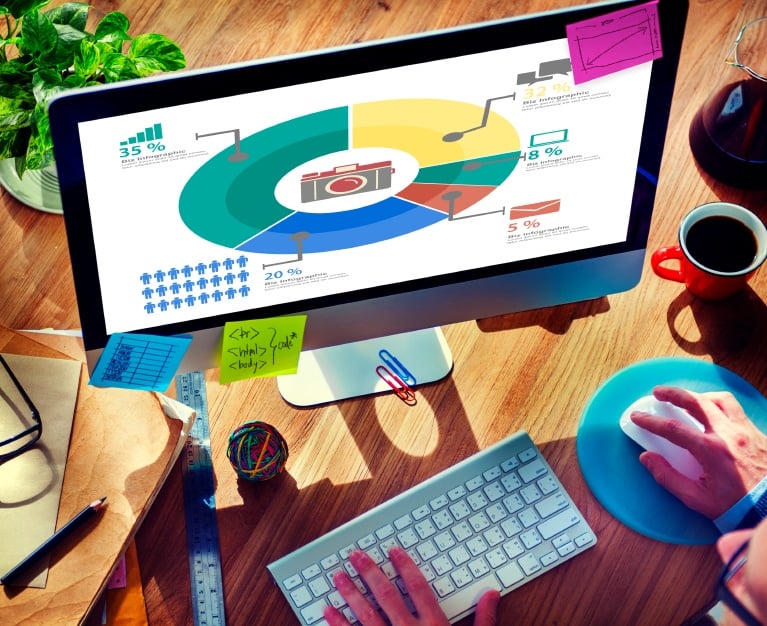 Although they have been popular in the marketing world for several years now, many marketers still aren't taking full advantage of the power of the infographic. Well done infographics can look difficult to produce and many people may not even know where to begin in order to create one. But never fear! Once a job for graphic designers, the creative process has now been simplified by the many wonderful resources that can be found on the web.
Here is a go-to guide for everything you need to know about creating infographics for marketing.
What is an infographic?
Infographics are, literally, information graphics—visual representations of information and data. They are sometimes also referred to as data visualizations. Infographics are not a new concept; things we use daily, like subway maps, traffic signs, and TV weather reports, are great examples. Because humans process visuals much faster than text, infographics are a great way to deliver potentially complex information while keeping your audience's interest.
What does an infographic do?
Infographics allow you to use icons, images, graphs, and numbers to convey information quickly and in a visually appealing way. Your data becomes eye catching, concise and easy to read. Cutting through the noise we all encounter on a daily basis, infographics streamline important information and make it understandable and easy to remember.
Why should marketers use them?
Just like any other piece of content you have in your marketing arsenal, infographics educate and provide valuable, relevant information to your audience. They are a great platform for telling a story and backing it up with relevant statistics. They are easily shared and promoted on social media, and clever infographics have the tendency to go viral.
They can also be used to heighten brand awareness, as you should always include your logo and incorporate your branding if possible.
How can I make my own?
Many great sites for creating your own infographics exist and they usually offer free basic accounts to get you started. Here are just a few examples and some of their features:
In addition, there are several online resources where you can find data and statistics to use in your infographics:
data.gov - A great starting point, this site allows you to search or just browse through the U.S. Government's open data. Hundreds of organizations across many industries contribute —you can search more than 159,369 datasets!
Google Public Data Explorer - Search through huge, public datasets from international organizations and academic institutions including the IMF, WTO, U.S. Census Bureau, and Departments of Education from numerous states.
Google Scholar - Easily search through scholarly research including articles, books, theses and court case opinions. You can also save articles in your own personal library and set up alerts to let you know when new publications that match your interests are added.
Where can I find examples of great infographics?
A quick search of Google, Twitter, or Pinterest will produce an enormous amount of examples, but why sift through them all when these sites have done it for you?

This is by no means a comprehensive list of resources, but it's a good starting point to avoid feeling overwhelmed by the idea of creating your own infographics. Now go get creative!
What are your tips for creating a great infographic for marketing campaigns?
About the author
Kristin Lisak was formerly a Senior Consultant at SmartBug Media. She has experience as an in-house B2B marketer, focusing on inbound marketing strategy and implementation. Kristin has a BBA in Marketing from the University of Wisconsin-Milwaukee. Read more articles by Kristin Lisak.
Subscribe to get our new blogs delivered right to your inbox
Other insights you might like