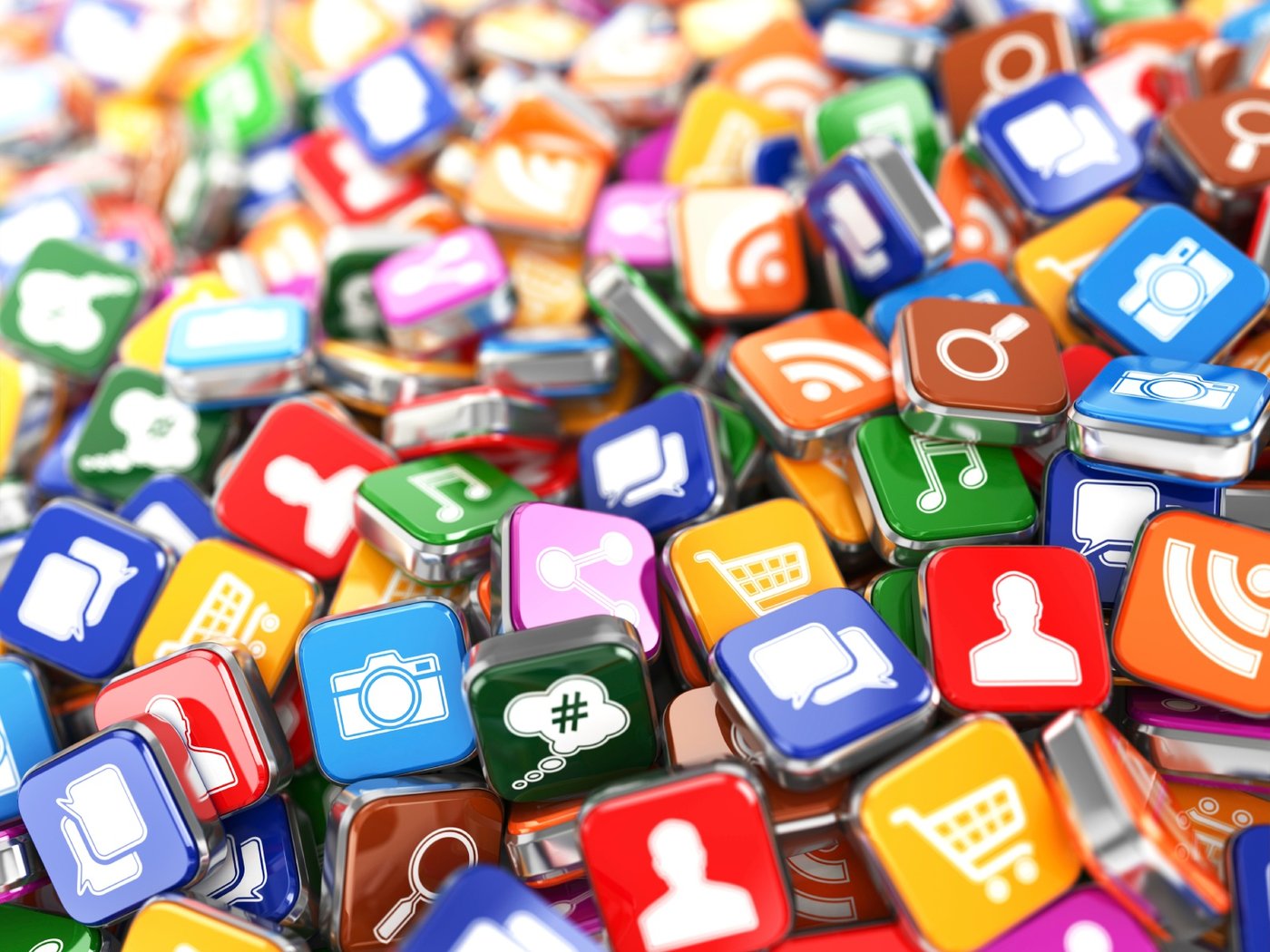 Who doesn't love a great social campaign? They allow brands to show their creative and and fun sides, and make it easy to relate to their audience. Those that are done well generally have one thing in common - they all have a great understanding of their customers and how to engage them. Here are four companies that are totally ruling social media right now.
REI
Coinciding with the announcement that they will be closed on Black Friday, REI launched the #OptOutside campaign, urging employees and followers to go outside instead of to the mall on the biggest shopping day of the year. REI's CEO says that this plan is consistent with the co-op's beliefs, but more importantly for marketing purposes, with those of its customers. This "customer-inspired marketing" allows REI to connect with its community of rebellious followers through shared values and encourages engagement through photos of their adventures on Twitter, Instagram and Facebook.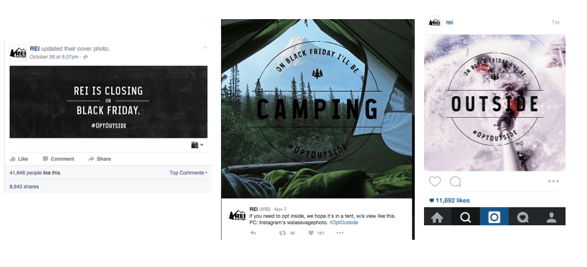 Duluth Trading Company
Anyone who has ever seen one of their commercials or received one of their catalogs in the mail knows that Duluth Trading Company's marketing is colorful and witty. Their dry sense of humor appeals to an audience of tradesmen and outdoorsy types who need function over fashion when it comes to their wardrobe. The humor continues throughout their social accounts, specifically on Facebook and Twitter, where they are rockstars at customer engagement. Duluth shares useful videos on topics such as avoiding plumber butt and how to unwet your pants, and holds frequent fun contests for gift cards and other prizes. Followers jump at the opportunity to share pictures of their beards or tools, and most importantly, actual photos and testimonials for Duluth's products in action.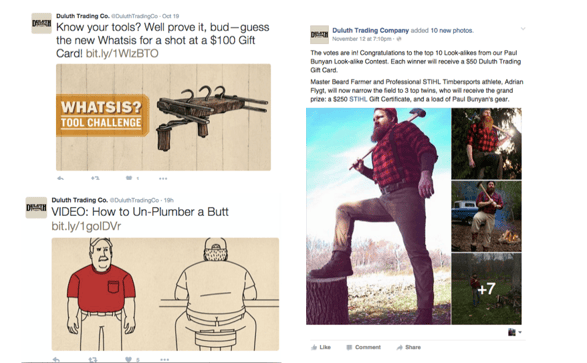 Taco Bell
Taco Bell's social accounts are full of references to current events and internet trends (see: "Taco Bell and Chill") and evoke the sense of humor of a teenager—for good reason. According to a Pew Research Center Study from this year, 92% of teens report going online every day and 71% of teens use more than one social network site regularly. And teens really like Taco Bell. Teens like Taco Bell so much that the restaurant regularly receives homecoming invitations from customers (to which it responded perfectly). Recognizing that their audience trends young and very active on social, Taco Bell posts frequently across all platforms and around many things - music, school, video games, and obviously their food.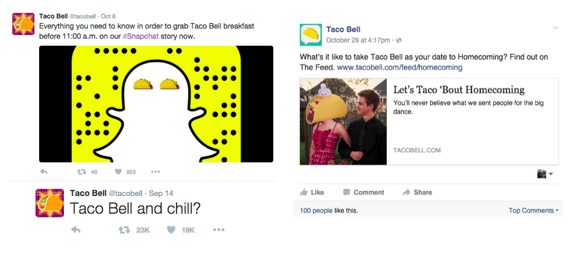 Zappos
Based on their reputation for great customer service, it should come as no surprise that Zappos rocks at engaging their customers on social media—just take a look at their Facebook page. The company understands that great customer service results in loyal customers and they are committed to delighting them by tirelessly responding to every inquiry and delivering "wow." through their social interactions. Whether it be addressing product questions and concerns, offering up wardrobe suggestions, or featuring fun contests and giveaways, they leave no social platform out, posting in a personal and consistent manner. The Zappos model has turned into a case study, as they consistently set the bar on how social should be used for customer service.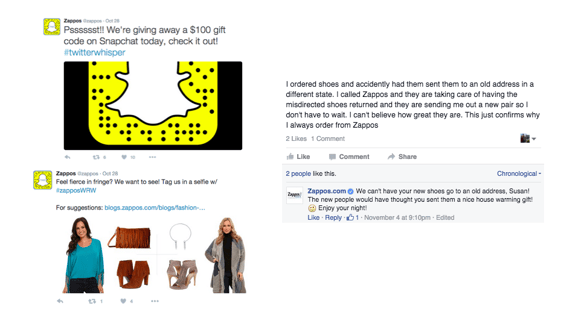 Do you follow any other companies that are currently ruling social media?