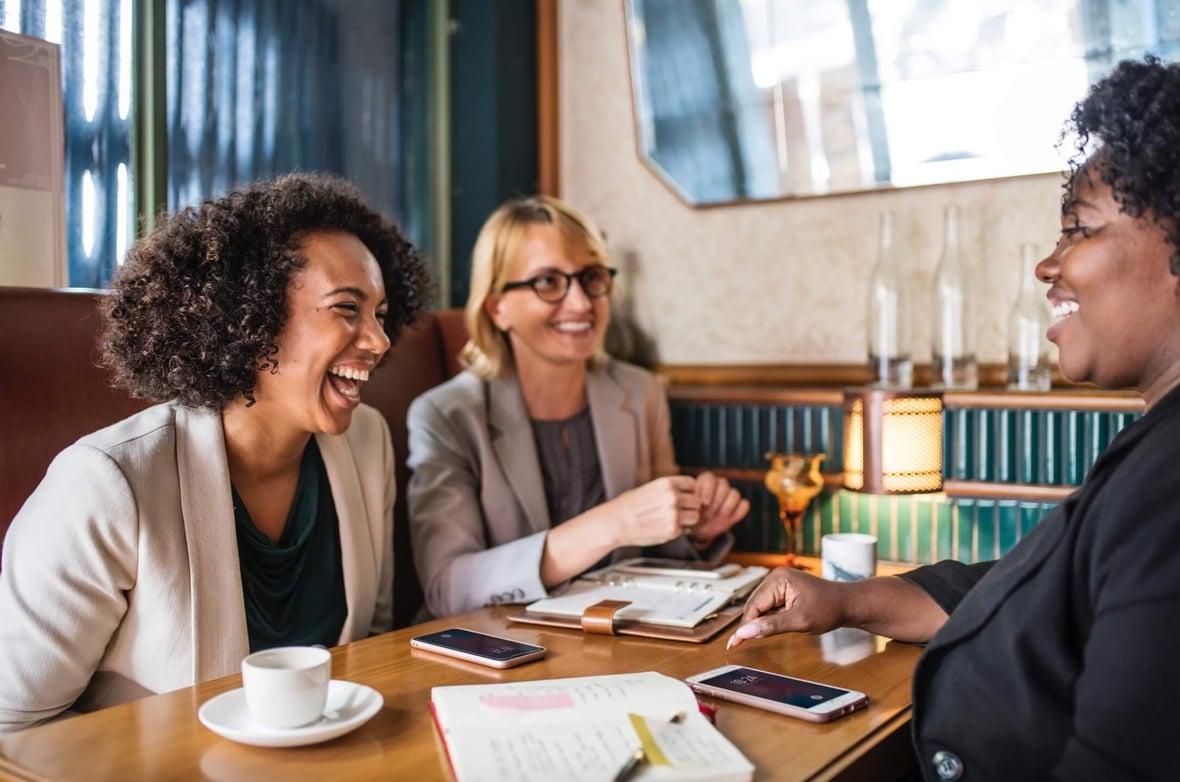 No Testimonials, No Problem—How Advisers Can Build Trust Online
April 23, 2019
---
By Sandy Moore
Did you know that research shows that 91 percent of consumers ages 18 to 34 trust online reviews as much as a personal recommendation? With people increasing the amount of time they are researching online reviews, it is important to build trust online with your prospects. How do you accomplish this if you currently don't have reviews or testimonials to promote online?
By becoming a trusted adviser.
As a trusted adviser, you can overcome the fact that you don't have testimonials from clients because you will gain credibility instead. Plan to build your individual brand the same way you would build a company brand. Highlight the benefits and uniqueness of your expertise and offer to consult with people performing their research online.
Let's look at five ways that you can become a trusted adviser and build trust online with potential customers.


By collaborating with trusted advisers, your reputation and credibility will grow within your network and with future prospects. You'll have the opportunity to build transparency and create authenticity about your industry expertise. In addition, you could expand your network, and—if you share your contact information after the webinar—give people the chance to connect with you online. From there, you can build a relationship and earn their trust as they continue to research products online.


2. Use social media to engage with prospects.
HubSpot has a great social media monitoring tool that allows you to create Twitter streams to follow conversations based on mentions of your product, brand, keywords, industry, and even your competitors. Join LinkedIn groups based on your industry's subject matter to … . Focus on responding to questions in Quora and LinkedIn groups and providing helpful resources to those looking for answers online.


3. Develop case studies.
Build credibility with prospects as they search for online reviews through case studies, which are an effective way to deliver social proof. If you can't create a case study, outline product comparison sheets to showcase how your products or services compare to your those of your competitors. Be sure to include fact sheets, statistics, and highlight specific results as you compile the data to include within the case studies or comparison sheets.


4. Write valuable content that your prospects will read over and over again.
You can become a thought leader and trusted adviser by developing blog content and other resources that your prospects may find helpful. Take your content to the next level by interviewing thought leaders, who can help add additional context and expert knowledge to your content. Choose thought leaders that are well spoken and respected among your peers. Learn from them as you continue to build your online brand and become a trusted adviser to those within the industry. To gain further exposure, you can publish blog articles on reputable websites that help answer your prospects' questions as they research online.
5. Turn your own experience into a testimonial.
Most likely, you can use your own story to share how you've benefited from your own products and services. Many start-ups were developed by someone who wanted to solve a problem that they had personally experienced. You may be in a similar situation, and you can use it to your advantage. Tell your story from an honest point of view where you outline the problem and how you overcame it. Prospects will relate to your story, because it may remind them of a similar situation they're facing—and people tend to trust those who've been in their shoes.
As you build your personal brand and become a trusted adviser, continue to showcase your expertise and build relationships online with your prospects. Over time, you'll grow your reputation within the industry and gain customers that will want to provide amazing reviews and online testimonials for you.

About the author
Sandy Moore Sandy Moore is a Senior Director, Marketing Strategy at SmartBug Media. She has more than 20 years of experience in marketing with extensive knowledge in outbound and inbound marketing, advertising sales, promotions, public relations, and sales enablement. Read more articles by Sandy Moore.
Subscribe to get our new blogs delivered right to your inbox
Other insights you might like