By Ryan Malone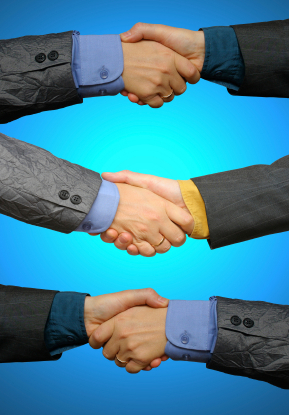 For most small businesses the sales cycle is fairly straightforward. You might have different steps or processes along the way, but every company has to generate leads and convert them to sales. Of course, what happens between lead generation and lead conversion can make or break a business. You can have the best possible lead generation strategy, but if you can't close the deal you won't have a profitable venture. Lead nurturing can help you increase sales conversions and build long-term relationships with new customers.

Lead nurturing refers to the process of cultivating relationships with qualified leads who have not yet made a decision to purchase. This is particularly common with major purchases or buying decisions that will have a significant lifestyle impact. Perhaps your prospect is comparing two different business solutions that will affect daily operations, or maybe you sell big-ticket items that homeowners need to thoroughly evaluate before taking the plunge.

Regardless of the reason for a longer sales cycle, lead nurturing can help strengthen your sales strategy in the following ways:
Enhance your brand - Providing useful information to your leads will increase your brand profileand generate credibility. If you can get your prospects to think of your sales team as a valuable resource, they will be more inclined to stay engaged with your business. Help your leads solve problems that they didn't know they had. Gain their trust by becoming a trusted adviser.
Keep prospects engaged - Your lead may not be ready to make a purchase when they first start the sales cycle. However, that does not mean they won't become a valued customer in the future. Keeping them engaged will ensure that you are the first brand they think of when they do decide to make a purchase.
Increase sales - Of course, this is the ultimate goal and the primary purpose for lead nurturing. If you do it right, your ROI will improve and you'll gain more lifelong customers. According to Forrester, good lead nurturing can generate twice as many sales-ready leads at 33% lower cost per lead.
It's clear that a little investment in lead nurturing can have a big impact on your business. Take the time to develop steps in the sales process that keep leads engaged, even if they're not yet ready to buy.

SmartBug Media is here to help you capture qualified leads through inbound marketing. When prospective customers seek you out, you have a better chance of converting the lead and closing the sale. Add lead nurturing to the process and you'll see an even greater conversion rate.

What do you currently do to nurture leads for your business?