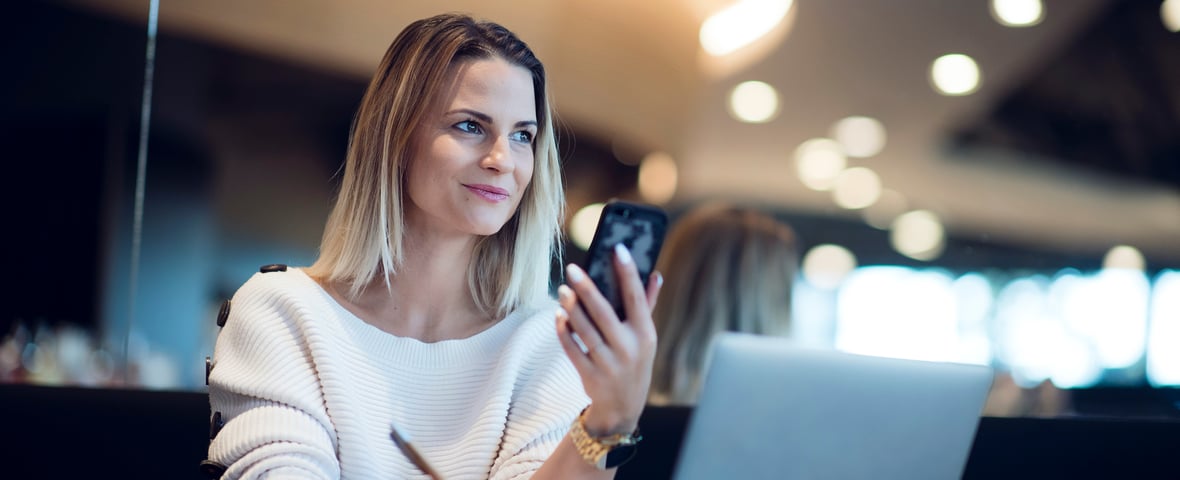 By Mike Wolfe
Conversion rates are one of the most crucial metrics for inbound marketers to track. After all, what's the value of website visitors, email recipients and social media followers if none of those people are converting into leads?
Whether you're having trouble setting up successful conversion paths, or you'd like to get more out of the current paths you have, read through this collection of tips and resources for ideas on how to increase your website, landing page, call-to-action (CTA) and email conversion rates:


Here are
25 Resources for Increasing Conversions
Know Where to Start
Understand the common conversion benchmarks for your industry and your current conversion rates. It's likely that some areas will need more improvement than others so focus first on the conversion rates that are performing below standard. Then move on to other areas where improvements can be made until you have a well-oiled marketing machine that is converting in all stages of the marketing funnel.
1. What Lead Conversion Benchmarks are Important to Track?
2. Marketing Research Chart: Average Website Conversion Rates by Industry (via MarketingSherpa)
3. What's a Good Email Open Rate & Click Rate? (via HubSpot)
4. 6 Signs Your Landing Page Needs to Be Redesigned (via HubSpot)


Understand Your Audience
To increase conversions, seek to understand the people who are actually visiting your website (or opening your emails) and what information THEY are interested in. What's their behavior on your site? What pages are they viewing? How are they getting there? Map out your customers' buyer journey, examine various website analytics, and perform user testing to determine whether or not your website and conversion paths are properly set up for the people you want to convert.
5. User Testing Tips and Checklists (via usertesting.com)
6. Using Google Analytics for Advanced Visitor Insights (via Kissmetrics)
7. How to Measure the Quality of Your Website Traffic
8. Best Heat Map Click Tracking Solutions (via blogging.org)
9. The 3 Stages of a Typical Buyer's Journey


Set Up / Modify Your Marketing Funnel
Are you trying to convert every prospect that visits your site into a qualified lead? Well…yes, but that's not likely to happen on the first visit for the majority of your prospects. One reason for low conversion rates could be that you're asking them to speak with sales too soon. If nobody is converting on your lead forms, the answer may be to nurture prospects through a marketing funnel a little longer. Use the following resources to examine and enhance your marketing funnels for increased conversions and more qualified leads.
10. Want More Marketing Qualified Leads? Run an Inbound Funnel Campaign (via HubSpot)
11. The Google Analytics Conversion Funnel Survival Guide (via Kissmetrics)
12. How to Research Buyer Personas Without Ever Talking to Them


Improve Your Copywriting
If your website, landing pages or blog articles lack a clear, compelling message it can quickly turn potential leads into bounced visitors. Write a clear message using action verbs and cut the jargon or fluff. Consider using these resources to enhance your copywriting skills and improve overall messaging, not just on your website, but in your blog articles, social media posts and any other opportunity you have to get your audience's attention and use your words to convince them to take further action.
13. 8 Copywriting Tips for Improving Conversions (via HubSpot)
14. 6 Simple Exercises to Help You Write Better Short Sentences (via Copyblogger)


Make it Easy to Convert
When you have clarity in your message and it's compelling to your audience, don't distract them with too many options and different paths to take. Instead, make converting effortless by using one call-to-action at a time and ensure your landing pages and CTAs follow best practices.
15. The Anatomy of a Landing Page [Infographic]
16. Are Your Landing Pages Converting? Pro Tips to Improve Lead Gen
17. 4 Examples of CTAs that Will Make You Want to Click


Test and Tweak for Optimal Performance
When conversion rates are low, consider A/B testing action verbs, color combinations, form fields, images, and more to fine tune your conversion path for better results. The following resources can help you plan your A/B tests and give you some insights based on the results others have found.
18. The 5 Most Frequently Asked Questions About A/B Testing in Marketing
19. A/B Test Calculator (via HubSpot)
20. 5 Simple Ways to Optimize Your Website for Lead Generation (via HubSpot)
21. 100 Conversion Optimization Case Studies (via Kissmetrics)
22. How HubSpot Increased Conversions By as Much as 300% on Their Landing Pages [podcast] (via LeadPages)

Don't Forget Mobile Users!
Mobile now accounts for a third of all global webpages served. How many of those mobile users are coming to your site? If your site isn't optimized for mobile use, you could be losing conversions simply because your site isn't mobile-friendly enough. Analytics reports will tell you how many of your visitors are coming from a mobile device, so take a look. If it's a significant amount, consider revamping your website with responsive web design or mobile-friendly views to increase conversions from mobile visits. Unsure what your site looks like on a mobile device? The Responsinator below allows you view your site on several mobile platforms at once.
23. How We Increased the Conversion Rate on Our Mobile Landing Pages (via HubSpot)
24. Responsive Website Testing (via Responsinator)
25. 5 Ways to Better Engage Mobile Visitors (via SmartInsights)
What have you found to be the most effective way to increase conversion rates?

About the author
Mike Wolfe is an Inbound Marketing Strategist at SmartBug Media helping clients find success through inbound marketing. Read more articles by Mike Wolfe.
Subscribe to get our new blogs delivered right to your inbox
Other insights you might like