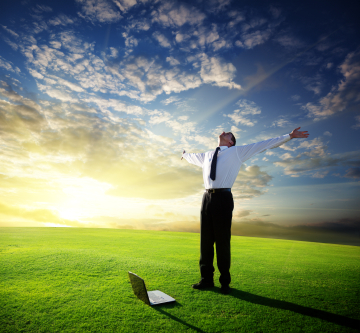 12 Often-Forgotten Lead Conversion Tactics
December 5, 2012
---
By Ryan Malone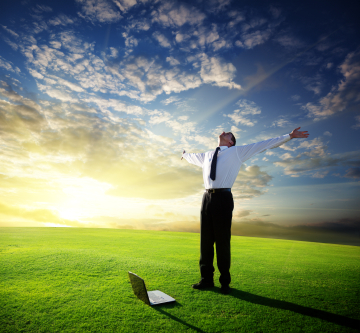 It's easy to lose track of lead conversion tactics when you get focused on driving traffic to your website. After all, it's very gratifying to see a climbing line graph of website visitors. However, if you lose sight of the real goal -- generating more sales -- those growing numbers won't add up to much in the long run. Lead conversion is critical for getting a good return on your lead generation investment. Spending time and resources to increase backlinks to your site and boost SEO will be fruitless if you don't have good techniques for converting those leads to sales.
Many companies make the mistake of having just one offer that prompts a call to action. Every customer is different, and every visitor to your website will respond to different triggers. Think about what offers will be most compelling to visitors in different stages of the sales funnel. If you have found yourself forgetting about lead conversion, try these often-forgotten tactics to help you get back on track.


Top of the Funnel Leads
These website visitors are likely looking for information. They may not be ready to make a purchase today, but that doesn't mean they won't turn into a valuable customer, so do not ignore them. White papers and e-books are popular offers these days, but don't forget about these other proven tactics:
Checklists
Online guides
Instructional videos
Starter kits with all of the above

Middle of the Funnel Leads
Some website visitors may already be educated about the products and services you offer, but they don't know much about your company. Including product specifications and a comprehensive catalog on your site is educational, but you can also use these other tactics to help convert them to sales:
Case studies and customer success stories
Video testimonials
Webinars and online sales presentations
A comprehensive FAQ that includes company information customer service policies

Bottom of the Funnel Leads
The best leads are the ones that are ready to buy. Make it easy for them with offers such as:
Free consultations or evaluations
Live product demonstrations
Free estimates
Special offers for first-time buyers
Whether the objective is to capture lead information so you can continue the sales process or to make a sale directly on your website, keeping an eye on lead conversion is essential for increasing profits.
For more inbound marketing tips and tricks, work with SmartBug Media. We'll help you develop and implement a marketing strategy that includes a winning website, social media, and content marketing to help you grow your small business. Contact us today to learn more.

What lead conversion tactics have worked well for your business?

About the author
Ryan Malone is the founder and Chairman of the Board of SmartBug Media and is a veteran of Deloitte & Touche, Seagate and several venture-backed technology companies. When he's not leading SmartBug and helping clients build high-octane marketing organizations, he's loving his wife and daughters and unsuccessfully learning the guitar. Go Terps! Read more articles by Ryan Malone.
Subscribe to get our new blogs delivered right to your inbox
Other insights you might like