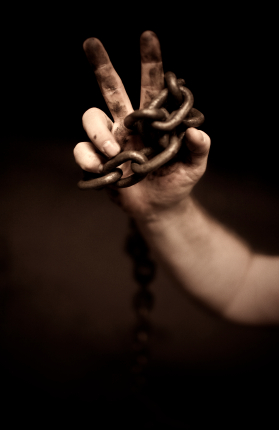 10 Ways to Improve Inbound Marketing Performance
November 5, 2012
---
By Ryan Malone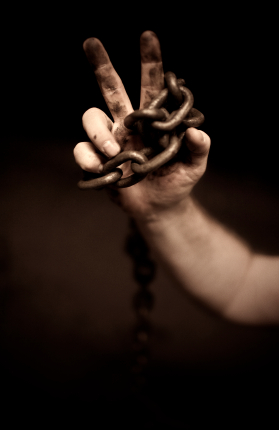 Companies can improve inbound marketing performance with techniques designed to show results. It is no longer enough to "build it and they will come." While staying the same is comfortable, change is what's needed to succeed online. These 10 ways to improve inbound marketing performance will assist your company in reviewing and revising your website for victory. Use it as a checklist to review your inbound marketing plan.
Gooooooooooal!
The key to success with any plan is to know at the outset what needs to be accomplished. The worst waste of marketing budgets occurs when dollars are spent without specific goals in mind. Of course the ultimate goals are more sales, more profits and more revenue, but how does one get there? Knowing what the target is before beginning will ensure the success of your plan. Some incremental and measureable goals include:
Increase in total website visits
Increase in specific page visits
Increase in pages viewed
Lower bounce rate
Increase in contact forms completed
Optimize. Optimize. Optimize.
The most successful websites are written not only for the reader, but also to incorporate best practices in search engine optimization and social media. In order to get the placement needed for consumers to see the site, the search engines also must find it relevant. Create the site, down to each page, with the goal of welcoming them. Correct meta information and keywords used in the right places – the right number of times – will net the results you're after.
Less is More
Don't try to cram too much information onto one landing page, instead divide topics onto specific individual pages. If you offer three different types of blenders, design a page for each blender. That way if someone is looking for a blender with specific features they will get pointed to exactly the right landing page. This will increase relevance in Google's eyes, which in turn will improve your organic placement--and that can yield more leads and sales. Learn more about good landing page copy practices here.
Give 'Em A Place to Land
Too many companies create marketing pieces or start pay-per-click campaigns and point their prospects to their home page. When a prospect is searching for that new blender on the internet and they click on your link, they really don't want to see all the different blenders, coffee makers and toasters that your company offers. They want to see THE blender that enticed them to click on the link in the first place. Focused landing pages will decrease bounce rates and increase conversions, leads and sales. Relevant landing pages can easily double conversions versus sending prospective customers to a home page.
Go On – I Dare You
One of the key goals of any inbound marketing campaign is creating a killer Call to Action (CTA). These are offers, ideas or messages so compelling that your prospects don't think twice about filling out the contact form to get to the information, product or offering that they've peeked at. Most businesses use a CTA to guide visitors to landing pages where they can access:
White papers
eBooks
Videos
Podcasts
Pricing information/quotes
CTA's are engaging buttons or links that are placed strategically on a website to drive prospective customers to convert on landing page forms where they become leads. A CTA button should be eye-catching and prominent. They should have graphics and copy that tease an enticing offer, which makes prospects think, "Yes! That's exactly what I wanted/needed!" Click.
It's All in the Words
When a prospective customer is searching for a red blender with the frappe function, they aren't very likely to click on the link that talks about yellow blenders with basic functions. Ensure that the promoted keywords appear in the meta description and frequently on landing pages. They should be specific and focused to get customers to land and take action. From ordering a product or service, to downloading a manual or white paper, the better the content the more successful the page and the site will be.
Thank You, Thank You Very Much
The thank you page is another way to present additional offers to your prospects. If they've ordered the red blender, when they receive the order confirmation on the thank you page, you have another huge opportunity to sell them on purchasing additional attachments for that blender, a warranty, etc. Don't miss out on another chance to offer more information, other articles or make an additional sale on a page that your prospects are automatically visiting.
Share the Knowledge
Blogging has become the standard in building reputation, credibility and page count. A blog is an opportunity to showcase expertise, solutions and offerings. But be careful! A blog is a platform for companies to educate and share knowledge, not the location for the hard sell. Keep the sales pitch subtle and to the bottom of the blog post. Be sure your blogs include eye-catching photos or illustrations along with bulleted lists of information for an easier read. Learn more ways to drive traffic to a blog here.
Spread the Word
Social media is no longer an option, it is a must. Social media can take blog posts and a website from only a few seeing it to hundreds, thousands, even millions if it goes viral. Twitter, Facebook and LinkedIn can help in reaching new customers that may not even know your business exists. Be creative and consistent when composing status updates and tweets. Include questions, offers for free information or provocative copy to incite the reader/viewer to want more – be that information, offers or more of what you sell.
Keep in Touch
The role of email in an inbound marketing capacity has evolved throughout the years. Many companies would over use this great tool in the past by sending emails too frequently for their customers and prospects – ultimately leading them to unsubscribe - losing the opportunity to showcase products and services. With email – less is always more. Less frequently sent with more good information that takes them back to your website will keep the clients on the lookout for your emails.
These are just few of the ways that you can tailor your inbound marketing plan to maximize marketing spend and increase conversions. Need help figuring out inbound marketing? Contact SmartBug Media, we've got inbound marketing down to an art.
What are some of the successes you've had with inbound marketing?

About the author
Ryan Malone is the founder and Chairman of the Board of SmartBug Media and is a veteran of Deloitte & Touche, Seagate and several venture-backed technology companies. When he's not leading SmartBug and helping clients build high-octane marketing organizations, he's loving his wife and daughters and unsuccessfully learning the guitar. Go Terps! Read more articles by Ryan Malone.
Subscribe to get our new blogs delivered right to your inbox
Other insights you might like