Akinox
---
Uncovering a Healthcare Technology Company's Brand Personality
Background
Akinox is a proven technology partner that develops, implements, and supports integrated digital healthcare solutions. The next-gen tools, products, and services that Akinox provides help support public and private efforts to maximize the quality and value of patient care today.
Akinox came to SmartBug Media® looking to reimagine the company's website with a refreshed visual identity and stronger brand messaging. It was clear to Akinox that it needed help articulating and demonstrating the tech company's expertise in the healthcare space.
Now with a more modern, compelling, and organized website that clearly showcases its successes, strengths, and differentiators, Akinox is able to reach and engage its target audience in a more meaningful way.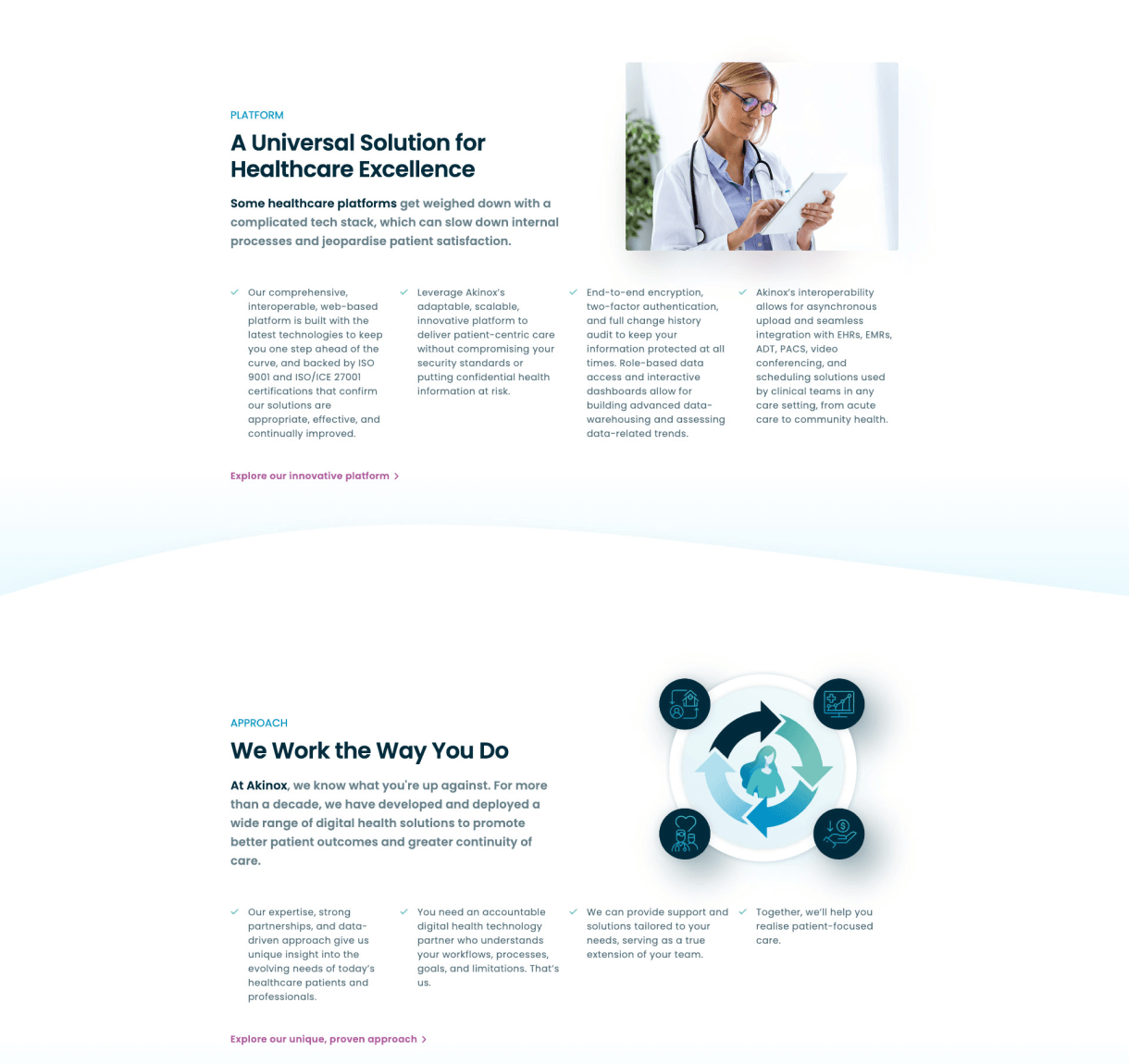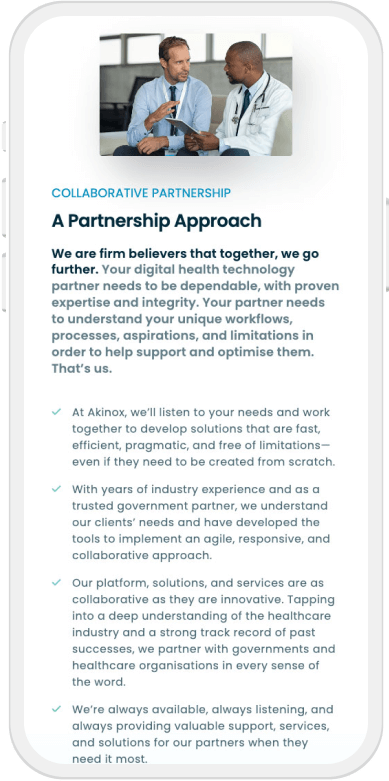 Clean Long-Form Copy
A clean look and feel with thoughtful formatting helps make long-form copy easy to read without overwhelming the reader.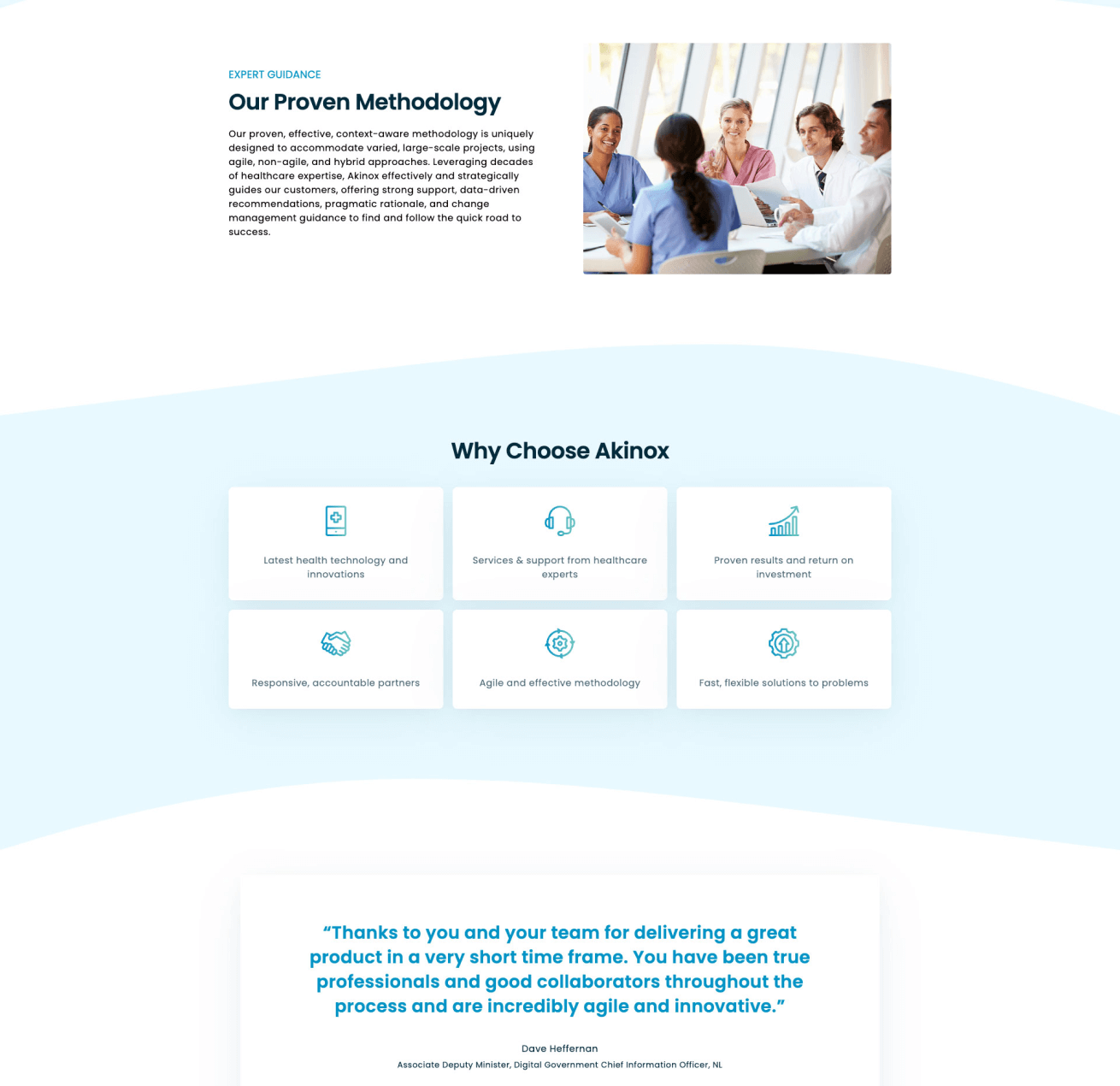 Modern Design Elements
Shapes, icons, gradients, and other unique design elements bring a fun, fresh, and modern feel to Akinox's company website.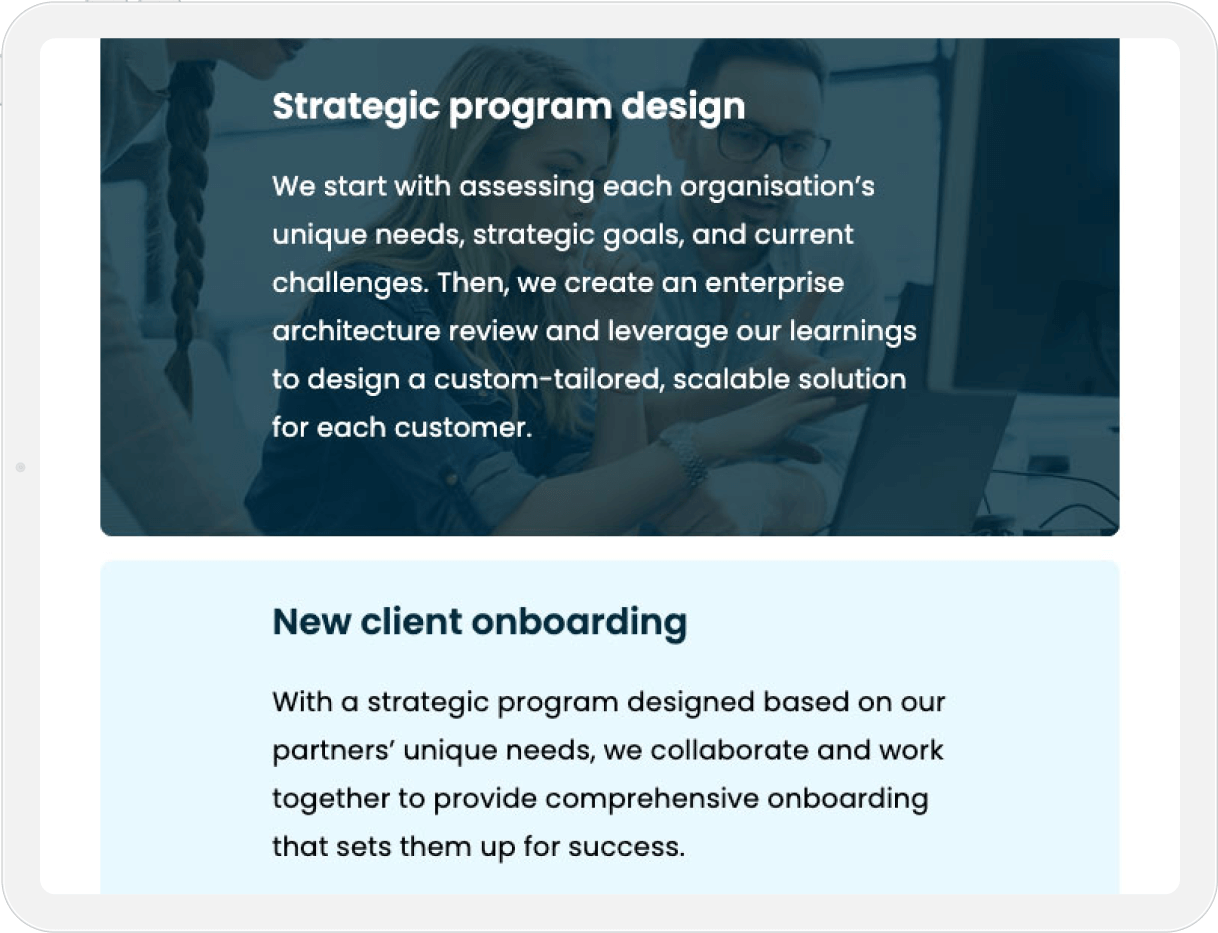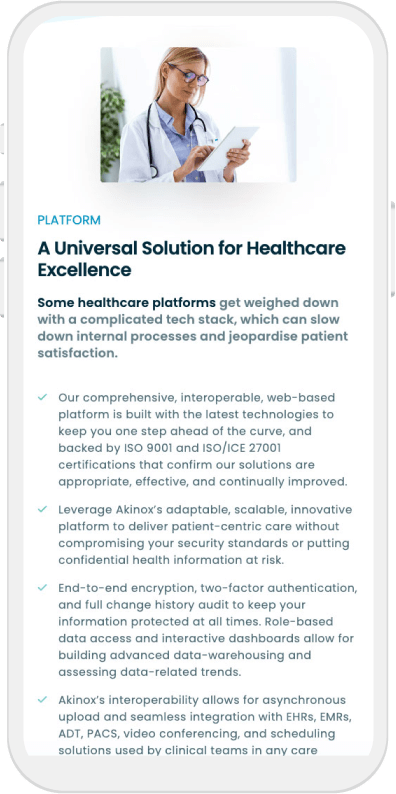 Powerful Brand Storytelling
Clear and engaging website copy uncovers Akinox's brand personality and showcases its key differentiators in healthcare tech.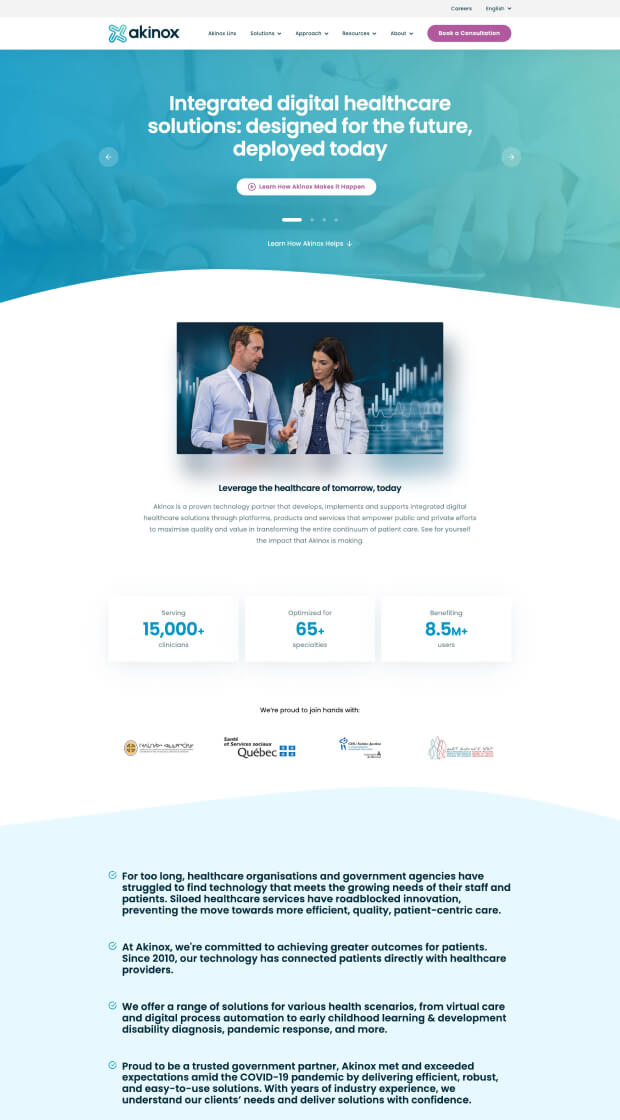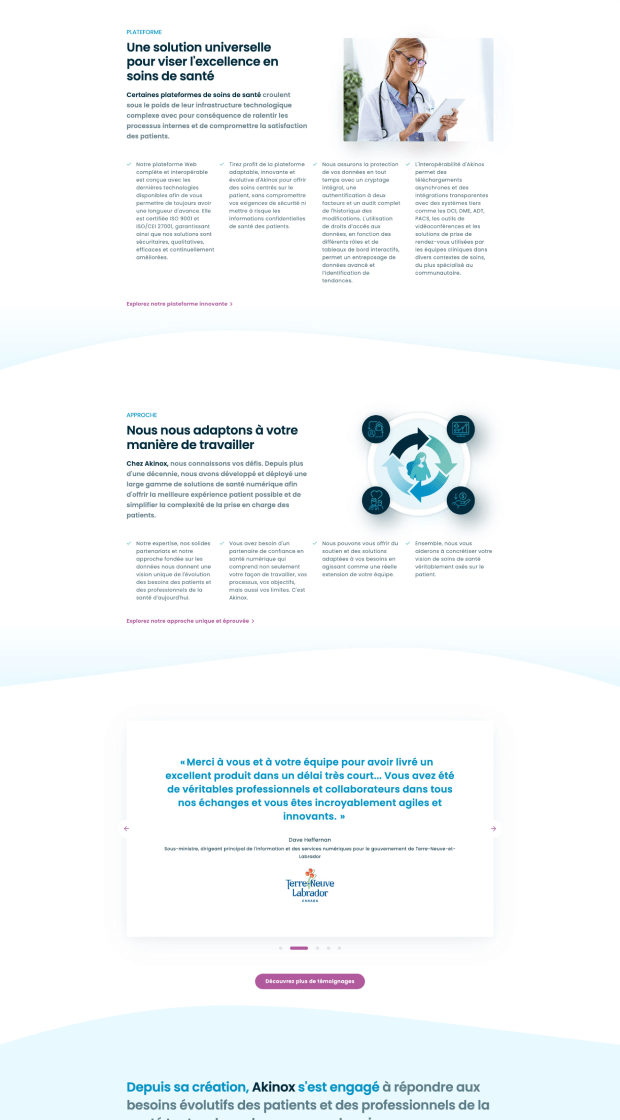 English and French Versions
English and French versions of the website allow Akinox to reach all current and prospective customers in the U.S. and Canada.