Superior Technologies
---
Creating a B2B Site with Fresh Branding for Steel Tube Manufacturer
Background
Superior Technologies is a leading steel tube manufacturing company that specializes in innovative inline galvanizing technology and smart factory solutions. They provide reliable and leading-edge technologies that help their customers produce tubular products more efficiently, with higher added value and increased profit. The company needed an updated website and fresh branding to make them more visible to major steel tube manufacturers around the world and educate them on the unique value of the Superior Technologies processes. SmartBug's team helped Superior Technologies define and fine-tune their branding while building and designing an easy-to-update, intuitive website that will help them grow their exposure to customers and solidify their brand experience.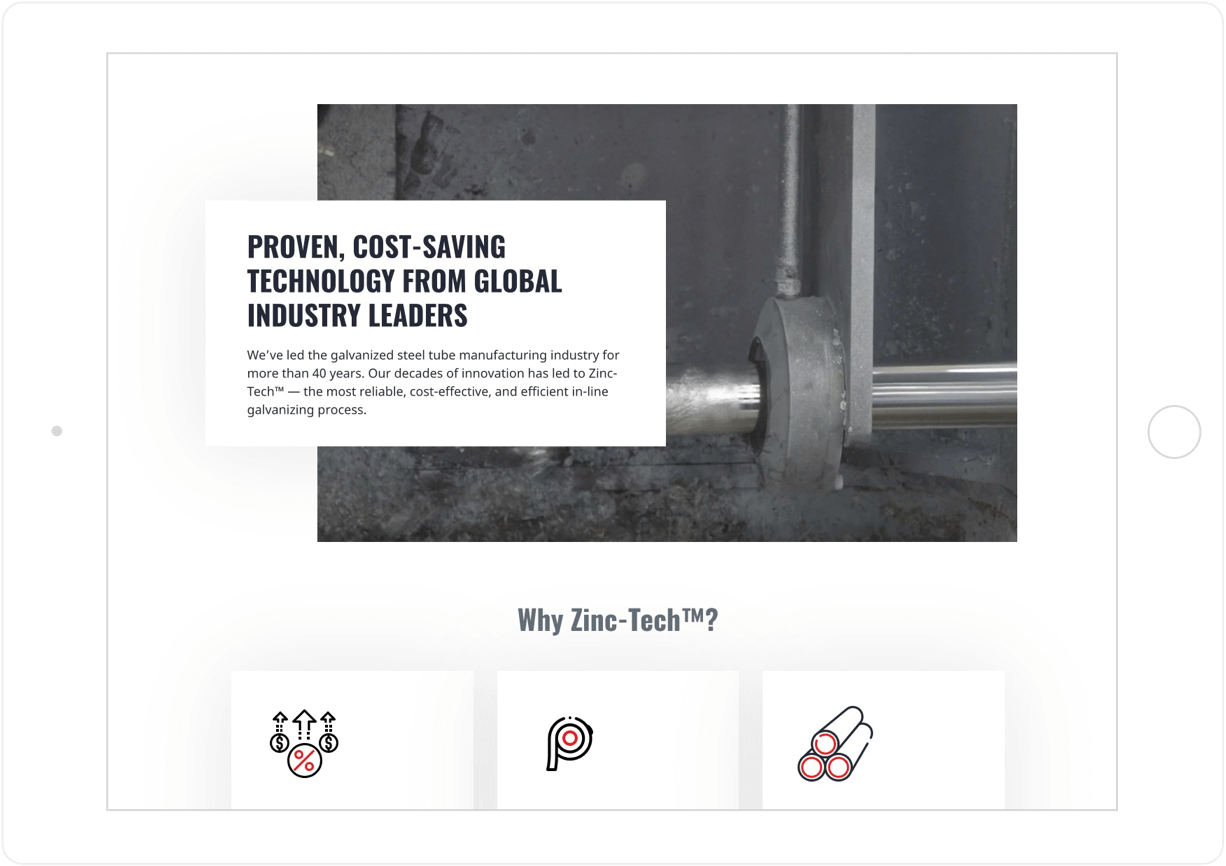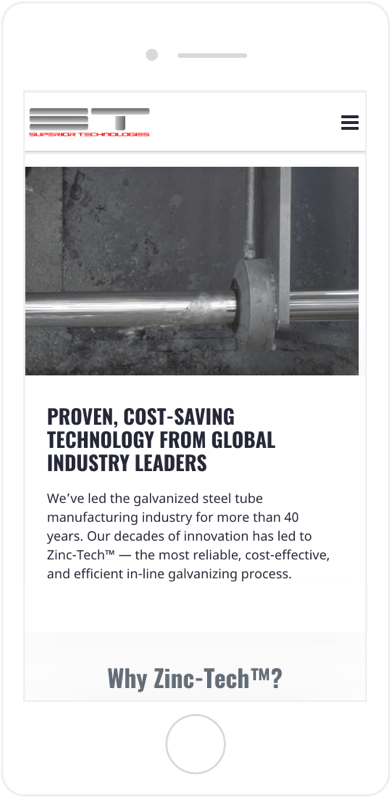 Stand-Out Site
Our team designed and developed an easy-to-use site with unique visual elements like overlapping boxes that worked seamlessly on all digital screens.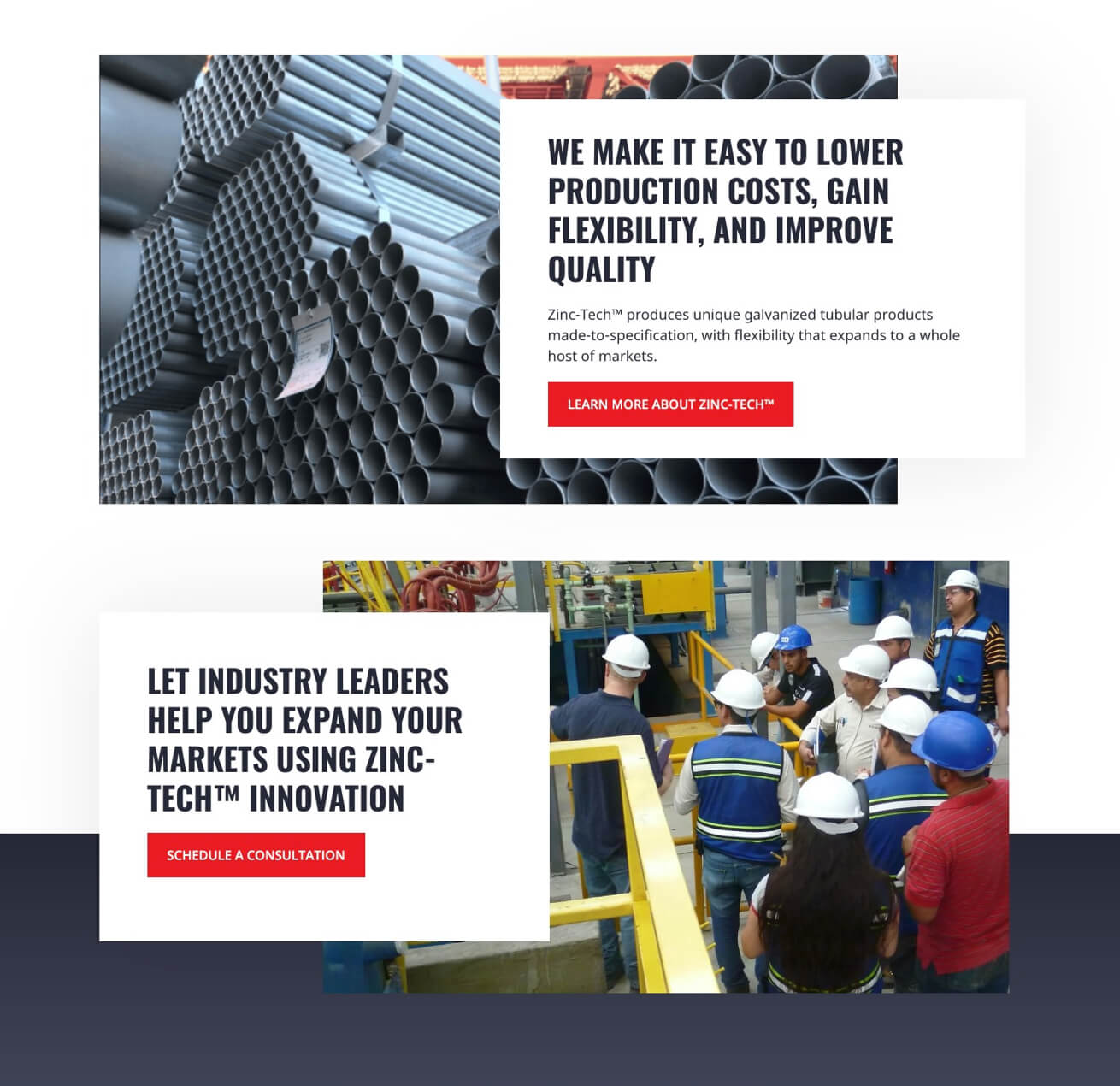 Creative Image Collaboration
In order to find images that best fit Superior Technologies' new look, we collaborated with our client on imagery that best represented their products and processes.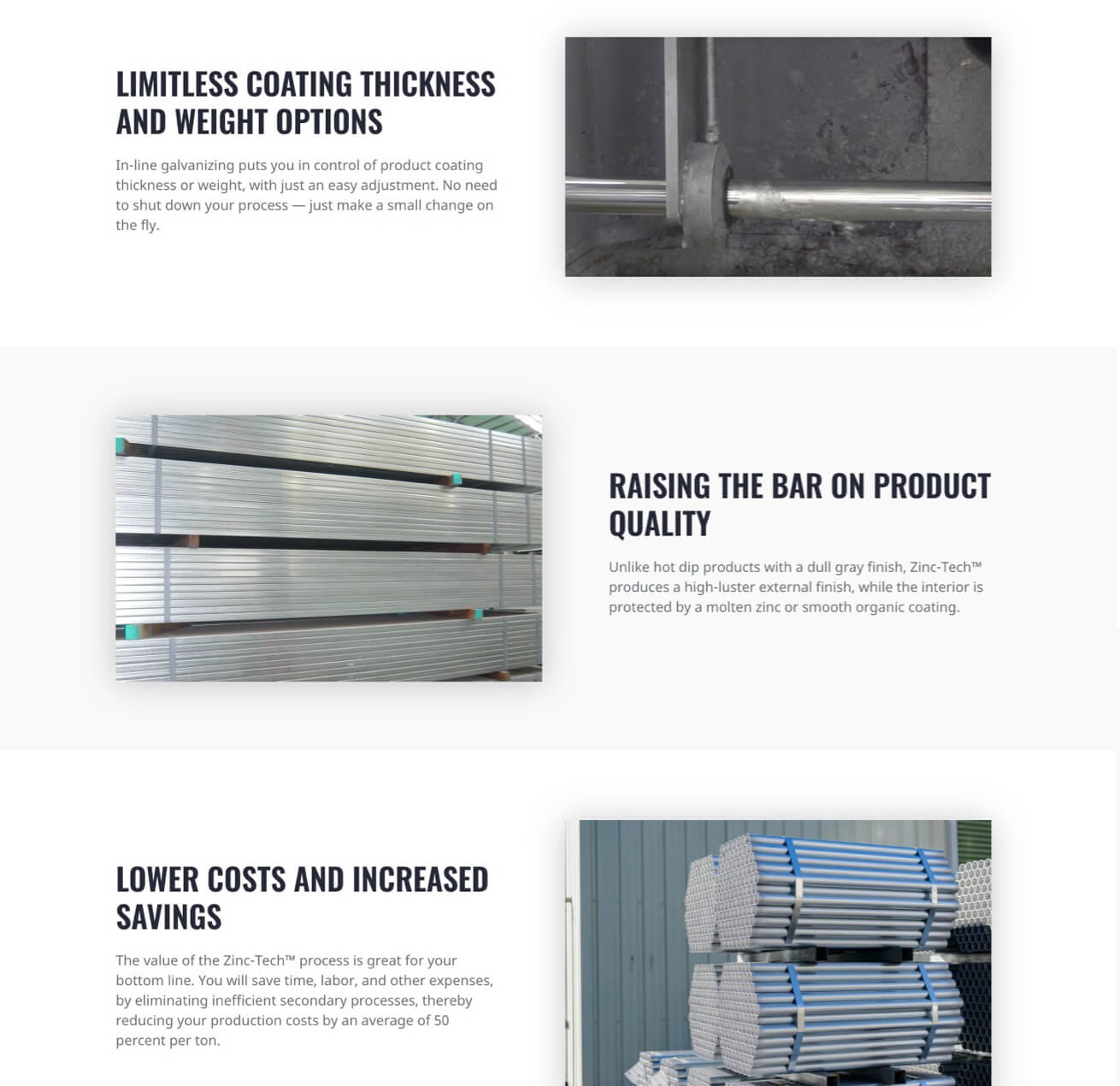 Intuitive, Clear Messaging
Our copywriting and editing teams worked closely with the client to define and refine their voice, giving customers a clear path to conversion.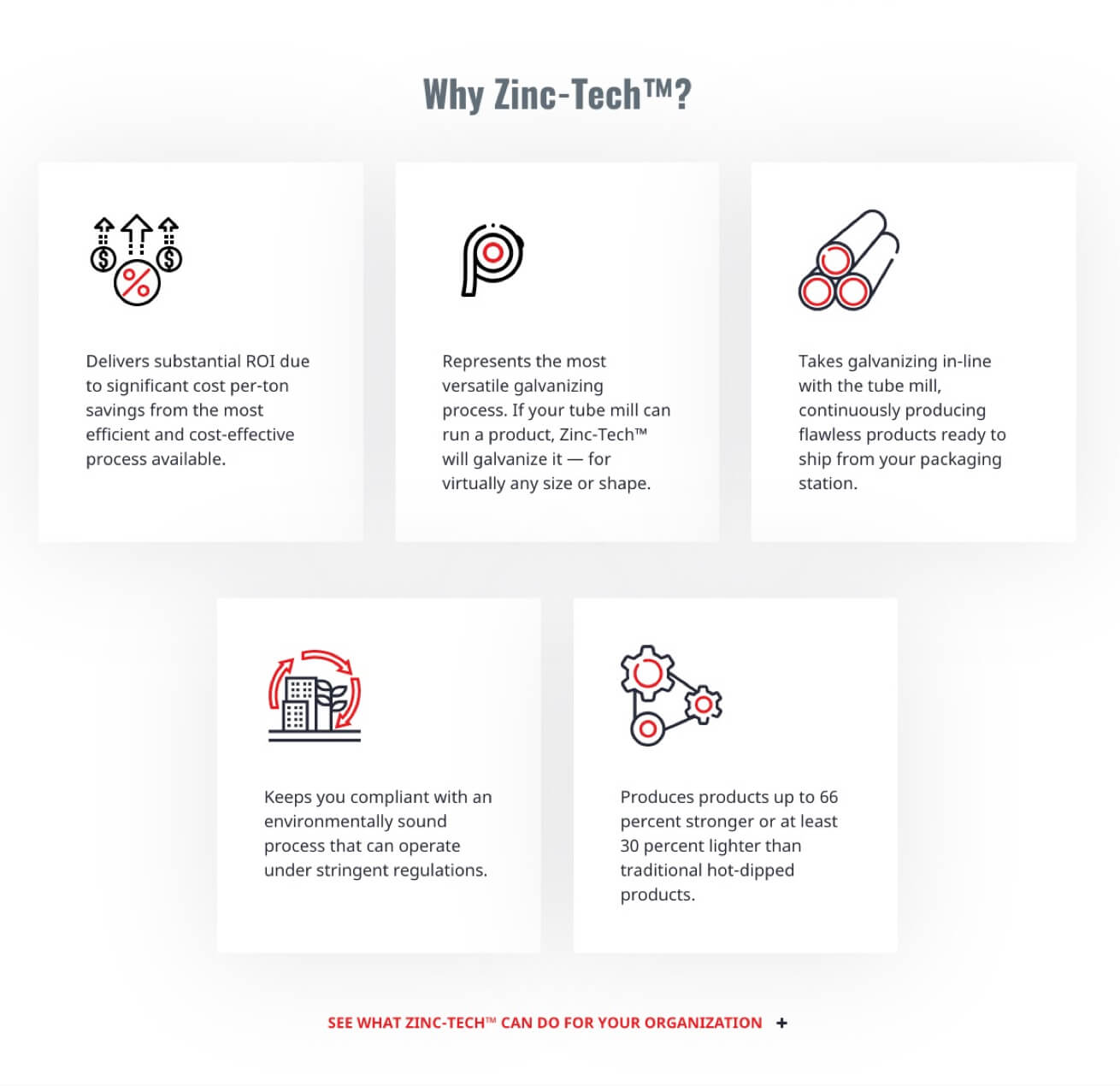 New Niche Icons
For a niche industry like this, finding the right icons meant thinking outside of the box. Our team put together an icon strategy that helped the copy tell the whole story.