Alvies
---
Showcasing the Versatility of Footwear
Background
"Alvies are Designed for Life." Alvies footwear was born to take wearers on any adventure—whether you're into flip flops or boots. The Nashville, TN company set out on a mission to stop selling boots and flops out of a trailer and expand its footprint (pun intended) to reach a national customer base.

Alvies are for anyone: "Cowboys. City girls. Accountants. Surfers. Texans. Techies. Brewmasters. Pitmasters. Mosh-pitters." The list goes on. So the brand partnered with SmartBug Media® to get into the e-commerce game. Our team developed a focused email campaign to emphasize the versatility of Alvies footwear. To this end, we created "style guide" emails to showcase the wide range of styles, occasions, and ways to wear Alvies boots and flip flops.
Customer Education
Let customers know what's up! The top navigation in the style guide emails gives customers more information about Alvies—from introducing their line of flip flops to promoting their boot parties. Customers get a chance to not only see the products, but how to style them for various occasions.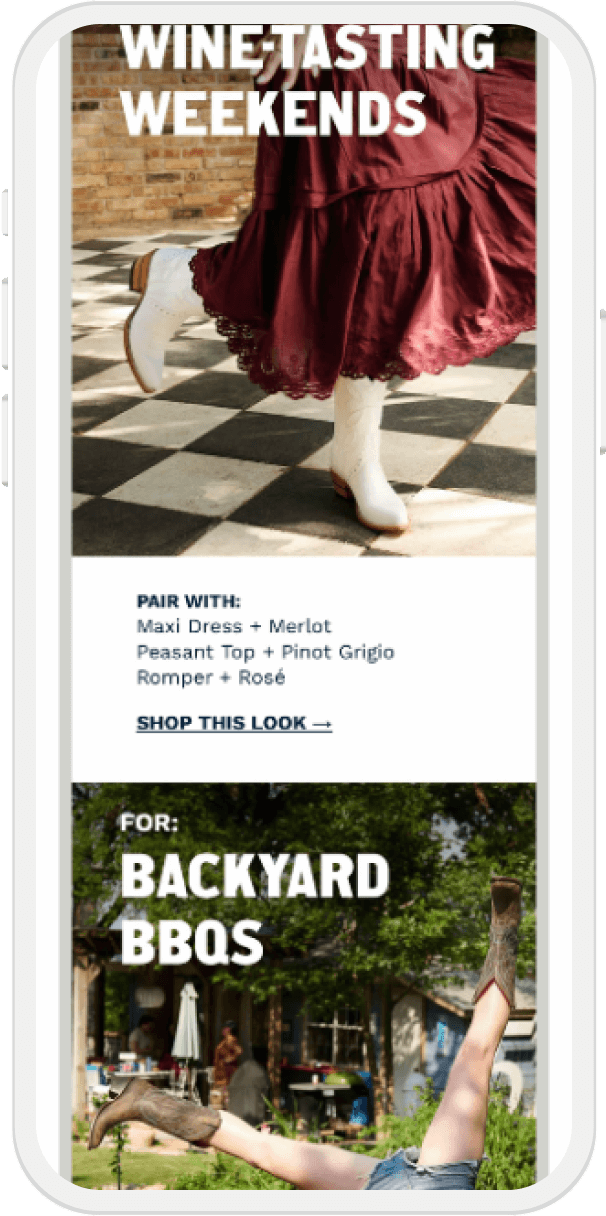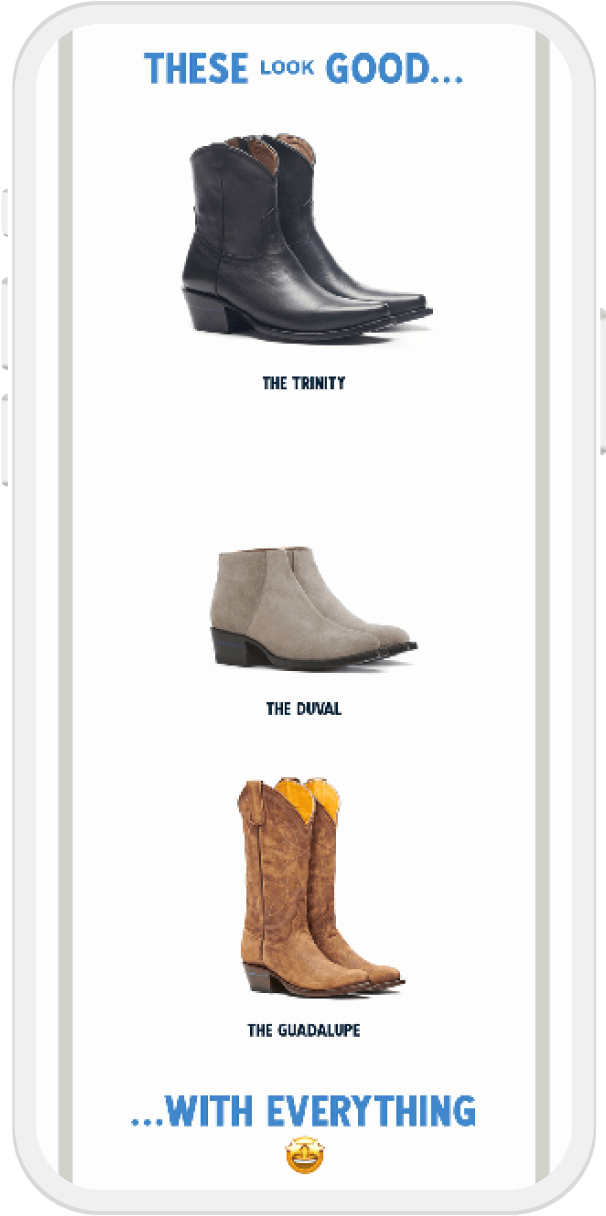 Mobile Optimization
SmartBug ensured complete mobile optimization for Alvies. As a result, messaging incorporates live text to improve email deliverability, accessibility, and readability, while a basic top navigation reduces scroll fatigue. Visually-speaking, all images are stacked in mobile views to ensure users can see product features clearly.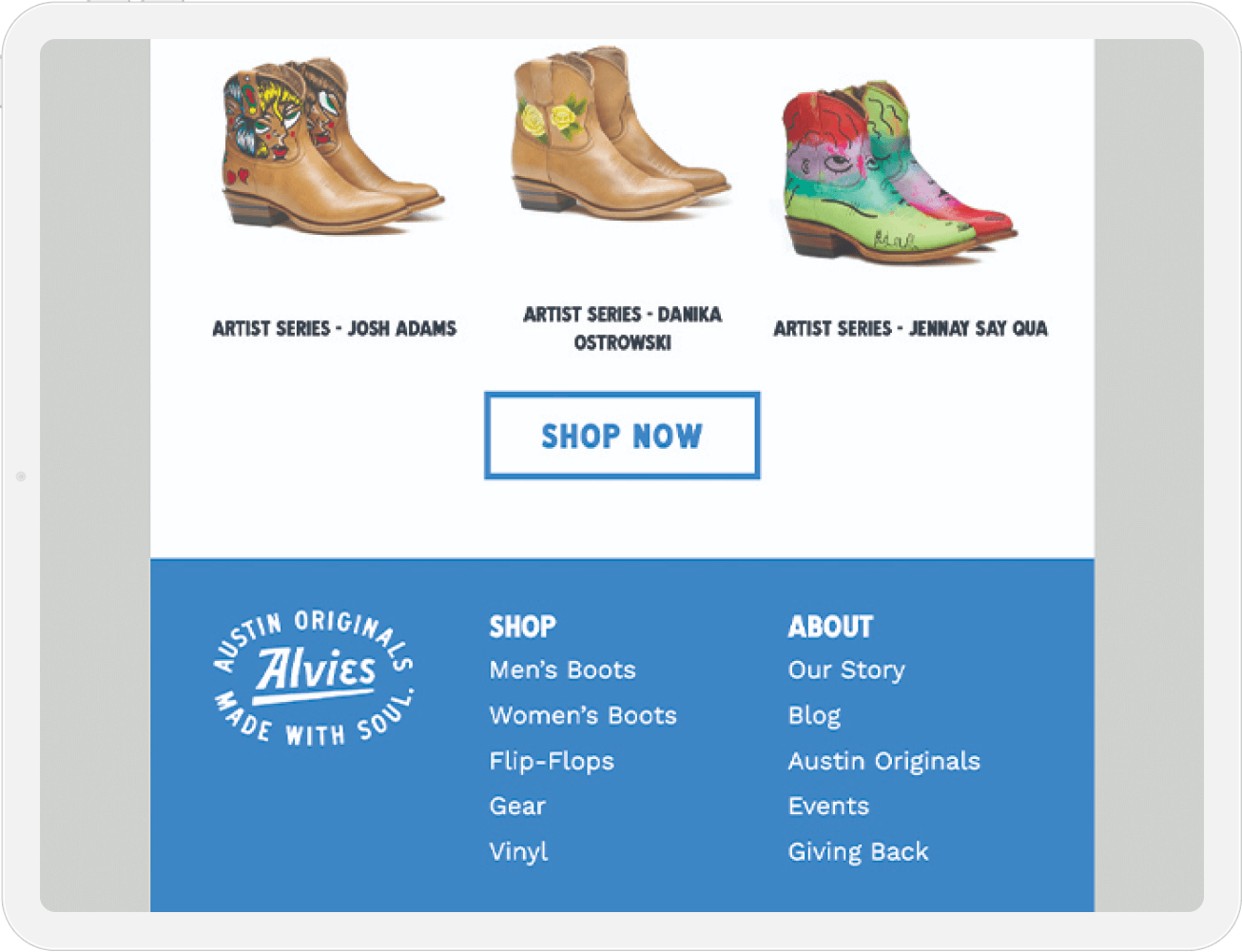 Brand Alignment
It's easy to think of boots and imagine a western wear. But Alvies is so much more, so their email (and SMS) efforts actively defy stereotypes. SmartBug's messaging for Alvies evokes fun "everyone, everywhere" vibes for diverse customers, avoiding cliché cowboy lingo and imagery.