Pulpstream
---
Enhancing a Process Improvement Firms' Website to Showcase Value
Background
Pulpstream is a business process streamlining platform that allows companies to transform their business by digitizing their workflows without writing code. After initial growth in its brand based on in-person events and conferences, Pulpstream turned to SmartBug Media® to build a website that helped the company to broaden the audience to which its services would resonate while still speaking to the core industries and decision makers that are the foundation of its customer base.
As a result, SmartBug's creative team brought together thoughtfully chosen images, colors, and new copy that aligns with our forward-thinking client's brand into an updated, informative, and easy-to-use website that resonates with Pulpstream's target audience.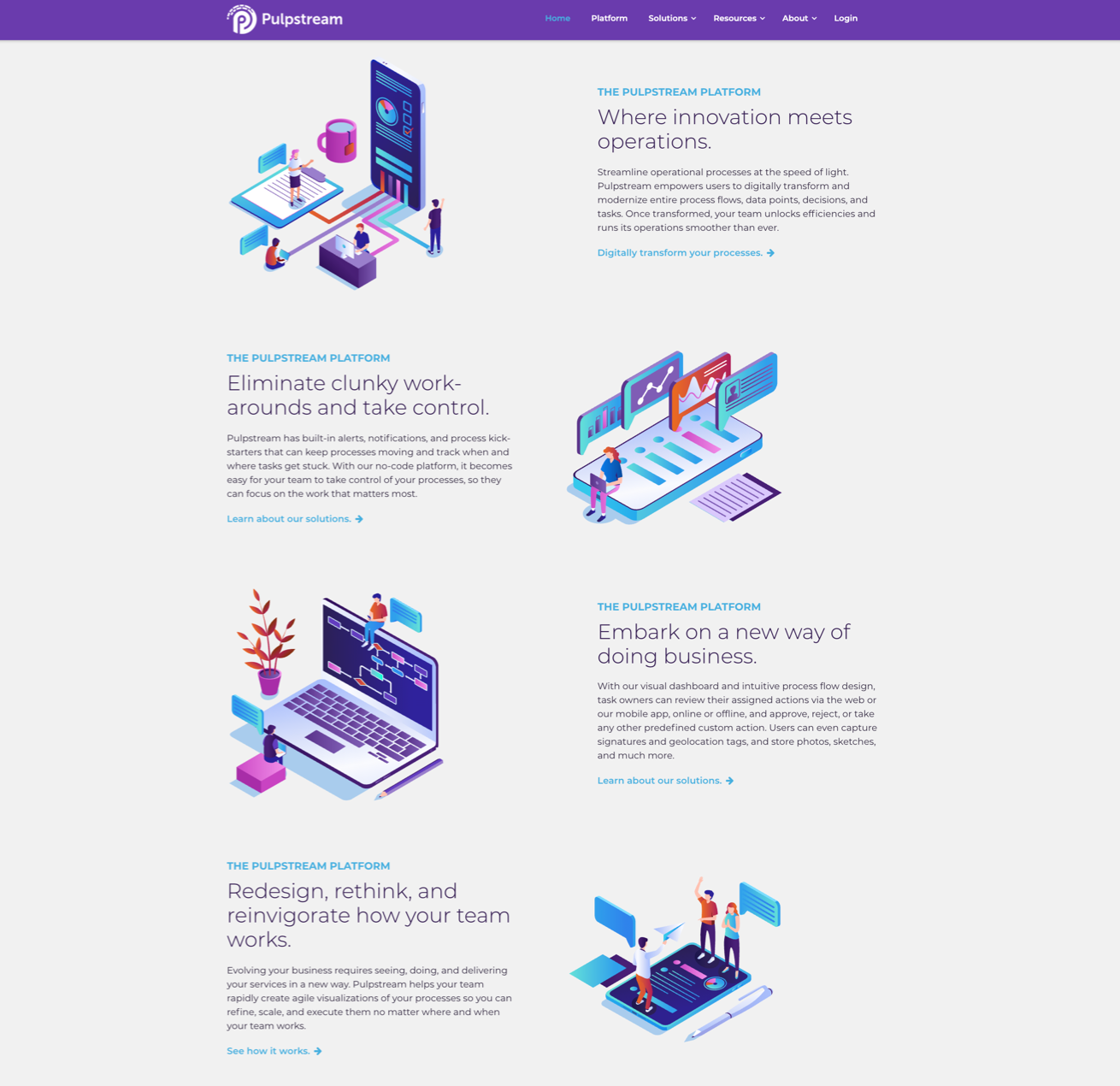 Intuitive and Eye-Catching Website Design
A new color scheme, reshaped website hierarchy, and a focus on pillar and industry-specific pages help new customers to learn more about Pulpstream.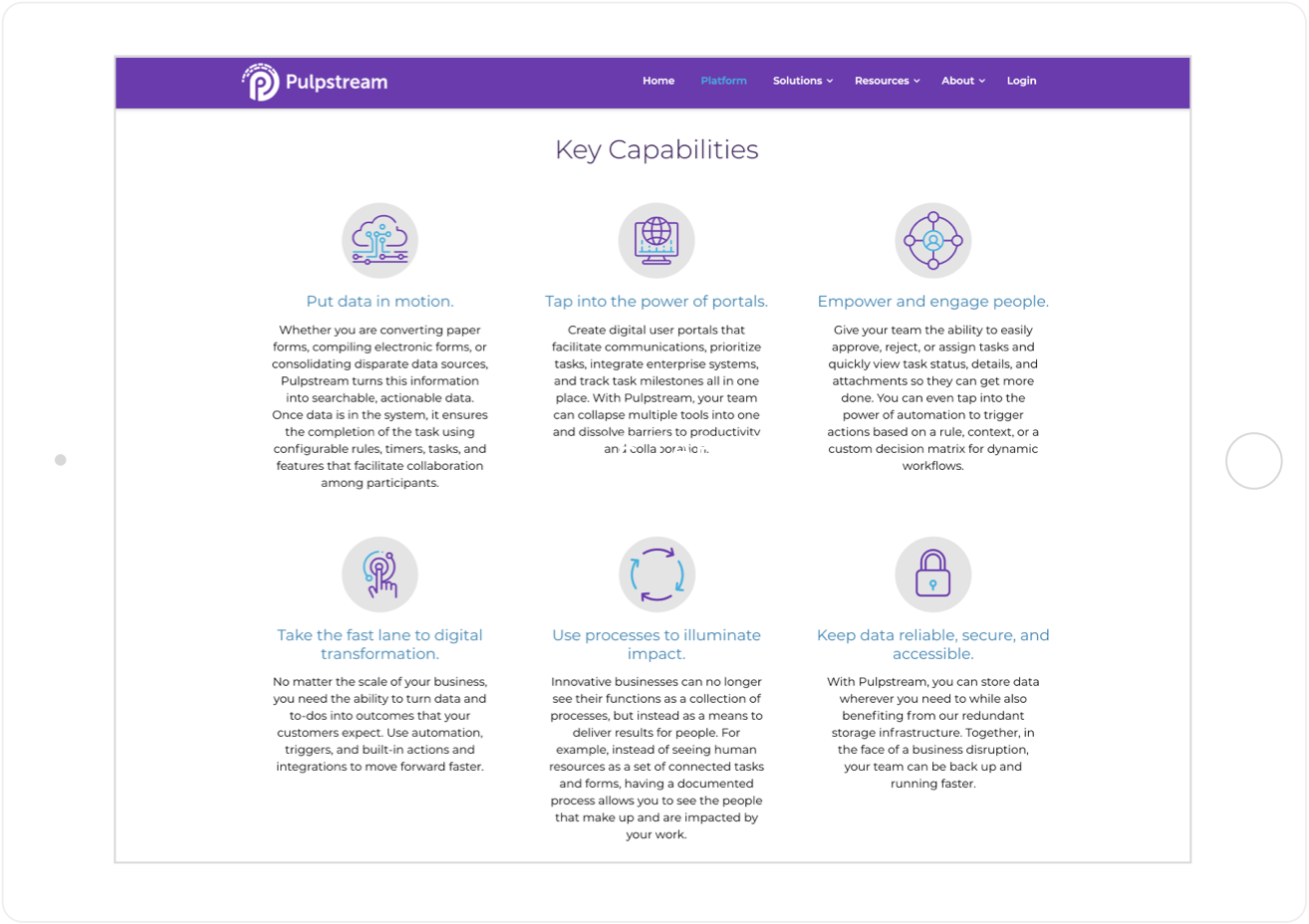 Informative and Fresh Website Copy
Updated website copy reflects the new ways and tools that customers were utilizing the Pulpstream platform to accomplish their digitization goals.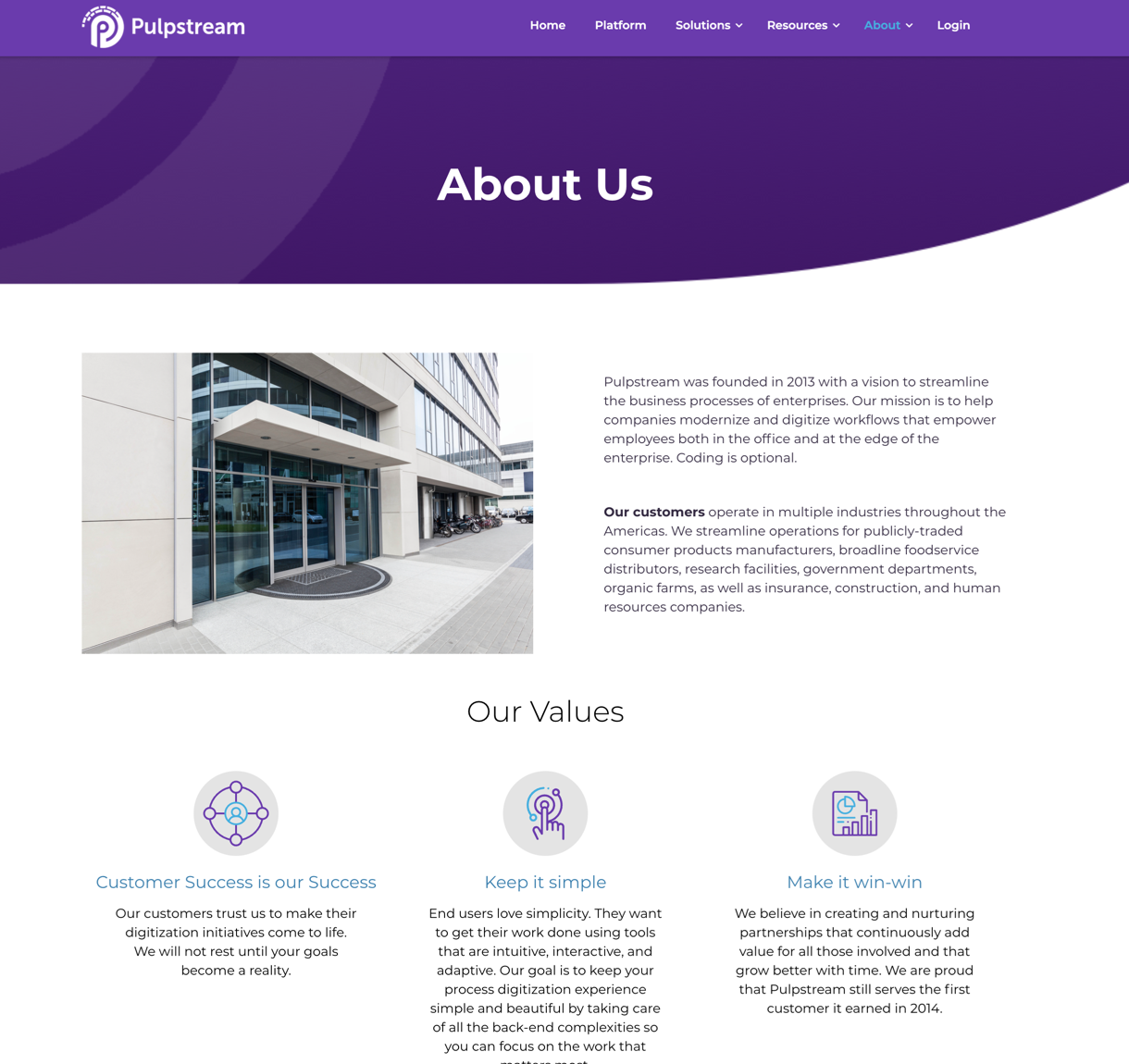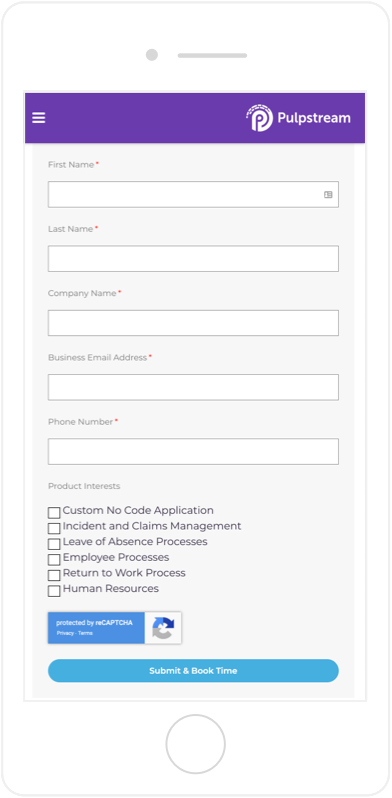 Simplified Management with HubSpot CMS
A migration to HubSpot CMS and search engine optimization will provide a strong foundation for continued growth in Pulpstream's online presence.