Fulfilld
---
Orchestrating Warehouse Management of the Future
Background
Fulfilld is an intelligent warehouse management system (WMS) with both hardware and software solutions built to orchestrate warehouse operations and workflow. When Fulfilld approached SmartBug®, it was ready to enhance branding and attract prospective customers by launching its first complete website. Now, thanks to authentic product displays, live animation, and succinct product descriptions, visitors at every stage of the buyer's journey can better understand how a robust solution like Fulfilld solves for common warehouse management issues. Moreover, in just a few clicks, visitors can take the next step forward to request a demo and learn more about the WMS solution that's right for them.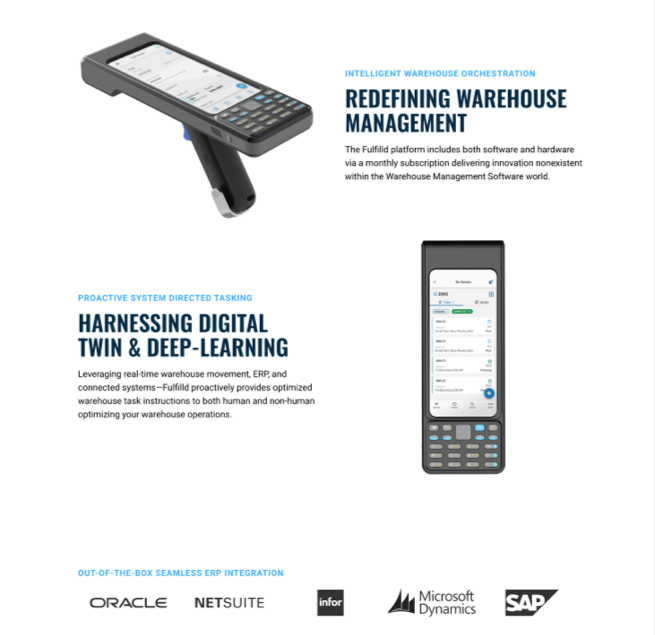 Authentic Product Displays
SmartBug seamlessly incorporated Fulfilld's product displays to give visitors authentic insight into the WMS user experience.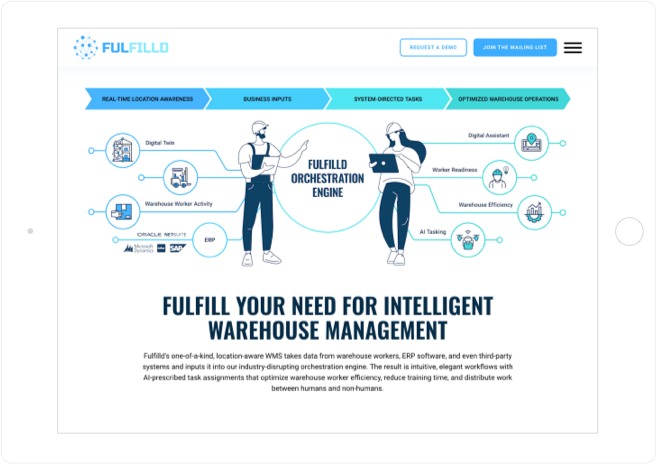 Captivating Warehouse Management Animation
The SmartBug design team crafted a custom animation to illustrate Fulfilld's orchestration engine from start to finish.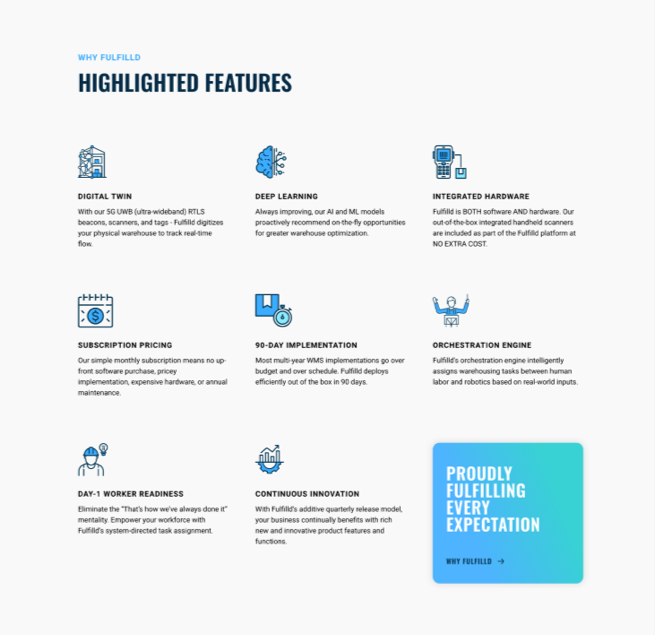 Robust Feature Offering
With the help of streamlined iconography, visitors gain an understanding of Fulfilld's feature offering in a matter of seconds.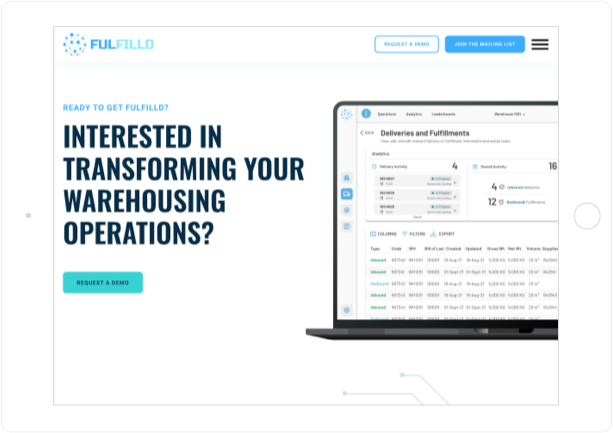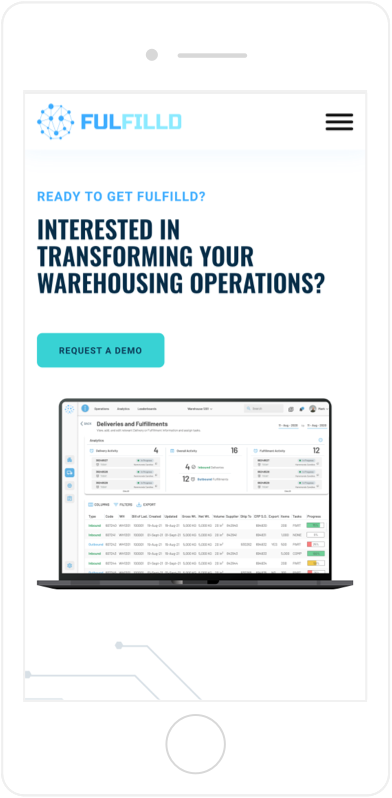 Compelling CTAs
Thanks to new, strategically placed CTAs, visitors can request a demo or join Fulfilld's mailing list for the latest company updates.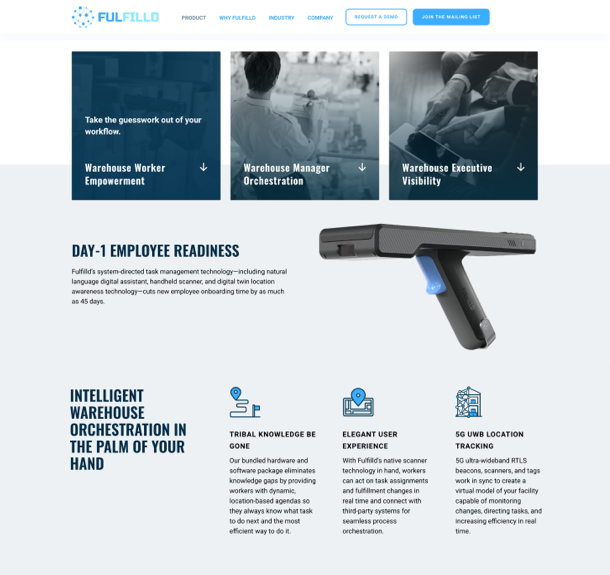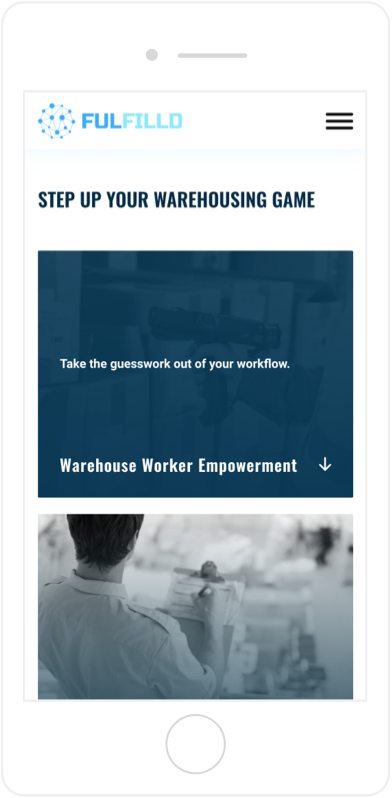 Sleek Navigation
Collaboration between SmartBug's design and development teams resulted in sleek, intuitive navigation for all site visitors.