viaPeople
---
Modernizing an HR Software Company's Digital Look and Feel
Background
viaPeople is a software company that offers performance management, succession planning, and 360-degree feedback solutions with unparalleled customer support. Since early 2002, employers have partnered with viaPeople for best-of-breed products customized to meet each company's unique requirements, designed by founders with decades of expertise in talent management technology.

viaPeople came to SmartBug Media® seeking an upgrade to the company website, hoping to elevate its digital presence and better appeal to visitors. Now with a more modernized website, viaPeople is better equipped to attract prospective customers and sell the brand as the best in the business.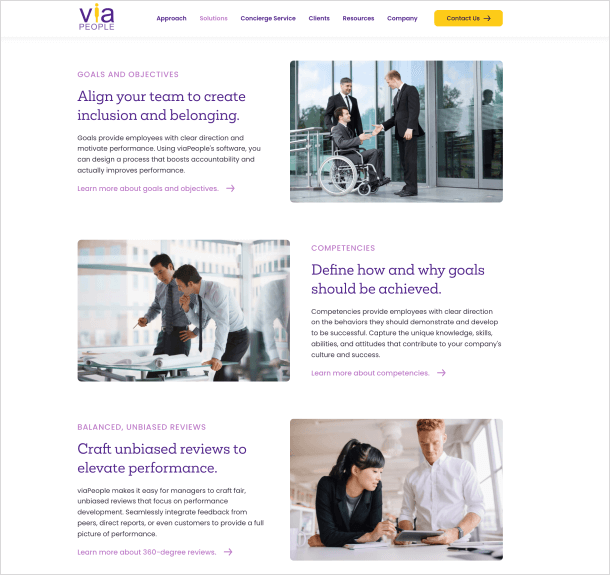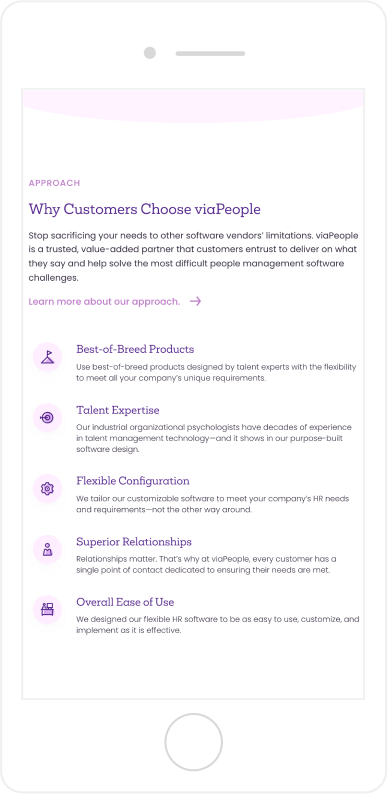 Visually Appealing Color Scheme
Pops of color create a fun and visually appealing design that prompts visitors to learn more about viaPeople's people and products.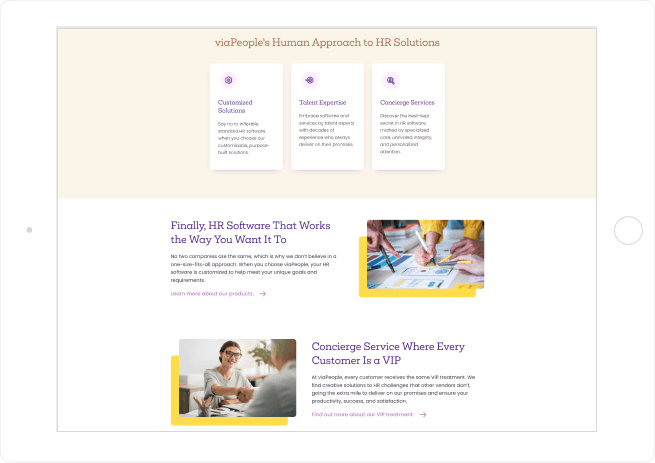 Compelling, Informative Copy
Refreshed website copy tells a clear and compelling story about the viaPeople brand, talent management expertise, and best-of-breed HR solutions.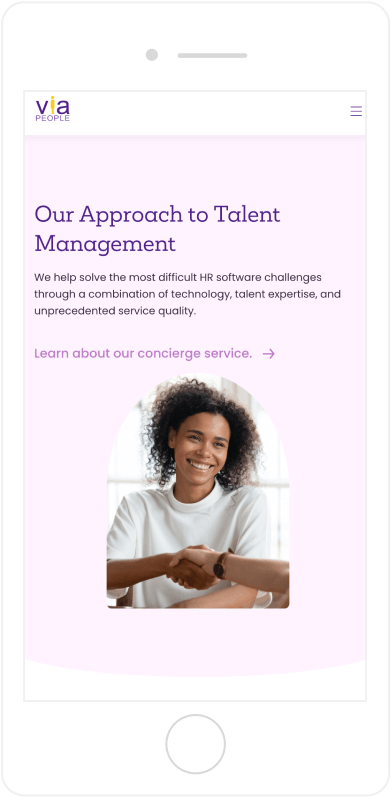 Clean and Modern Appearance
A clean, modern look supplemented with fun shapes and icons elevates viaPeople's web presence for a refreshed appearance that attracts new customers.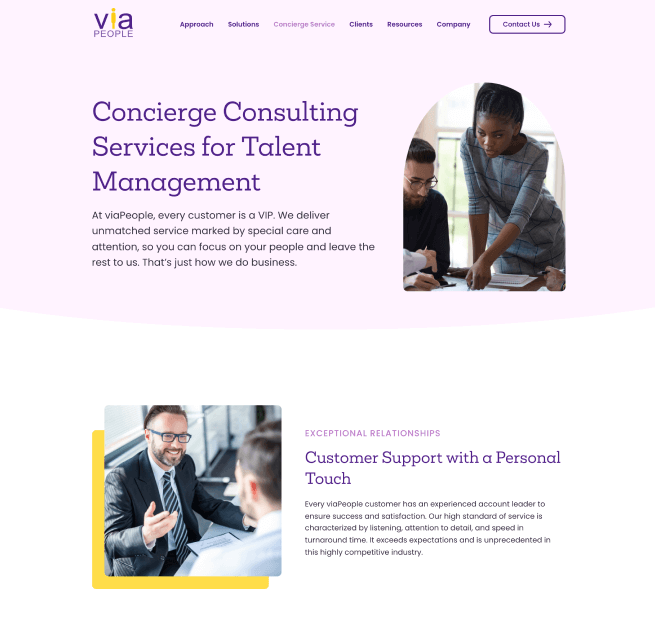 Simplified Website Navigation
Streamlined navigation makes it easy for visitors to find exactly what they're looking for on the new and improved viaPeople website.