Mixtroz
---
Shining a Spotlight on Authentic Peer-to-Peer Connections in a Digital World
Background
Founders Ashlee Ammons and Kerry Schrader knew there had to be a better way to bring people together. That's when they came up with the idea for Mixtroz: an innovative platform used to facilitate more meaningful peer-to-peer connections and gather critical data about what makes people relate to one another.
When Mixtroz approached SmartBug Media®, the company was looking for clear messaging and a bold design to captivate event hosts. Its mission was clear: Real people. Real stories. Real, authentic connections.
Now, with the new dynamic website, visitors can witness the ways Mixtroz facilitates engaging virtual, hybrid, and live events by exploring each page and booking a free demo with a Mixtroz team member.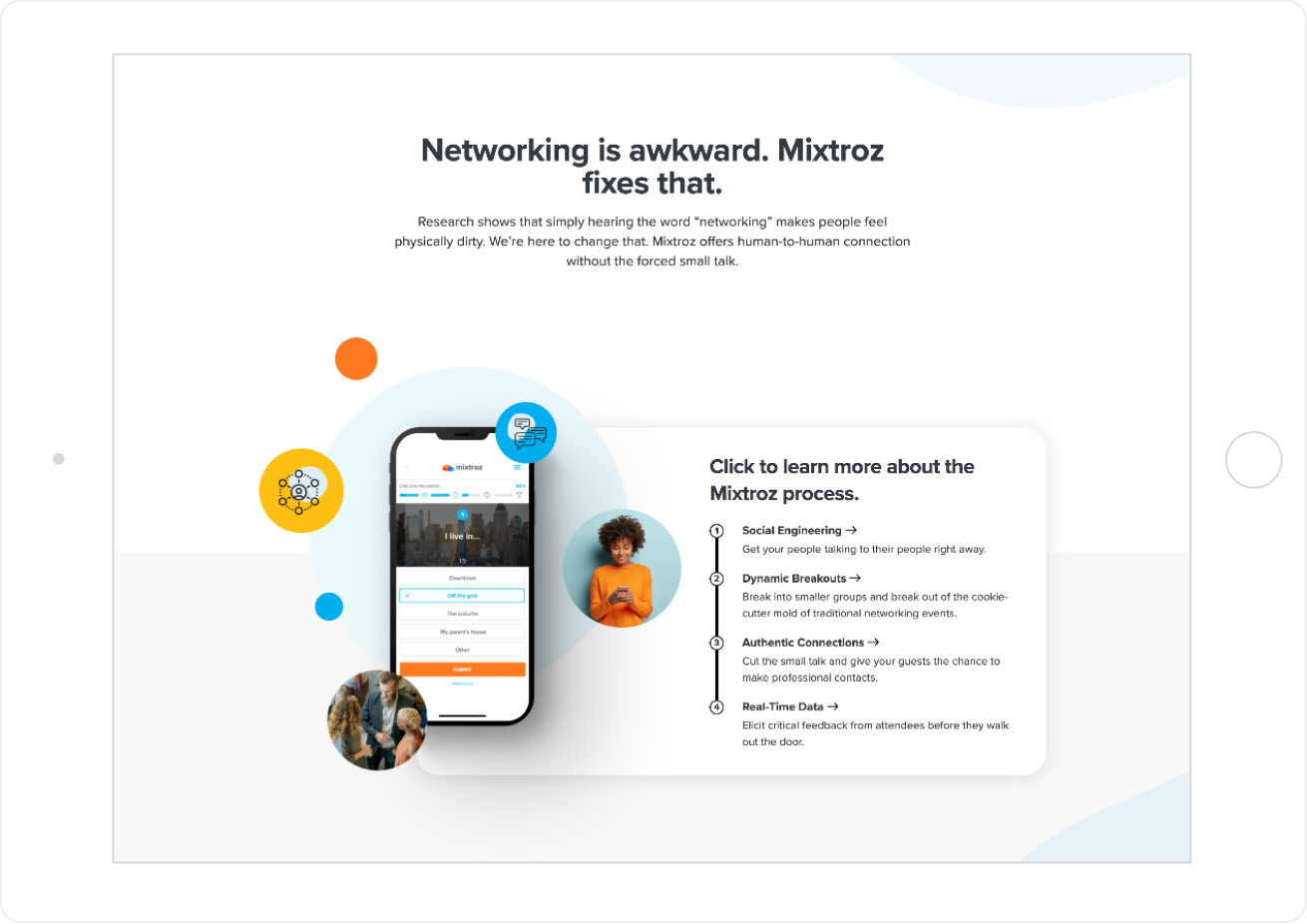 Creating Bold Custom Graphics
Our team of designers and developers incorporated custom graphics to illustrate step-by-step platform functionality.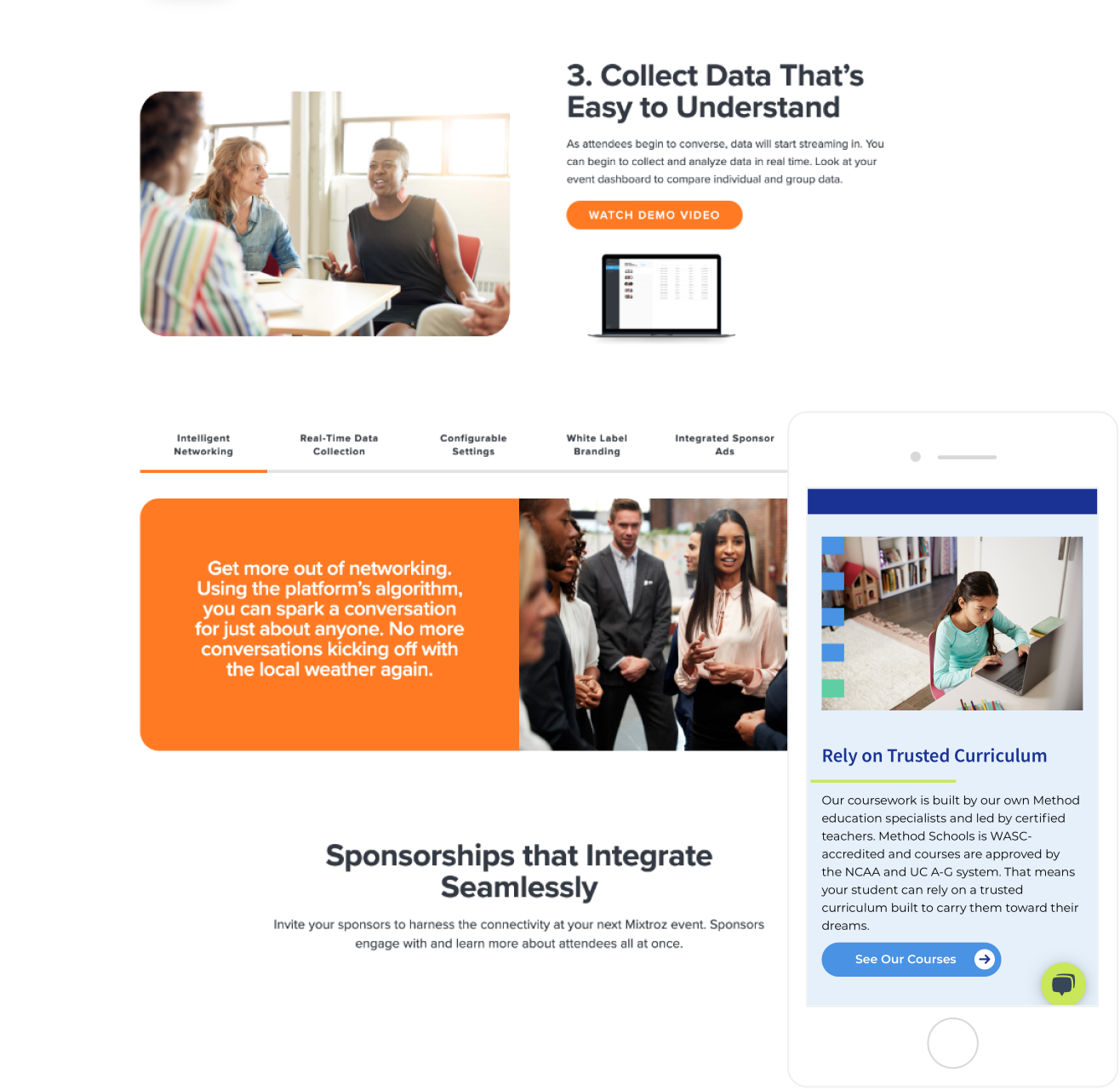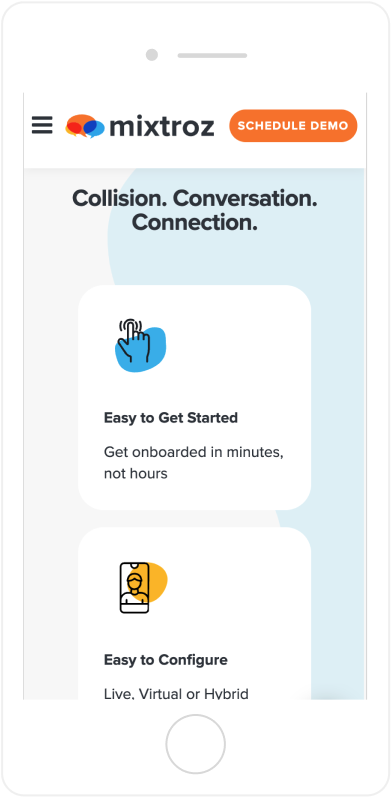 Featuring Inclusive Imaging
Images and visual displays tell a story of authentic inclusivity. At Mixtroz events, guests are encouraged to mix outside of their usual social circles.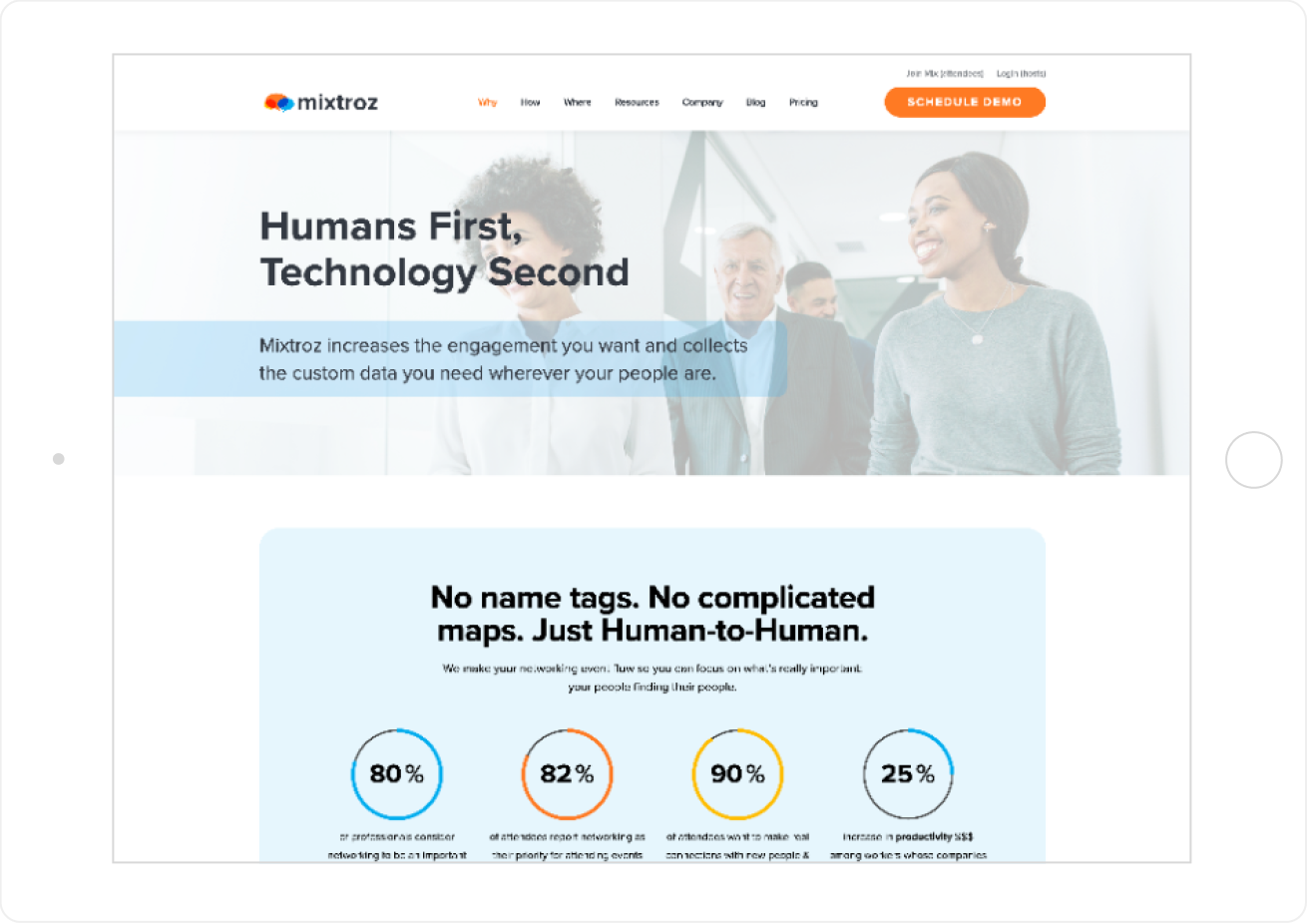 Crafting Clear Messaging
We kept the copy clear and concise so we could tell the client's full story in fewer words and leave a lasting impression.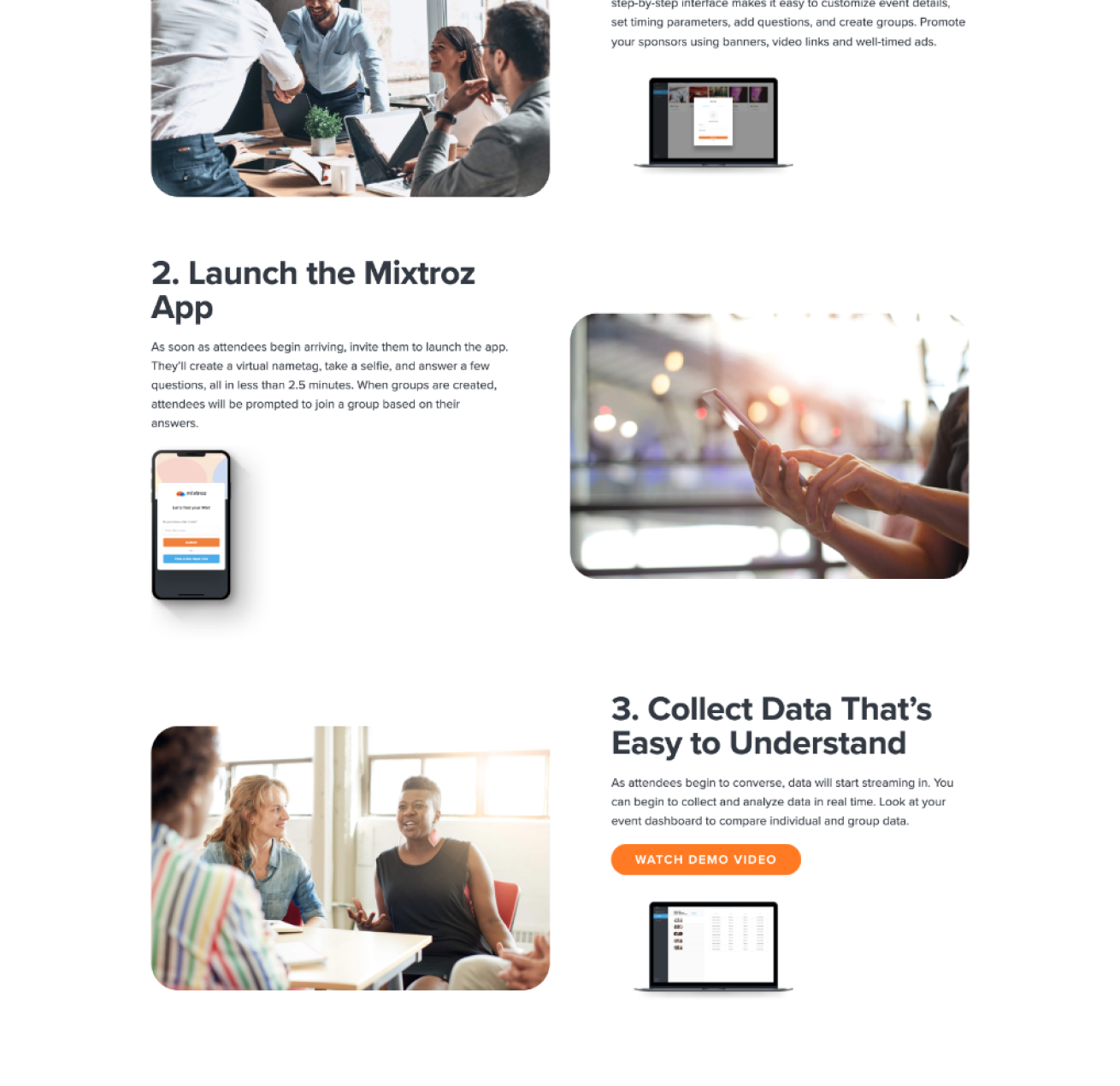 Highlighting Unique Platform Functionality
The call to action on the website's "How" page encourages visitors to learn more about how the platform captures participant feedback in real time.