Macorva
---
Improving Employee Engagement with a New Website and Marketing Campaign
Background
Macorva's software offers a fresh approach to helping businesses improve engagement, retain talent, and grow their organizations by connecting employees and leaders through feedback. Macorva came to SmartBug Media® for help creating a website from the ground up that showcased Macorva's benefits and features—including unlocking the unfiltered feedback companies need to make meaningful business decisions. Additionally, Macorva connected with our inbound marketing strategy team to craft meaningful content that helps organizations understand the advantages of a 360-degree view of employee dynamics.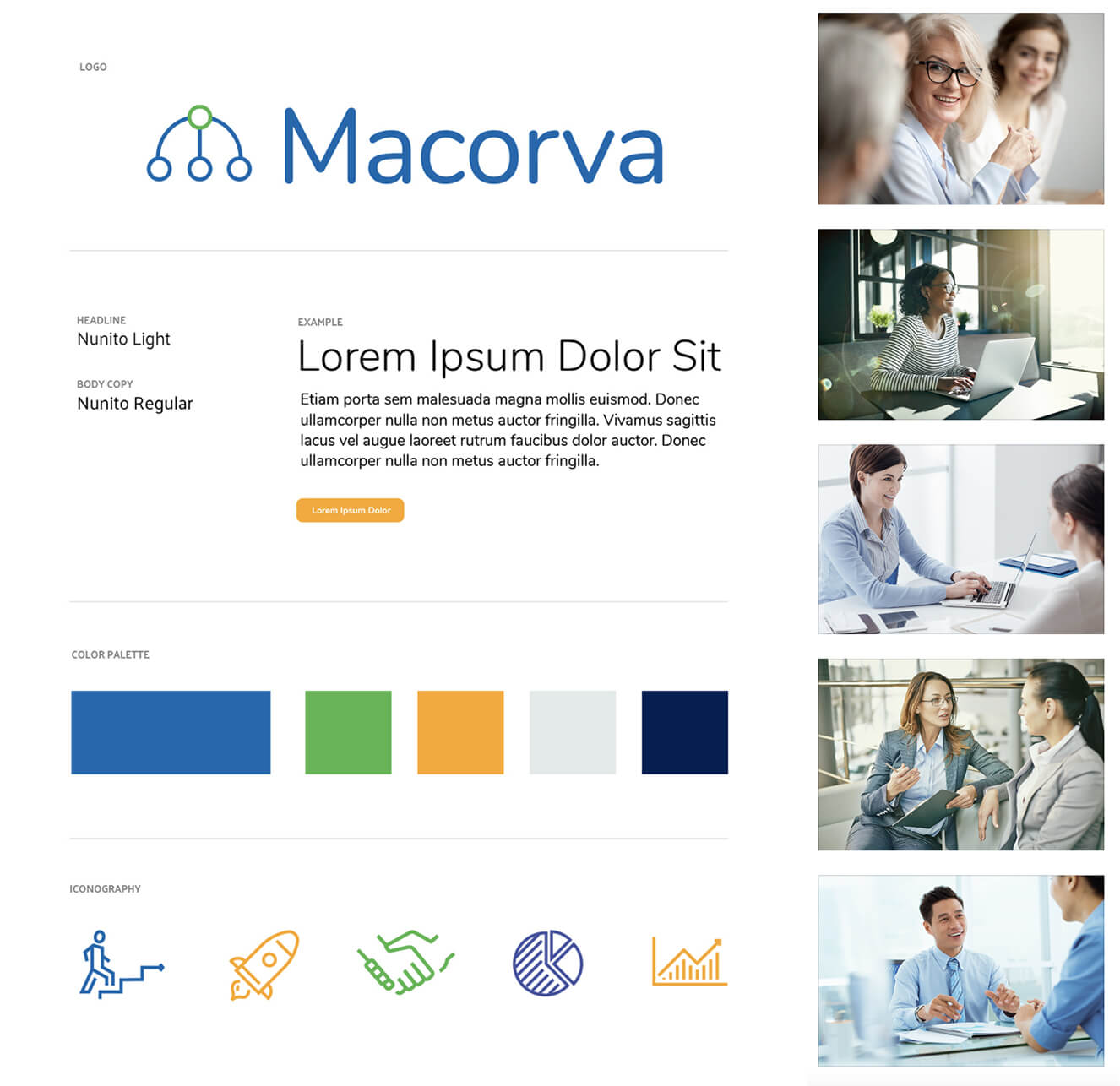 Selling a New Brand
Macorva didn't have a brand—only a strong value proposition and high-level personas. We took these resources and built a website that authentically represents the new brand and appeals to prospects.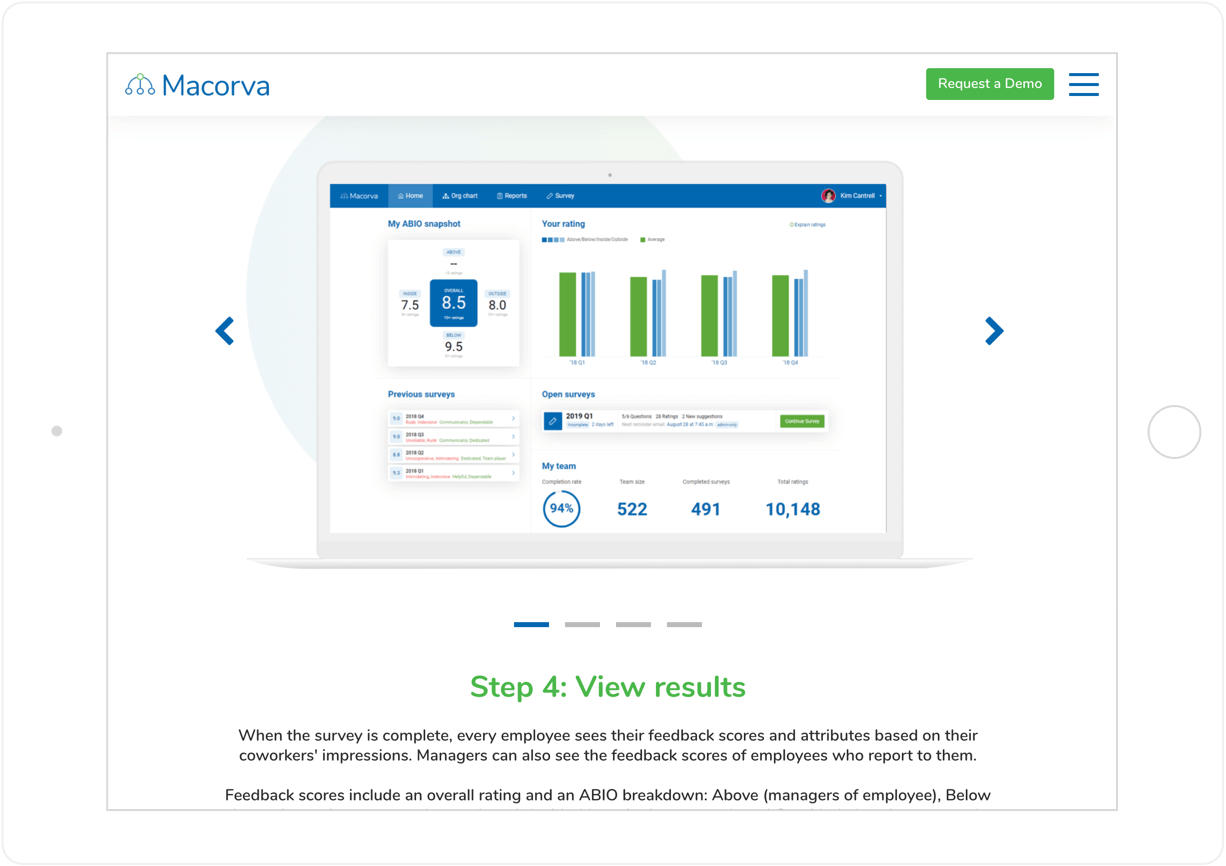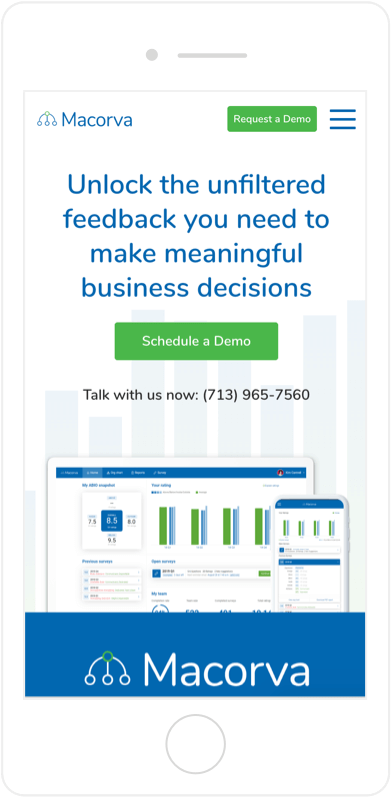 Building a Visual Identity
Starting from scratch, we created a visual identity and language to help Macorva establish an online presence that could be evolved into a stronger brand.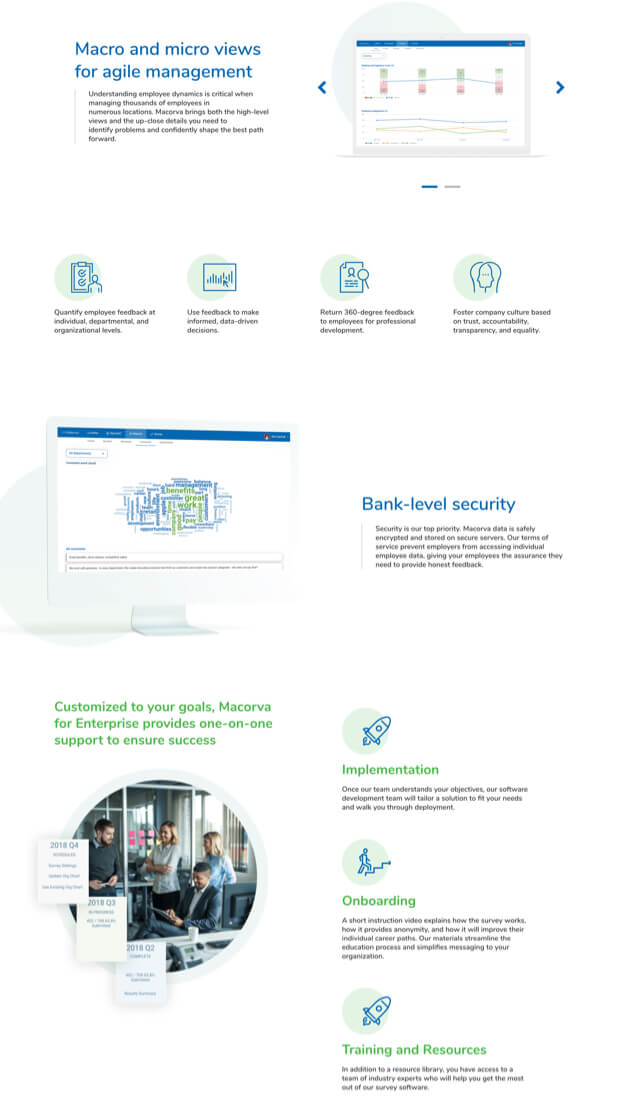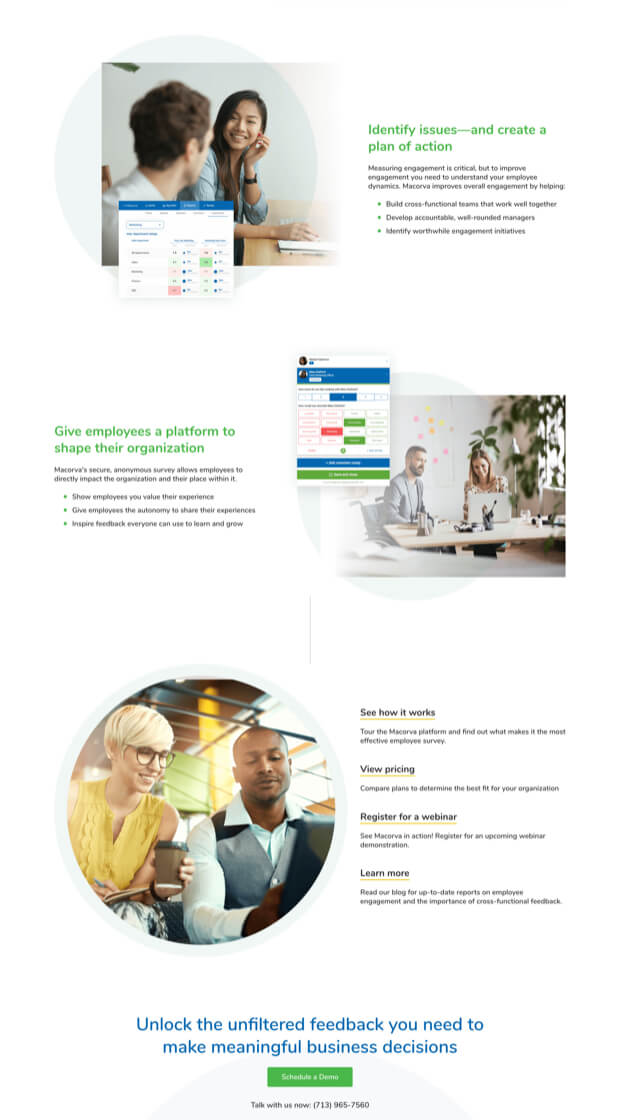 Rounding Out the Logo
Macorva's existing logo idea was more angular and square. We refined the concept by switching to round shapes and fonts to soften the look and emphasize the human component of the software.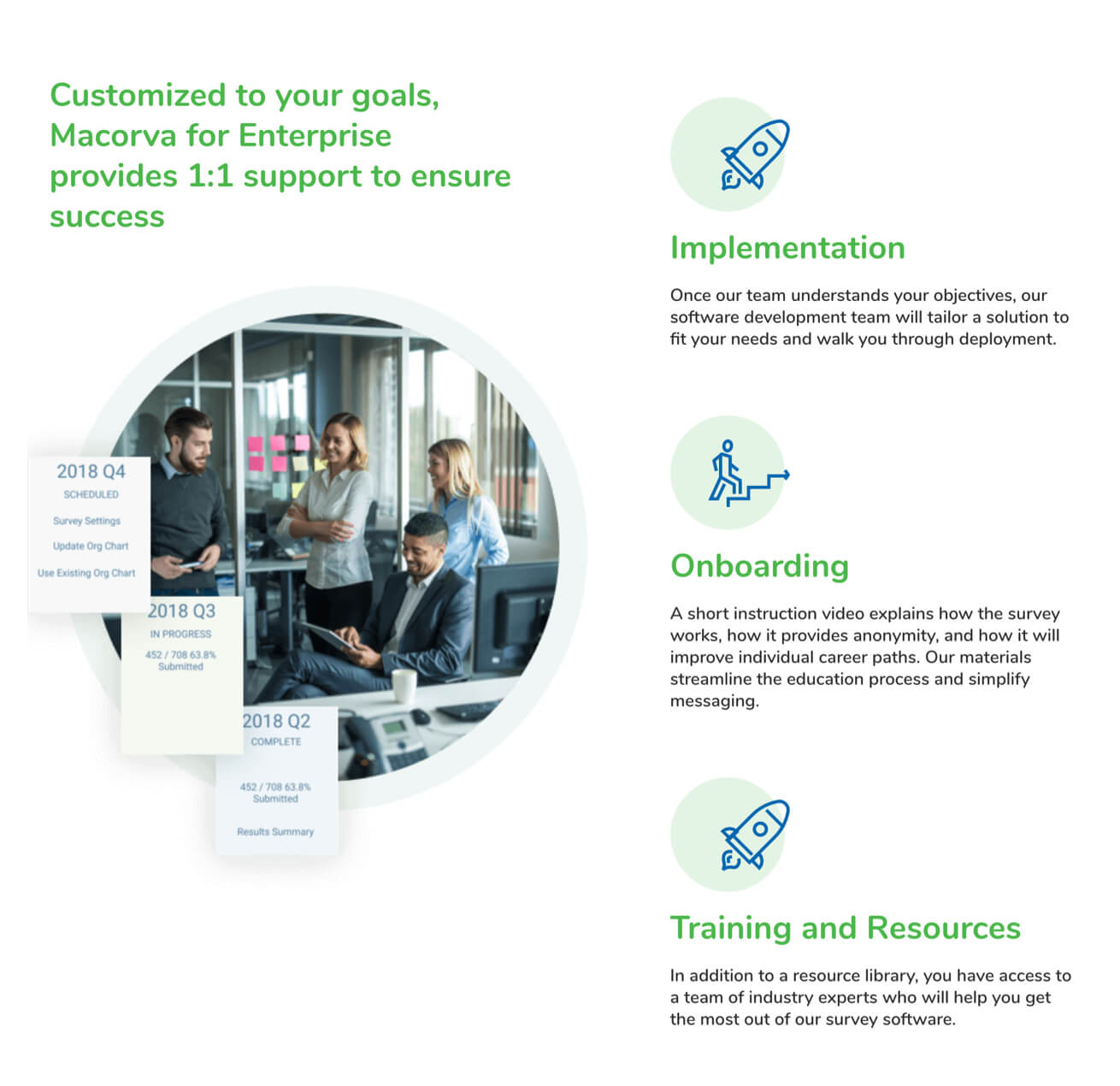 Enterprise Emphasis
To further distinguish Macorva's scalability and versatility for both larger and smaller companies, we created a separate narrative focusing on enterprises.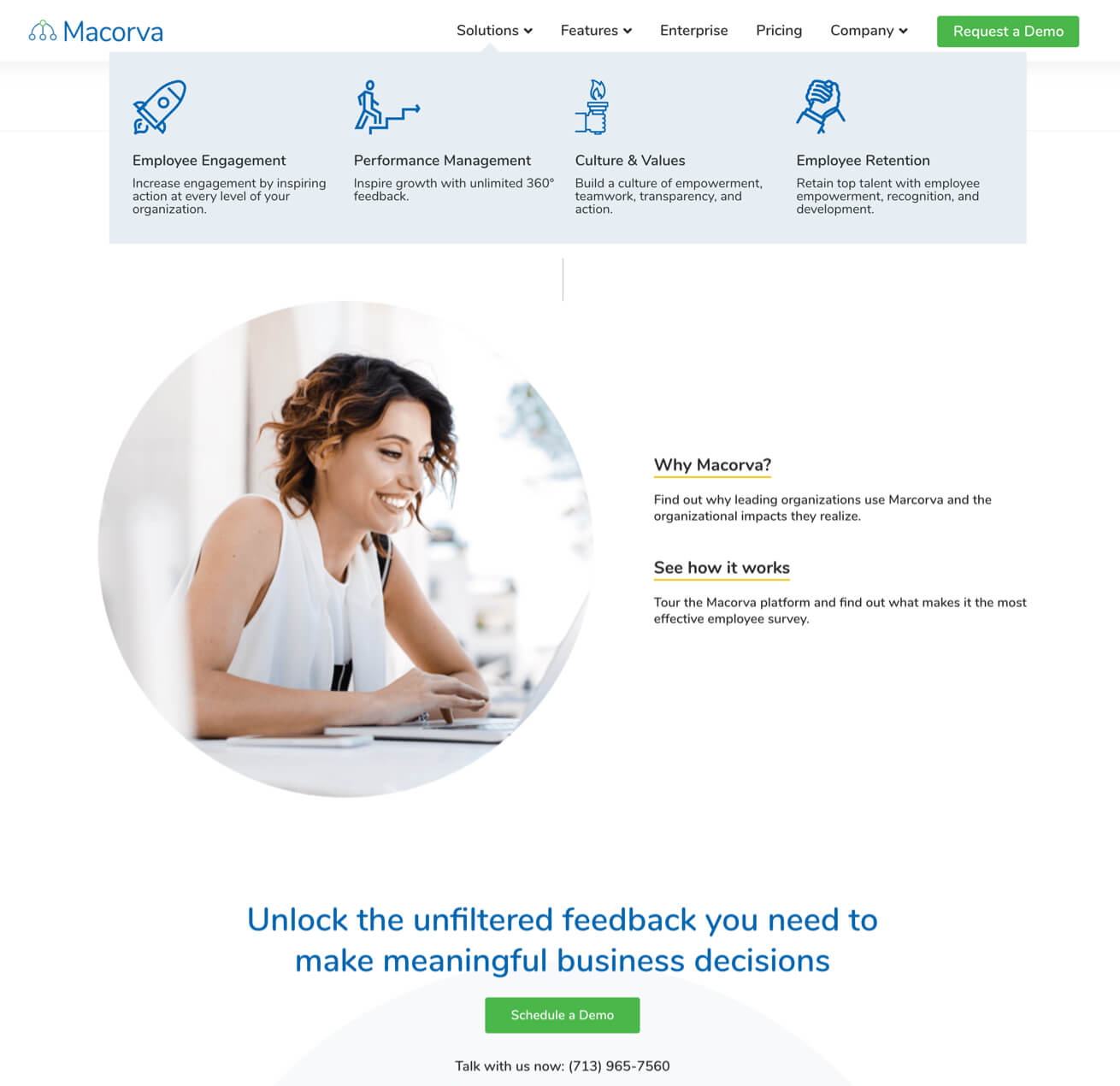 Dropdowns Deliver
Advanced dropdown menus featuring icons and preview text give users a clear view of what they will find on subsequent links—while keeping them on the website.