Industrial Scientific
---
Creating a Custom, Intuitive Site for a Gas Detection Leader
Background
Since 1985, Industrial Scientific (ISC) has been a leader in lifesaving gas detection products and technologies. With more than 1,300 employees, the company aims to eliminate death on the job using asset management, remote monitoring, productivity tracking, and other software applications. ISC needed updates to refresh its website's look and feel and make it easier for both customers and distribution partners to use. This included translating the site into five different languages. We worked with ISC to create an intuitive, refreshed site full of the products and information its audience needs.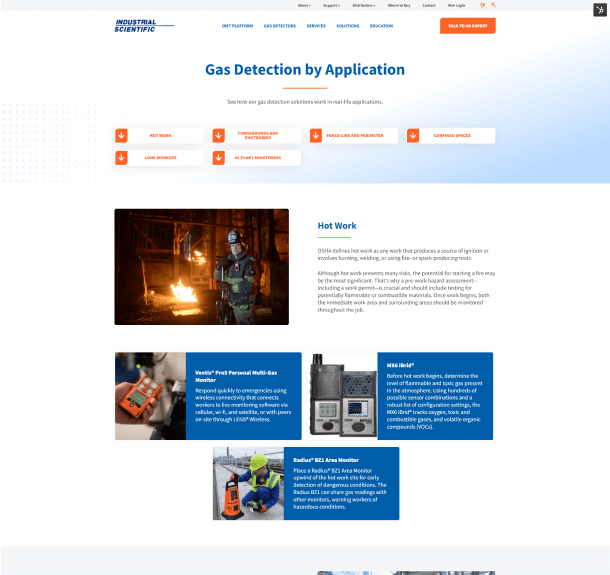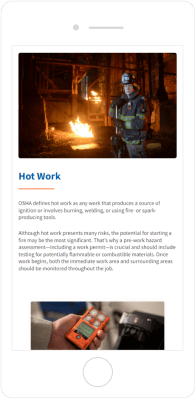 Making a Massive Site Easy to Use
While our UX team dove into the 1,200+ page site to make usability recommendations, our web and copy teams performed a series of subject-matter expert interviews to add even more insight. Our teams worked with the client to map a site that would be intuitive for all users. To achieve this, they made log-ins to the client's proprietary iNet platform a snap, created more useful search functions, refined the top navigation to reflect how customers and partners use the site, and implemented an "ask-an-expert" button so users can get help any time they need it.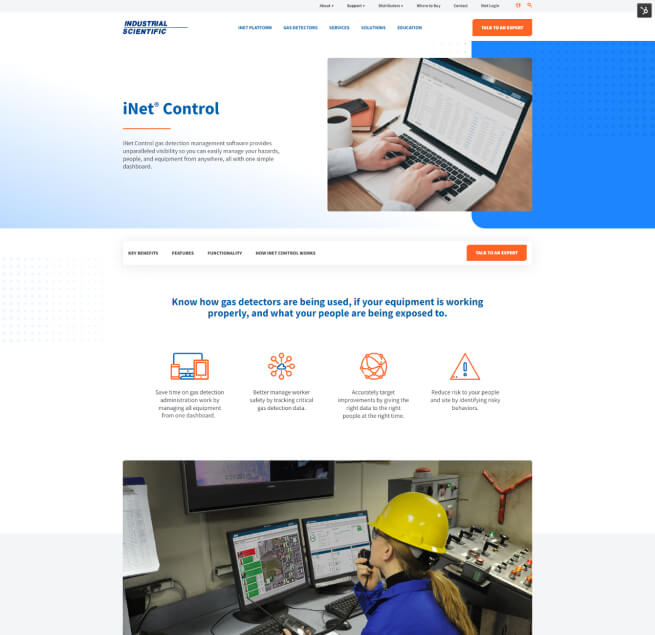 Enterprise-Level Project Management
With 1,200 pages translated into five languages, this site could have easily turned into a year-long—or even years-long—project. The content migration alone could be an agency-consuming project without the right people, processes, and resources. SmartBug's web team project-managed the website to victory, taking this Herculean task and setting a solid, realistic timeline that allowed for agility so teams could collaborate and pivot strategies when needed. Keeping an eye on the end date, our team checked and measured progress at every step.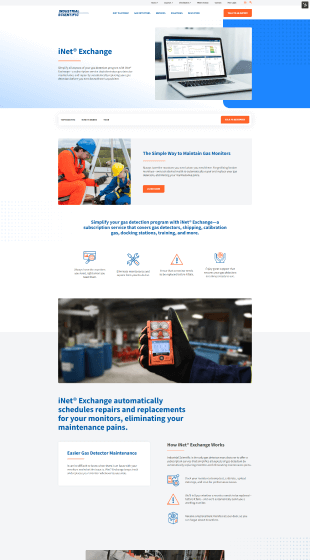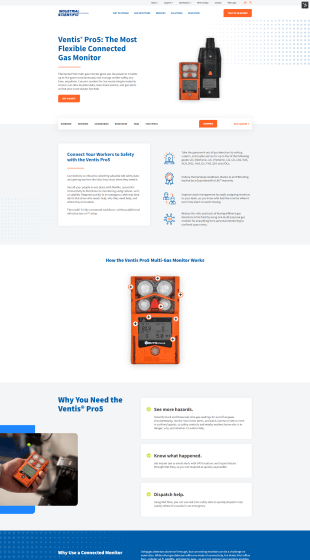 Expert, Deep-Dive Copy Editing
While we worked with the client to better understand their industry and business, our copy editors were right there, gaining subject-matter expertise. When it came time for them to edit the entire site, they understood this industry's language and ensured we struck the right note for every audience. Each webpage is refined and perfected, so the messaging is clear to every user.